Where We Work
SfL Engaging Global Landscapes
Domestic Platform
SfL is currently engaged in a national program of sustainability advocacy by sharing the findings of its established state CSA network and leaders.
Global Platform
SfL farmer envoys are proactively engaging United Nations platforms, events, staff officials and member states advancing our 21st "Agricultural Renaissance" recommendations.
The 2030 Agenda for Sustainable Development, adopted by all United Nations (UN) member states in 2015, calls countries to work together to achieve 17 Sustainable Development Goals (SDGs) and provide  "a shared blueprint for peace and prosperity for people and the planet, now and into the future."
Farmers, ranchers, foresters, and all their partners in agriculture will be fundamental to establishing the social and environmental foundation for this vision.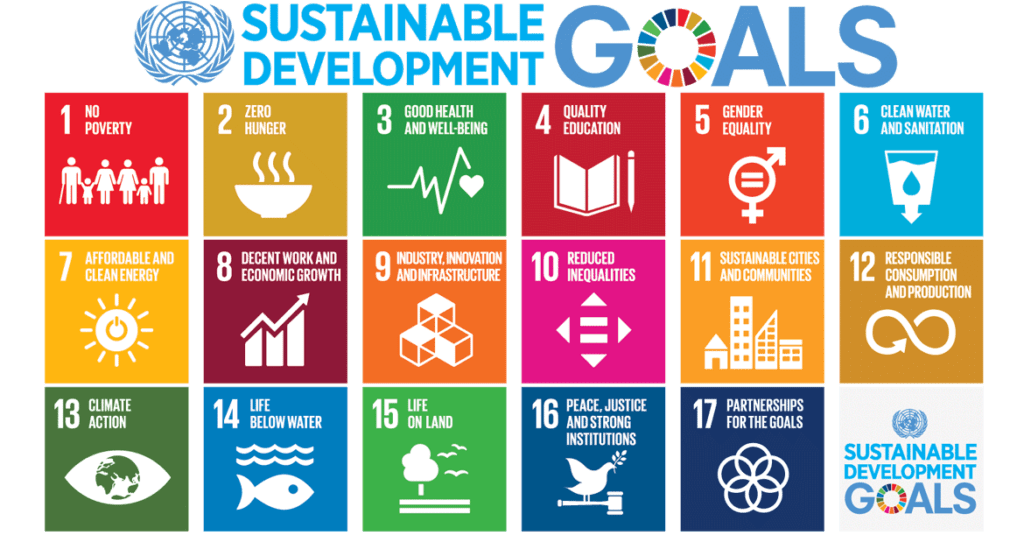 Continent- and Global-Scale Challenges
 Global-scale initiatives include:
Across the globe, the future of agriculture is being shaped by member-state governments at home and at multiple UN forums and committees. By collaborating with agricultural stakeholders throughout North America to participate in national and international policy platforms such as the U.S. Congress, the United Nations, the FAO, and others, SfL is on the scene to put farmers at the center of these discussions and decisions.
SfL's International Work Program:
UNFCCC
Koronivia Joint Work on Agriculture
The UNFCCC was a near-universally ratified international treaty that went into effect in March 1994 with the objective to "stabilize greenhouse gas concentrations in the atmosphere" and prevent anthropogentric harm to the climate. During COP 23 in 2017, the UNFCCC for the first time officially acknowledged the agriculture sector's role in adapting to and mitigating climate change with the start of the Koronivia Joint Work on Agriculture (KJWA).
As an official UNFCCC Observer organization, Solutions from the Land has partnered with the North America Climate Smart Agriculture Alliance to provide agricultural policy recommendations to the member bodies through each round of KJWA program development.
FAO
Committee on Food Security
Global Alliance for Climate Smart Agriculture
Guidelines on Agroecology and Other Innovative Approaches
The UN Food and Agriculture Organization (FAO) provides substantive support and capacity-building for the SDGs on all matters related to agriculture. The organization has more than 180 members and is governed by the biennial FAO conference representing each member country, as well as the European Union.
SfL engages FAO through membership in the International Agri-Food Network and participation in the Committee on Food Security (CFS) Private Sector Mechanism (PSM). SfL has contributed significantly to workstreams such as "Agroecological and Other Innovative Approaches" with producer-led commentary that has shaped conversations and final policy recommendations.
Food Systems Summit
Action Track Submissions
U.S. Producer Dialogue
Global Farmer Dialogue
UN Secretary-General António Guterres plans to convene a Food Systems Summit (FSS) to raise awareness and secure global commitments to radical action to transform food systems, resolve rapidly expanding hunger, and reduce diet-related disease. Stakeholders across the globe are stepping forward to suggest food systems changes at this, the first global food summit in 25 years.
SfL has already staged one independent Food Systems Summit Dialogue and will continue engagement until the summit is held in Fall 2021 in New York.
Boosting Nature Positive Agricultural Solutions: U.S. Farmer, Rancher, Grower Perspectives As documented in the fourth annual Global Report on Food Crises (GRFC 2020), the number of people across the globe that are suffering from hunger and malnutrition is rising....
Global Engagement Updates
Check out SfL updates related to engaging our international platform.