Wabash Valley Power, an electric generation and transmission (G&T) cooperative based in Indianapolis, this week demonstrated clean energy leadership and foresight, signing off on a 30-year Power Purchase Agreement (PPA) to be the sole buyer of electricity from a 99-megawatt (MW) solar array planned for construction in Illinois' Perry County. The co-op's pursuit of clean energy is providing the impetus to build the Prairie State Solar Project, which is expected to be the largest in Illinois and will more than double that state's current solar capacity of 81.5 MW, according to the Solar Energy Industries Association. The significance of the move by Wabash Valley Power into the PPA is generated in part by the size of the G&T enterprise, which supplies electricity to 23 not-for-profit electric distribution cooperatives located throughout Illinois, Missouri and Indiana. The co-op's leadership has long demonstrated a desire to explore the renewable option. Greg Wagoner, WVP's executive vice president for stakeholder and government relations, joined other utility executives and rural energy leaders on a weeklong, 25x'25-sponsored renewable energy tour of Germany in late 2012.
News of Note

Renewable Energy Groups Stand Against Steel, Aluminum Tariffs
Tariffs on imported steel and aluminum proposed by President Trump have brought opposition from renewable energy groups concerned about the financial impact they may have on projects.
Abigail Ross Hopper, president and CEO of the Solar Energy Industries Association (SEIA), issued a statement reminding Trump that before he imposes the 25-percent tariff on steel imports and 10 percent aluminum, "the net loss of jobs and the cancellation of projects as a result of [the] solar tariffs are real and causing damage to America's energy economy."
The proposal has drawn not only the ire of trading partners, including Canada, this country's leading source of foreign-made steel, but also farm groups fearful of retaliation against U.S. food exports. Many in Congress, including top Republicans such as House Speaker Paul Ryan (WI) and Senate Minority Leader Mitch McConnell (KY), are also vehemently opposed.
Ross Hopper said that "[a]gainst the backdrop of possible steel and aluminum tariffs, which add costs, particularly to large scale solar projects, we are asking President Trump and Congress to reconsider support for tariffs and adopt pro-American policies that protect American jobs."
She said 30-percent tariffs on imported solar cells and modules imposed by the White House in January – ostensibly to protect a small U.S. solar manufacturing sector – has already dampened interest in building substantial new solar manufacturing capacity in this country, costing the loss of jobs in installation, design and the manufacturing of elements related to cells and panels.
"The actual number of (solar manufacturing) jobs added because of solar tariffs will be negligible under the best of circumstances, while the number of jobs likely to be lost because of these tariffs is 23,000," the SEIA head said.
"The economy-damaging effects of tariffs are both regrettable and avoidable," Ross Hopper said. "If the president fails to reverse harmful tariffs, we urge Congress to take action to correct what will be a very bad deal for American workers."
Tom Kiernan, CEO of the American Wind Energy Association (AWEA), said the steel tariffs proposed by the administration "will decrease competition and trade, ultimately making capital-intensive energy infrastructure projects more expensive by adding cost for U.S. manufacturers along the supply chain.
"If implemented," Kiernan said, "this trade policy would run counter to the administration's goal of U.S. energy dominance and harm the U.S. manufacturing workers supporting the wind industry's rapid growth."
Some 150 in the Biofuel Industry Call on Trump to Protect the RFS
Some 150 biofuel plant managers and industry leaders, including members of both the Renewable Fuels Association and the ethanol manufacturers trade group Growth Energy, joined in a letter to President Trump this week, asking he "pursue the path that's a genuine win for agriculture, the biofuels industry, and blue-collar workers."
The letter is the latest effort from biofuel interests to protect the Renewable Fuel Standard (RFS), which sets alternative fuel blending targets for the U.S. transportation supply. The ethanol industry is calling for Reid Vapor Pressure (RVP) relief and asking the administration to reject a proposal from Sen. Ted Cruz (R-TX) to put a cap on Renewable Identification Number (RIN) prices, a move the letter says would pick winners and losers.
"There is no way to cut, cap, or eliminate RINs without cutting, capping, or eliminating gallons of homegrown fuel," the letter states.
The letter from those who work in the biofuel industry arrived just as some 30 refinery workers came to Washington this week to make the case for an RIN price cap.
The ethanol industry has for years called on EPA to waive RVP regulations and lift a ban on the summertime sale of E15 imposed by the agency under the Clean Air Act. Ethanol advocates cite research from the agency itself, among others, showing the 15-percent ethanol blend poses no more – if not less – air quality risk than traditional E10.
Cruz has called for a cap on RIN prices, claiming high costs for the RFS compliance certificates are posing a financial burden on small oil refiners. He recently staged a campaign-like rally at Philadelphia Energy Solutions (PES), which has declared bankruptcy, citing the high cost of RINs.
Ethanol groups and others say PES' financial problems stem from poor business practices and an equity firm that owns the refinery and extract demanding payments from the refiner for a rail terminal the provides PES with little benefit.
Biofuel advocates also say lifting the RVP restrictions will increase the use of ethanol, generating more RINs and subsequently decreasing their price.
"We've seen…Cruz attempt to confuse stakeholders about the RFS, claiming that his attack on [RINs] is not an attack on our jobs, the letter states. "Nothing could be further from the truth. RINs are simply a flexible and efficient system – designed with help from refiners – for tracking our product, as each gallon of biofuel makes its way to consumers. There is no way to cut, cap or eliminate RINs without cutting, capping, or eliminating gallons of homegrown fuel. These gimmicks would eliminate market access for higher ethanol blends, and they are deal-killers for rural America."
The letter says Cruz attempting to "hijack a conversation about one mismanaged refinery to "justify regulatory handouts for an entire sector," adding that "refiners of all sizes are posting surging profits under the RFS.
"
Reminding the president of his vows to protect the working class, the letter says "the men and women who make up the biofuel supply chain embody values that this administration has championed from day one – middle-class prosperity, U.S. independence, and world-class innovation" adding that one in five workers in the biofuels industry is a military veteran.
The letter says hundreds of thousands of jobs across the nation depend on the policy certainty of the RFS.
Elsewhere, USDA Deputy Secretary Steve Censky told reporters this week that the department is examining the merits of both the RIN price-cap proposal and the call for lifting the ban on E15 summer sales. Trump said following two meetings involving oil and biofuel interests that he believes a compromise can be reached.
However, ethanol interests say that capping the price of RINs is unacceptable.
A policy brief published this week by the Center for Agriculture and Rural Development (CARD) at Iowa State University would seem to support the ethanol industry's argument.
The CARD analysis says that while year-round sales of E15 would encourage retailers to sell the fuel, capping D6 (conventional ethanol) RIN prices at 10-20 cents each would reduce consumption of E15 and E85 and lower the effective ethanol mandate from 15 billion gallons to about 14.3 billion gallons in 2018. Furthermore, unless increased ethanol exports compensate for the reduced mandate, corn prices would decrease under the proposal's D6 RIN price cap.
"This economic analysis backs up what corn farmers have been telling the administration – that manipulating the RIN market mechanism would reduce ethanol blending and impact corn prices," said Kevin Skunes, president of the National Corn Growers Association. "A drop of 25 cents per bushel in corn prices, as CARD economists project from a RIN price cap, would devastate farmers and stagger rural communities."
Meanwhile, Clear View Energy Partners, a risk consulting firm, released an analysis this week showing that a cap could be imposed, but it would have to be above 42 cents, even with additional supplies of ethanol being made available through E15 RVP relief, so as to send a "significant, positive price signal" and keep incentives for ethanol production.
The firm notes the White House meetings and other related news developments have themselves "reduced compliance costs. Our review of nine instances of RFS reform news or meetings during last year found that they brought RIN prices down by an average of [about] 6 percent over two days."
EIA Data Show Ethanol Production Set Record in 2017
Data released late last week by the DOE's Energy Information Administration (EIA) confirms that the U.S. ethanol industry produced a record amount of high-octane, low-carbon renewable fuel in 2017.
According to the agency, the industry churned out 15.84 billion gallons of ethanol, up 3 percent from 2016, and a four-fold increase over the 3.91 billion gallons produced in 2005 when the original Renewable Fuel Standard (RFS) was adopted.
The data also preliminarily indicated record domestic ethanol blending, with 14.4 billion gallons blended into 142.9 billion gallons of finished gasoline, equating to a record average blend rate of 10.08 percent.
Renewable Fuels Association (RFA) President and CEO Bob Dinneen used the release of the data to further dispute contentions from some in the refining business and their allies on Capitol Hill who seek to weaken of kill the RFS.
"At this point, the so-called 'blend wall' is little more than a speed bump on the road to greater consumer choice, lower pump prices and cleaner air," Dinneen said, referencing a disputed barrier to biofuel blending cited by oil industry interests and dismissed by the renewable fuels sector.
"Even though 2017 gasoline demand was down a bit from the record level seen in 2016, domestic ethanol consumption was up," Dinneen said. "That means consumption of blends like E15 (15 percent ethanol) and flex fuels like E85 is continuing to rapidly expand across the country."
He said some 1,300 retail stations are currently offering E15 and more than 4,000 stations are selling flex fuels like E85 to drivers of flex fuel vehicles.
"Clearly, the RFS is working as intended to transform our transportation fuel market and drive expanded use of domestically produced, high octane ethanol," Dinneen said.
While 2017 data for individual state ethanol blend rates is not yet available, data recently released by EIA showed that 30 states and the District of Columbia had average inclusion rates above 10.0 percent in 2016.
Meanwhile, USDA's latest World Agricultural Supply and Demand Estimates (WASDE) says that while the corn crop is projected to come in at 14.604 billion bushels, which is unchanged from the February estimate and still below last year's record 15.148 billion bushels, estimated ethanol use was raised 50 million bushels to 5.575 billion – some 38 percent of the total crop.
ICM, The Andersons to Develop World's 'Most Advanced' Ethanol Plant
ICM Inc., a global biofuels process technology provider, and The Andersons Inc., a publicly-traded agribusiness firm, say they are partnering to own and construct "Element LLC," a 70-metric-million-gallons-per-day(MMgy) biorefinery in Colwich, KS.
The company's their "strategic collaboration will build and operate the most advanced ethanol plant in the world," featuring ICM technologies.
"The combination of ICM's next-generation technologies, the merchandising, risk management and logistics expertise of The Andersons, and the demonstrated operational excellence of both companies will result in the production of the highest yielding, most profitable, and lowest carbon ethanol gallon in the United States ethanol industry today," the two firms said in a statement announcing the project.
Utilizing ICM's Advanced Gasification Technology, Element will use waste wood to drive a combined heat and power generator that will offset more than 70 percent of the natural gas requirements and as much as 80 percent of the electrical demand.
Beyond the breakthrough technology, Element will include the latest versions, primarily manufactured in ICM's world-class manufacturing facilities, of ICM's proven proprietary technologies for corn ethanol, Selective Milling Technology V2 (SMT V2) and Fiber Separation Technology Next Gen (FST Next Gen).
ICM's says the patented SMT V2 is an innovative grind system designed to maximize ethanol and distillers corn oil production. ICM's patented FST Next Gen enables higher corn ethanol production, increases distillers corn oil yield, and separates the fiber from the process.
The separated fiber provides the feedstock for the patent-pending Generation 1.5 Grain Fiber to Cellulosic Ethanol Technology (Gen 1.5). The ICM Gen 1.5 cellulosic process will produce more than 5 MGPY of cellulosic ethanol, making what is expected to be the largest corn-fiber-to-cellulosic-ethanol plant in the world.
Element will also produce unique high valued animal feed products, which the companies say will bring significant value to Element and to customers.
The technologies are expected to result in ethanol yields that exceed 3.10 gallons per bushel.
The carbon index of both the corn and cellulosic ethanol will be industry leading and demonstrates both ICM's and The Andersons' commitment to environmental sustainability, company officials say. The ethanol produced by Element will be sold primarily in California under the state's progressive Low Carbon Fuel Standard and will position Element to participate in other emerging low-carbon markets.
ICM began preparing the plant site in late fall 2016. Construction and manufacturing will begin in early 2018 with the first phase of start-up scheduled for spring 2019. Element is expected to be fully operational by the end of next year.
"The Andersons and ICM share a common vision," said Chris Mitchell, ICM president. "We strive to utilize our combined experience and expertise to build and grow businesses that operate in the top percentile of their industries. By positioning Element in such a way to take advantage of what both companies do best, we expect that this company will be the leader in the ethanol industry well into the future."
Dave VanderGriend, ICM founder and CEO said the collaboration "brings two leading players in the corn-ethanol industry together. At the core, we have similar values, similar expectations of excellence, and the same relentless drive to improve our businesses, our people, and our communities."
"This investment executes on several of our stated strategic priorities, such as operating highly efficient and profitable ethanol production facilities, increasing capacity under management, developing new technologies with higher value co-products and expanding our fee-based services offering." said Pat Bowe, CEO of The Andersons.
State Roundup: Legislation Promoting Renewables Heads to VA Gov.
In Virginia, a bill that would unfreeze Dominion Energy rates and support $1 billion in efficiency investment and 5,000 megawatts of new wind and solar power over the next decade is headed to the desk of Gov. Ralph Northam.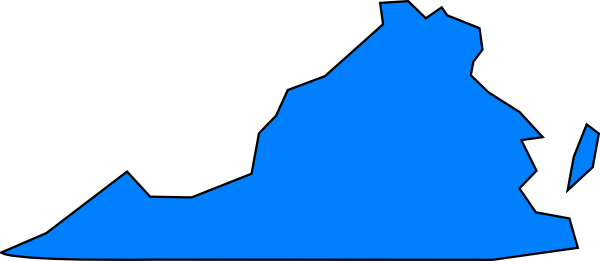 The Virginia legislature three years ago froze rates for Dominion and Appalachian Power, the state's other principal utility, to shield customers from possible rate shocks policy makers thought could come with the state's compliance with the Obama administration's Clean Power Plan. With the Trump administration now seeking to withdraw or weaken the plan and other regulations – moves that will drive down utilities' cost of doing business – the legislation adopted last week addresses what to do with the "overcollections."
The bill will return oversight of utilities' rates to the State Corporation Commission, and allow regulators to review rates every three years. During the time between reviews, utilities can invest any overcharges into efficiency, renewables and grid upgrades.
The bill would refund some $200 million to customers.
The measure would also ensure the utility does not "double dip" on its investments paid for by overcollections by adding those project outlays back into the utility's rate base.
Virginia Advanced Energy Economy (Virginia AEE), a business-based clean-energy advocacy group, says the measure will allow Virginia's utilities to expand investment in advanced energy technologies.
"This legislation marks a significant step forward for the Commonwealth," said Harrison Godfrey, executive director of Virginia AEE. "It gives advanced energy a central role in Virginia's energy future. It triples energy efficiency investment, saving money for families and businesses. It also ramps up Dominion's clean energy investments, delivering an additional 2,000 MWs of renewable energy four years faster than proposed by the utility.
"By bringing a total of 5,000 megawatts of new wind and solar online over the next 10 years – enough clean energy to power 1.2 million homes – and supporting $1 billion in energy efficiency improvements, this bill makes a landmark investment in technologies that will make Virginia's electric grid secure, clean, and affordable," Godfrey said.
In Hawaii, three of the state's major utilities have formally begun the search for new, grid-scale renewable energy projects for Oahu, Maui and Hawaii Island.
The three utilities participating in the RFP are among four that make up Hawaiian Electric Companies (HECO).
Qualifying proposals may be submitted through April 30, with selection of developers and contract negotiations expected in September. The requests for proposals and additional information are available HERE.
The companies are seeking the largest amount of variable renewable resources ever to be developed at one time in Hawaii, including:
220 megawatts (MW) for Oahu
60 MW for the island of Maui
20 MW for Hawaii Island
The RFP is the first stage of a proposed two-stage process, targeting renewable resources to be added through 2022 so developers can take advantage of federal investment tax credits, lowering costs for customers.
Last week, the Public Utilities Commission (PUC) approved the companies' proposed process, enabling the execution of the five-year action plan for more renewable generation described in HECO's Power Supply Improvement Plan.
In California, San Diego Gas & Electric (SDG&E) announced plans to add up to 166 megawatts (MW) of energy storage in a proposal submitted to the California Public Utilities Commission (CPUC). If approved, the projects would support public-sector facilities that provide safety, security and emergency services during power grid outages.
The initial projects – seven in total – would be in San Diego County's rural and urban areas and serve critical public-sector facilities such as fire and police stations, emergency operation centers and emergency evacuation sites. Pending CPUC approval, the company says the plan would be implemented in phases over the next few years with all projects in operation by 2024.
SDG&E's plan also includes an Energy Storage Customer Program Pilot, which would provide incentives for nonprofit care facilities to purchase energy storage systems. Eligible nonprofit, low-income care facilities would include, but are not limited to, short or long-term care (hospice, nursing homes, children's and senior' homes), group homes for physically or mentally disabled persons, or other nonprofit group living homes.
The proposals are in response to California's Assembly Bill 2868 which was signed into law in 2016 and allows the company to add distributed energy storage.
Pending CPUC approval, SDG&E would issue a solicitation to identify a third party to administer the Energy Storage Customer Program Pilot. The company expects to launch the program within one year of CPUC approval.
SDG&E says energy storage is playing a key role in its commitment to deliver clean, safe and reliable energy. By 2030, the company expects to develop or interconnect more than 330 MWs of energy storage.
Visa Commits to 100% Renewables; Fifth Third Says It's About There
Visa, the world's largest digital payment company, says it will use 100-percent renewable electricity across its global operations by the end of 2019.
Elsewhere, Fifth Third Bancorp announced it has signed a PPA that will meet all of its power needs with renewable energy.
Visa says that as part of the commitment, which was announced in conjunction with last week's Climate Leadership Conference in Denver, CO, the credit card giant is joining the RE100 initiative, a collaborative, global platform developed by The Climate Group in partnership with CDP (formerly the Carbon Disclosure Project, a carbon monitoring group) to increase demand for and delivery of renewable energy.
"We are proud to play a role in driving the adoption of renewable energy," said Al Kelly, Visa Inc. CEO. "For Visa, this announcement is an example of our longstanding commitment to operate as a responsible, ethical and sustainable company, while fostering economic growth."
To support further industry progress in the adoption of renewable energy, Visa also is joining Rocky Mountain Institute's Business Renewables Center and becoming a signatory to the Renewable Energy Buyers' Principles, led by World Wildlife Fund.
"We congratulate Visa on joining RE100 with an ambitious 100-percent renewable electricity goal, and for demonstrating leadership by working with key stakeholders to build local renewable electricity markets," said Sam Kimmins, RE100, at The Climate Group.
To reach 100 percent renewable electricity by the end of 2019, Visa will pursue an approach that emphasizes immediate action across its global facilities portfolio. Today, an estimated 35 percent of Visa's global electricity consumption comes from a mix of renewable energy sources such as solar, wind and hydropower.
Working with local utilities and competitive electricity market providers, Visa says it will pursue renewable electricity options available in each market that best fit its approach to renewable electricity.
Visa says it will seek impactful, local renewable electricity investments in markets where the company has major facilities, including four locations in the U.S. and the U.K. that account for 80 percent of its global electricity use. Visa also will be transitioning the remainder of its footprint toward renewable electricity.
"Visa's commitment to renewable electricity does not end at our front door," said Douglas Sabo, vice president and head of Corporate Responsibility and Philanthropy at Visa Inc. "We aim to support broader industry progress in this area by joining the Business Renewables Center as well as signing on to the Corporate Renewable Energy Buyers' Principles."
Visa says its commitment builds on the company's focus on implementing efficiency initiatives that reduce its use of energy at its data centers and offices. The company says that in its locations around the world, it continues to invest in energy efficiency measures, including LEED-based building design and operations, lighting upgrades, motion sensors and an efficient electronics policy that mandates at least 90 percent of new electronics in its largest corporate campus offices meet either ENERGY STAR or EPEAT certification standards.
Visa has achieved numerous environmental certifications of its facilities through initiatives such as the U.S. Green Building Council's Leadership in Energy and Environmental Design (LEED) program. As of 2017, an estimated 67 percent of Visa's global square footage has attained an environmental attribute certification.
Meanwhile, Fifth Third says it has become the first Fortune 500 company and first bank to sign a PPA to achieve 100 percent renewable power through a single project. Also, the banking firm says it is the first publicly-traded company to commit to purchase 100 percent renewable energy through solar power alone.
The PPA will lead to the construction of a $200-million, 80-MW solar project in North Carolina that will be designed, built and owned by Mooresville, NC-based SunEnergy1. It will employ approximately 1,000 people during construction and generate roughly 194,000 MWh/year of electricity.
The company says the solar facility will help avoid 144,000 metric tons of greenhouse gas emissions per year, the equivalent to the annual emissions from more than 21,600 homes or 30,800 passenger vehicles.
Solar Installer Survey Shows Battery Demand is Surging, Tariff May Get Absorbed
Solar installer confidence continues to climb nationwide, according to what sponsors say is the largest and most comprehensive business climate survey of solar companies across the United States.
The third annual Solar Installer Survey undertaken by EnergySage, an online comparison-shopping marketplace for rooftop solar, and the North American Board of Certified Energy Practitioners (NABCEP), "captures key observations about the U.S. solar industry from local, regional and national solar installers."
The 2017 report comes from a survey of nearly 590 residential and commercial installers across the country fielded and authored by EnergySage in partnership with NABCEP.
Among the central findings from the survey is that half of respondents stating they are more confident in the solar industry now than in prior years. Confidence rose in key states such as Massachusetts, North Carolina and Washington.
However, customer acquisition challenges and changing regulations in the country's largest solar market, California, resulted in a 27-percent drop in installer confidence in the Golden State.
Additionally, installers called for better customer service and support from manufacturers, financiers and software providers as they try to win more business in an increasingly competitive solar market.
"We worked with EnergySage on the 2017 Installer Survey to get a better understanding of the solar energy market, in particular the PV labor market," said Shawn O'Brien, NABCEP executive director. "EnergySage operates in a unique position within the solar installation market while NABCEP has the largest directory of PV installation professionals in North America; strategically partnering with them to get a clearer picture of what's going on in the solar energy market made sense.
Other insights from the 2017 Solar Installer Survey include:
Demand for solar-plus-storage surges – Nearly one in three solar shoppers are also interested in a home battery, according to respondents. Close rates for customers who receive quotes for solar-plus-storage are nearly 50 percent in some markets.
Installers may absorb solar tariff – The recently announced 30-percent tariff on imported solar cells and panels by the Trump administration may have less of an impact on residential solar than initially expected. Two-thirds of solar installers say they plan to absorb some or all of the cost of the tariff, rather than pass those costs along to the consumer.
Customer acquisition remains difficult – 37 percent of respondents stated that customer acquisition was harder in 2017 as compared to 2016, and that confusion created by competitors is still their number one challenge. Additionally, installers are prioritizing growth in market share over margins.
"For the second year in a row, confidence in the solar industry among installers is on the rise, with a meaningful jump in 2017," said Vikram Aggarwal, CEO and founder of EnergySage. "From speaking with our installers across the country, we believe there are several reasons for continued optimism. Consumer interest in solar energy and home energy storage has never been higher. Given that prices remain competitive and the solar tariff is expected to only have a limited short-term impact, solar installers have much to look forward to in 2018 and beyond."
EnergySage fielded the survey between Dec. 14, 2017 and Jan. 13, 2018. In addition to EnergySage, NABCEP, the leading certification organization for renewable energy professionals, as well as several large manufacturers, distributors, and industry associations sent the survey to their own installer networks. In total, 587 solar installers located across 46 states, the District of Columbia, and Puerto Rico participated.
The latest report can be downloaded for free HERE.
PV Solar Expected to be Biggest Target of Investors Globally through 2022: Survey
A global survey of more than 200 renewable energy investors indicates photovoltaic (PV) solar energy will be the leading technology targeted for investment over the next five years.
The survey released this week by KPMG, a London-based accounting and financial services firm, reached out to investors that specialize in large-scale PV solar, thermal solar, hydropower, biomass and geothermal projects, along with onshore and offshore wind installations.
While citing the surge in projected solar mergers and acquisitions (M&A), the largest number of those surveyed said they believe Germany has the most favorable investment environment, while a large number say the current policy approaches make the United States least favorable.
In Great Expectations: Deal Making in the Renewable Energy Sector, the firm cites improvements in technology and lower costs relative to other types of renewables as driving the projected surge of PV solar investment through 2022. KPMG also notes that PV solar has historically led in investment in recent years, account for 47 percent of all new global generating capacity in 2016, followed by wind at 34 percent and hydropower at 15.5 percent.
But the firm also says the future of all three depends on "innovation in battery storage and energy aggregators," which are becoming important to investors because they contribute to the stability and security of the power they technologies provide.
Survey respondents were virtually unanimous in citing battery storage as an important consideration, though they were split as to whether battery-backed renewables can deliver continuous electricity at grid parity within the next five to six years. A slightly larger number said such parity is not likely until 2025 and later.
"Large, grid-scale battery systems are vital to the future of renewables," KPMG said. "There have been remarkable developments in the area of battery storage in recent years."
Nearly all of those surveyed said a growing number of investors are expected to aggregate smaller renewable energy projects over the next several years to make their investments more attractive.
"Demand and supply are monitored and dispatched by the aggregator, so the grid is kept in balance," KPMG said.
The firm said Germany is at the heart of current and short-term future investor activity, citing its stable regulatory landscape and continuous development plans for renewables. Those surveyed say they expect Germany to see the biggest rise in M&A activity in the next 12 months, ranking it the western European country where they are most likely to invest.
The survey shows China is attracting similar interest, based largely on its deep pockets and long-term renewables strategy. The government plans to invest $377 billion in renewable power generation as part of its 13th Five-Year Plan on energy development, increasing installed capacity to 680GW by 2020.
France and the United States, meanwhile, sit further down the lists. While ranked fourth globally on the survey's favorable policy country list, just 3 percent of respondents said France has the most favorable policies for promoting investment in renewables. Some 43 percent of those surveyed said the United States has the least favorable policies among advanced economies.
Some 15 percent of respondents say they expect France to see the biggest rise in M&A activity. But a healthier percentage say that the election of President Macron makes them more likely to invest in renewables in France in the future.
The Trump administration's move away from the Paris climate agreement, KPMG says, "does not inspire confidence."
Global Wind Group: 'Great Energy Transition' Gathers Momentum
The 2017 global wind market remained above 50 gigawatts (GW), with Europe, India and the offshore sector having record years, according to the latest annual market statistics report issued by the Global Wind Energy Council (GWEC).
New Chinese installations were down slightly – 'only' 19.5 GW – but the rest of the world made up for most of that. Total installations in 2017 were 52,573 MW, bringing the global total to 539,581 MW.
"The numbers show a maturing industry, in transition to a market-based system, competing successfully with heavily subsidized incumbent technologies", said GWEC Secretary General Steve Sawyer. "The transition to fully commercial market-based operation has left policy gaps in some countries, and the global 2017 numbers reflect that, as will installations in 2018.
"Wind is the most competitively priced technology in many, if not most, markets," Sawyer said, "and the emergence of wind/solar hybrids, more sophisticated grid management and increasingly affordable storage begin to paint a picture of what a fully commercial fossil-free power sector will look like."
Cratering prices for both onshore and offshore wind continue to surprise. Markets in such diverse locations as Morocco, India, Mexico and Canada range in the area of 3 cents per kilowatt hour (kWh), with a recent Mexican tender coming in with prices below 2 cents.
In Asia, China continues to lead. India had a very strong year, but will be the 'victim' of a policy gap in 2018. Pakistan, Thailand and Vietnam all continue to show promise, and there are stirrings in the laggard markets in Japan, and particularly in South Korea as a result of policies being enacted by the new government.
Europe had its best year ever, led by more than 6 GW in Germany, a very strong showing in the UK, and a resurgence in the French market. Finland, Belgium, Ireland and Croatia also set new records.
The United States had another strong year with 7.1 GW, and a very strong pipeline for the next few years.
Direct corporate purchase of renewables plays an increasing role in that market, as the litany of household brand names (Google, Apple, Nike, Facebook, Wal-Mart and Microsoft, among others) signing wind and solar PPAs continues to grow.
Canada and Mexico both had modest years in terms of installations, but a new government in Alberta is breathing life into the Canadian market and the solid policy foundation in Mexico will make it a substantial growth market for the coming decade.
In Latin America, Brazil chalked up more than 2 GW, despite political and economic crises which are not yet fully resolved. Uruguay completed its build-out and is nearing the 100-percent renewable energy target in the power sector. The results of auctions in 2016 and 2017 in Argentina will start to result in strong installation numbers in 2018 and beyond.
There was a lot of activity in Africa and the Middle East, but the only completed projects were in South Africa, where 621 MW of new capacity was added to the grid. Big projects in Kenya and Morocco are awaiting grid connection this year.
The Pacific region remains quiet, and although a lot of new contracts were signed in 2017. Australia, the only active market in the region, put up a modest 245 MW.
"The dramatic price drops for wind technology has put a big squeeze on the profits up and down the whole supply chain", concluded Sawyer. "But we're fulfilling our promise to provide the largest quantity of carbon-free electricity at the lowest price. Smaller profit margins are a small price to pay for leading the energy revolution."
ISU Research Shows Wind Turbines May Have Beneficial Effects for Crops
A multi-year study led by an Iowa State University scientist suggests the turbines commonly used in the state to capture wind energy may have a positive effect on crops.
Gene Takle, a Distinguished Professor of agronomy and geological and atmospheric sciences, said tall wind turbines disbursed throughout a field create air turbulence that may help plants by affecting variables such as temperature and carbon dioxide concentrations.
Takle and his team installed research towers on a 200-turbine wind farm between Radcliffe and Colo. The research towers collected data from 2010 to 2013 on wind speeds and directions, temperature, humidity, turbulence, gas content and precipitation. The project aimed to discover how the turbulence created when wind moves through the turbines affects conditions at ground level where crops grow.
Takle said the team's data show that the wind turbines have a measurable impact on several key variables that affect growing conditions. It's more difficult to pin down whether those changes affect crop performance, but Takle said wind turbines may make growing conditions more favorable for corn and soybeans.
"On balance, it seems turbines have a small, positive impact on crops," he said.
Takle said turbines can change the temperature in the areas around them. The research team's data show that turbulence produced by wind turbines leads to temperatures about a half degree cooler during the day and between a half to a full degree warmer at night.
That's because the turbulence mixes air at different elevations. That mixing cools the ground level during the daylight hours, like a fan blowing on a wet surface, Takle said. But at night, as the ground loses heat, the mixing brings warmer air aloft down to ground level, resulting in a net warming effect.
The turbulence also suppresses the formation of dew and dries the crops, Takle said, which could combat harmful molds and fungi.
The turbulence, and the associated changes in air pressure at ground level, also may enrich the carbon dioxide content in the air surrounding crops, which could make the plants grow more efficiently, Takle said.
Takle said the researchers set out to determine if wind turbines impact the factors that influence growing conditions in a field. The answer appears to be yes, but he said figuring out if those changes actually improve plant performance poses a bigger challenge.
"The next step would be to answer if this turbulence changes biomass uptake of plants, or if it affects plant size or functions or yield," he said. "It's going to be much harder to find those answers because of all the other factors at play in a field, such as variations in soil quality or precipitation."
The research was supported by a $1.3 million grant from the National Science Foundation.
Aim Set to Fly 1 Billion Passengers on Sustainable Fuel Flights by 2025
The International Air Transport Association (IATA) has set a target of one billion passengers to fly on aircraft powered by a mix of jet fuel and sustainable aviation fuel (SAF) by 2025.
The goal was identified on the tenth anniversary of the first flight to blend sustainable aviation fuel and ordinary jet fuel.
On Feb. 24, 2008, a Virgin Atlantic Boeing 747 flew from London to Amsterdam with sustainable aviation fuel in one of its engines. The flight demonstrated the viability of drop-in biofuels, which can be blended with traditional jet fuel, using existing airport infrastructure.
A flight completely powered by sustainable fuel has the potential to reduce the carbon emissions of that flight by up to 80%.
"The momentum for sustainable aviation fuels is now unstoppable," said Alexandre de Juniac, IATA's director general and CEO. "From one flight in 2008, we passed the threshold of 100,000 flights in 2017, and we expect to hit one million flights during 2020. But that is still just a drop in the ocean compared to what we want to achieve. We want 1 billion passengers to have flown on a SAF-blend flight by 2025.
"That won't be easy to achieve," he cautioned. "We need governments to set a framework to incentivize production of SAF and ensure it is as attractive to produce as automotive biofuels."
The push to increase uptake of SAF is being driven by the airline industry's commitment to achieve carbon-neutral growth from 2020 and to cut net carbon emissions by 50 percent compared to 2005.
A number of airlines, including Cathay Pacific, FedEx Express, JetBlue, Lufthansa, Qantas and United, have made significant investments by forward-purchasing 1.5 billion gallons of SAF. Airports in Oslo, Stockholm, Brisbane and Los Angeles are already mixing SAF with the general fuel supply.
On the present uptake trajectory, it is anticipated that half a billion passengers will have flown on a SAF-blend powered flight by 2025.
But if governments, through effective policy, help the sustainable fuel industry to scale-up its production, it is possible that one billion passengers could experience an SAF flight by 2025.
The steps needed to deliver this include:
Allowing SAF to compete with automotive biofuels through equivalent or magnified incentives
Loan guarantees and capital grants for production facilities
Supporting SAF demonstration plants and supply chain research and development
Harmonized transport and energy policies, coordinated with the involvement of agriculture and military departments.
Acknowledging that some sources of biofuels for land transport have been criticized for their environmental credentials, de Juniac emphasized strongly the determination of the industry to only use truly sustainable sources for its alternative fuels.
"The airline industry is clear, united and adamant that we will never use a sustainable fuel that upsets the ecological balance of the planet or depletes its natural resources," he said.
_______________________________________________________________
Editor's Note: We here at 25x'25 welcome companies and organizations with a major stake in the continued growth and development of renewable energy across America. We invite those interests to increase visibility and demonstrate a commitment to a clean and economically vibrant energy future by taking advantage of opportunities to sponsor The 25x'25 Weekly REsource, a highly acclaimed newsletter distributed to key state and federal policy makers, their staff and a wide range of stakeholder organizations. For sponsorship information, click HERE.
Upcoming Events

ACORE Renewable Energy Forum Set for Wednesday
The American Council on Renewable Energy is staging a forum on the many federal policy challenges the renewable sector has faced in the last year and how best to respond to them in the year ahead.
The forum is set for Wednesday, March 14, at the Washington Marriott at Metro Center.
Featured speakers include Senate Energy and Environment Committee Chair Lisa Murkowski (R-AK), the committee's ranking member, Sen. Maria Cantwell (D-WA), and Senate Finance Committee member Sheldon Whitehouse (D-IL).
A featured session will be "American Renewable Energy Competitiveness: The Impact of Solar Tariffs." High levels of U.S. investment in the renewables sector is important to maintaining our leadership role in a booming industry sector that was pioneered by American scientists and engineers. This session will evaluate the scope of the global business opportunity for renewable energy and the positioning of U.S. companies to compete.
As the Trump administration responds to international trade concerns with new tariffs, panelists will discuss strategies to stimulate the continued growth of the American renewable energy sector. Topics will include:
Solar tariffs and international trade
Stimulating development and investment in the U.S.
Size of the global market; opportunities for export
Supporting advanced technologies that grow our footprint
Other agenda highlights include Andy Ott, CEO of PJM as keynote speaker, and sessions on:
Renewable Energy Finance in the New Tax Law
Boosting America's Renewable Energy Dominance
A Resilient, Reliable and Renewable Grid
The New Renewables Alliance: Cities, States and Businesses
To view the forum agenda, click HERE.
To register, click HERE.
For information on sponsorship opportunities, please contact Cindi Eck at eck@acore.org.
On the eve of the forum, ACORE is hosting the American Renewable Energy Gala, an annual networking dinner and award ceremony. The 2018 American Renewable Energy Gala will be held on Tuesday, March 13, at the Reagan Building and International Trade Center, where more than 400 financial, corporate, industry leaders and policymakers will gather to reflect on the achievements, challenges and growth opportunities for the renewables sector.
Registration Available for ACE's 10th Annual D.C. Fly-In March 21-22
The American Coalition for Ethanol (ACE) formally announces the organization's 10th annual Washington, D.C. fly-in will take place March 21-22. Registration for this event and ACE's 2018 advertising and sponsorship guide for this opportunity and others are available at ethanol.org/events/fly-in.
"The purpose of our fly-ins is to put a human face on the ethanol industry and to communicate our policy priorities to Members of Congress and Executive Branch decision makers," said Brian Jennings, ACE CEO. "The most effective lobbyists aren't lobbyists at all, but rather farmers, ethanol producers, Main Street business leaders, retailers selling higher ethanol blends, and other grassroots individuals whose daily lives benefit from ethanol."
This past spring, 75 ethanol advocates met with more than 120 Members of Congress from 35 states. Participants included ethanol company investors and management, corn farmers, scientists, fuel marketers and gas station owners, with representation from Jetz, Cresco Fast Stop, Midway Service, Good & Quick, Sheetz, and Propel Fuels.
"In ACE's 10 years of hosting D.C. fly-ins, we've found that the most successful ones strike a balance between Hill visits with our champions and those with Members of Congress who may be new, opponents of our policy priorities, or live outside the Corn Belt," said Shannon Gustafson, ACE senior director of Operations and Programming. "We encourage participants to share personal stories – Members of Congress and their staff hear from lobbyists and association staff regularly, but a deeply personal perspective of how the ethanol industry has directly benefitted a participant may help them view a topic with fresh eyes."
During Capitol Hill meetings, ACE and its fly-in attendees have emphasized the need to maintain support for the Renewable Fuel Standard, urged Members of Congress to cosponsor legislation to extend Reid vapor pressure (RVP) relief to E15 (S. 517 and H.R. 1311), and discussed the importance of the biofuels sector to a robust rural economy.
"While we are pleased the statutory 15-billion-gallon volume for conventional biofuel will be maintained in 2018 and EPA rejected pleas to change the point of obligation, more can and should be done to overcome regulatory hurdles which prevent market access to higher ethanol blends," Jennings said. "We encourage people from all walks of life who support ethanol to register for this important opportunity to tell this industry's success story."
The meetings will take place at the Liaison Capitol Hill hotel and on Capitol Hill. To register and find out more information about the event, please contact Shannon Gustafson at sgustafson@ethanol.org.
ACE's Ethanol Today magazine released its lineup of themes and sponsorship opportunities for 2018. The editorial calendar and media kit are available at ethanoltoday.com. The newly released sponsorship and advertising guide offers bundled Ethanol Today advertising opportunities with ACE event sponsorships. Contact Chuck Beck at cbeck@ethanol.org to find out how you can maximize your reach while minimizing the expense.
Save the Date: 2018 Rural Energy Conference Oct. 22
Save the date, Oct. 22, for the American Council for an Energy Efficient Economy's (ACEEE) first-ever Rural Energy Conference. Small towns and rural communities across the United States face unique energy challenges because of their sparsely populated areas. They offer untapped potential for energy efficient technologies and programs.
The conference will be held at the Georgia Tech Global Learning Center in Atlanta, GA.
The one-day, multi-track conference, which will precede the two-day annual meeting of the Southeast Energy Efficiency Alliance, will discuss the role of energy efficiency and the energy burden of low-income customers in rural communities. Leaders from industry, utilities, cooperatives, nonprofits, academia, and government will explore how tailored efficiency programs can enable economic growth and social equity in rural and small-town America.
Small towns and rural countryside make up three fourths of the land area in the United States and are home to 14 percent of the total U.S. population. Rural America, defined as areas with a population of less than 50,000, is also a way of life with a proud and independent culture all its own. Just as rural and small-town America's lifestyle is unique to its geography, so too are its energy, economic and societal challenges.
Likely participants include rural utilities (including IOUs, Co-ops and Munis) staff; technology providers and program implementers; federal and state agricultural, energy and economic development personnel; energy efficiency, rural and low-income NGOs and foundations; and federal, state and local policymakers.
Visit the conference web page for more information, including registration rates and accommodations, and contact conference organizers with any questions or to learn about sponsorship opportunities.
Other events of interest to 25x'25 partners and other renewable energy stakeholders can be found by clicking
here
.