Tuesday marked the 45th annual celebration of National Agriculture Day, which, as a White House proclamation states, acknowledges "the tremendous work ethic, ingenuity, determination and perseverance that define generations of American farmers. Because of their efforts, the United States produces an abundant supply of food, feed and fuel for a growing global population." It was a day during which producers, agricultural associations, corporations, universities, government agencies and countless others from across the United States gathered to celebrate the benefits provided by American agriculture. It featured policy discussions, speeches and salutations at events in Washington, D.C., and in states across the country to recognize the role America's farmers and ranchers continue to play in meeting the world's growing demand for food, feed, fiber – and as the White House proclamation points out – fuel. Tuesay's observations and events represent the growing recognition of agriculture's transition into a much broader role, beyond providing the food, feed and fiber that the nation has enjoyed and the world has needed over the past 100 years. Our nation's crop, livestock and forestry producers also give us clean, renewable energy; biodiversity that enhances habitats; stewardship of natural, sustainable resources; and in most cases, a line of defense in efforts to reduce global emissions that scientists say contribute to a changing climate.
News of Note
Lawmakers Reject Trump Cuts to Clean Energy Programs
The huge spending cuts to clean energy programs proposed by President Trump have been rejected by congressional leaders, who passed a fiscal 2018 omnibus spending bill early this morning.
White House officials said Thursday that President Trump was expected to sign the bill. But early this morning, he threatened in a Tweet to veto it over what a lack of full funding for a Mexican border wall. A veto is expected to bring with it another government shutdown. The bill had not been signed as of press time.
Lawmakers would increase DOE clean energy funding by $1.5 billion, including a 14-percent increase to the Office of Energy Efficiency and Renewable Energy (EERE), which Trump had sought to cut by 66 percent. The budget plan passed by Congress would also increase spending for the Advanced Research Projects Agency-Energy (ARPA-E) by 16-percent, despite the White House call to eliminate the program.
The White House proposal released in February would slash EERE funding from just more than $2 billion down to just under $700 million, debilitating the agency's mission to help support the development of clean, renewable and efficient energy technologies that boost a global clean energy economy. Lawmakers this year would add another $200 million, bringing the EERE budget to $2.3 billion.
The White House claimed the ARPA-E program is an overlap of the agency's research and development with that being undertaken in the private sector. However, the administration's justification for killing the program runs contrary to ARPA-E's statutory obligation to focus on high-potential, high-impact energy technologies that are too early and too risky for private-sector investment. Congress not only rejected the administration's call to kill ARPA-E; the omnibus bill would add $15 million, bringing the agency's budget to $353 million.
The White House would also eliminate DOE's Loan Program Office (LPO), which was created by Congress in 2005 to help American innovative energy and advanced auto manufacturing projects gain access to financing to help bring new technologies to commercial deployment. The LPO manages a portfolio comprising more than $30 billion in loans, loan guarantees and conditional commitments covering more than 30 projects, securing more than $50 billion in total project investment.
The omnibus bill reverses some of Trump's other intentions. While increasing funding for the Office of Fossil Energy by 10 percent as called for by the president, the bill would retain funding for carbon capture and storage technology, a program the president sought to cut. The congressional measure would also hike spending for DOE's nuclear office by 19 percent, science office by 16 percent and energy office by 8 percent.
Utility Dive, a trade media outlet, quotes Tarak Shah, a former DOE official in the Obama administration, as saying that if enacted, the omnibus measure would put the United States early on track to meet President Obama's 2015 commitment to double clean energy research and development (R&D) within a decade, noted, in an email. The "Mission Innovation" goal was signed by 20 nations alongside the Paris climate accord, from which President Trump announced last summer the United States would withdraw.
The omnibus bill also rejected a Trump proposal to cut EPA funding by a third, instead sustaining the agency's current spending level of some $8.1 billion. Important to bioenergy stakeholders is the bill's retention of directions to EPA to deem biomass as carbon neutral.
Power Generation from Fossil Fuels Fell in 2017, Renewables Rose: EIA
While total U.S. net electricity generation fell slightly (down 1.5 percent) in 2017, reflecting lower electricity demand, the share of generation from renewables rose, according to EIA's latest Electric Power Monthly.
Total net generation fell by 1.5 percent last year, driven by a 7.7-percent decrease in natural gas and a 2.5-percent drop in coal generation.
However, generation from several renewable fuels, particularly hydro, wind, and solar, increased from 2016 levels, the EIA report shows.
Although natural gas continued to be most-used fuel for electricity generation for the third consecutive year, natural gas-fired electricity generation fell by 105 billion kilowatthours (kWh) in 2017, the largest annual decline on record.
Coal-fired electricity generation also fell, but to a lesser extent, marking the first year since 2008 that both natural gas- and coal-fired electricity generation fell in the same year.
Coal-fired generation accounted for more than half of the electric capacity retired in 2017, with 6.3 gigawatts (GW) of the 11.2 GW total. For the first year in at least a decade, no new coal-fired generators were added.
About 4.0 GW of natural gas-fired capacity was retired in 2017 – most was steam turbine units.
However, more natural gas capacity was added than retired, widening natural gas's lead as the largest source of generating capacity in the United States, EIA says. About 9.3 GW of new natural gas-fired generating capacity came online during 2017, 8.2 GW of which were combined-cycle units.
Electricity from renewable sources, especially wind and solar, continued to increase in 2017.
Wind made up 6.3 percent of total net generation, and utility-scale solar made up 1.3 percent – record shares for both fuels.
Due in part to record precipitation in California, hydroelectricity increased in 2017, accounting for 7.5 percent of total net generation. EIA's latest Short-Term Energy Outlook expects hydro to continue to exceed wind in 2018, but wind is projected to become the predominant renewable electricity generation source in 2019.
Nearly 6.3 GW of wind turbines and 4.7 GW of utility-scale solar photovoltaic systems were added in 2017. For each technology, about a third of the year's capacity additions came online in the last month of the year, and EIA says these December additions had little effect on 2017 annual generation values. Another 3.5 GW of small-scale solar capacity came online in 2017, increasing total small-scale solar capacity to 16.2 GW and surpassing biomass capacity, which ended 2017 at 14.2 GW.
Status of RFS 'Deal' Continues to Remain Uncertain
Confusion abounds over the direction of efforts to modify the federal Renewable Fuel Standard (RFS), with some reports indicating President Trump has given up any attempt to bring oil and ethanol interests together to come to an agreement, to other reports asserting that some proposals to increase ethanol use remain on the table.
The latter position was voiced by POET CEO Jeff Broin, CEO of POET, a leading U.S. ethanol manufacturer, who told delegates at the Iowa Partnering for Growth meeting in Ankeny this week that a deal to lift EPA limitations on the year-round sale of E15 remains on the table.
Ethanol interests have campaigned for years, calling on EPA to grant a waiver to Clean Air Act rules that ban the sale of E15 in most of the nation through summer months. They say research, including some from EPA, shows 15-percent ethanol blended gasoline pose no more risk – if not less – to air quality than conventional E10, which has no limitations on sales.
Broin told the conference Tuesday that a deal may be announced "in a couple of days," though nothing has been disclosed as of press time Friday.
At issue is a complaint from Sen. Ted Cruz (R-TX) and other lawmakers supporting the oil industry in general – and merchant refineries in particular – that the price of Renewable Identification Numbers (RINs) are too high. RINs are credits generated by ethanol production and certify a refinery's compliance with biofuel-blending requirements under the RFS. If a refinery does not blend its' required amount of biofuel, it can buy extra credits from others who have.
But in declaring bankruptcy in January, Philadelphia Energy Solutions (PES), the largest refinery on the East Coast, claimed excessive costs of RINs was forcing it out of business. Cruz and other opponents of the RFS in Congress picked up on the PES complaint in an effort to force change to the national blending standard, most recently a 10-cent cap on RINs.
RINs, which started out years ago at under 10 cents apiece, have fluctuated over the years, rising to as much as more than $1 each. RINs currently run around 40 cents each.
Trump has previously expressed support for a cap on RIN prices in exchange for expanding the sale of E15 to all year, though Agriculture Secretary Sonny Perdue told a National Press Club audience Tuesday that the president is not likely to impose a cap on prices for the credits.
Ethanol industry leaders and supporters say any arbitrary cap on RINs would defeat the purpose of the RFS to incentivize biofuel production, undercutting the industry and taking away revenue from an already economically stressed farm sector. They remind the president of his avowed support of the RFS and ethanol during his 2016 campaign and throughout his administration.
The White House held meetings with both sides in recent weeks in an effort to reach what administration officials hoped would be a "win-win" solution. But a meeting set for earlier this week was cancelled.
Broin conceded in Iowa that the direction of the issue has "been changing almost by the hour the past couple of weeks."
The POET executive's talk of a pending deal at the White House seems to contradict reports earlier in the week from Reuters new service of Agriculture Secretary Sonny Perdue indicating that Trump may abandon administration efforts to broker a deal and will instead turn to Congress to fix it.
Perdue told a National Press Club audience Tuesday that he and EPA Administrator Scott Pruitt have sent a list of options to White House, but it was unclear if Trump would ultimately implement changes to the RFS at the executive level.
"The White House is trying to determine whether they need to make a call on a decision, or allow Congress to do it," Perdue said.
Perdue also told the press club audience that Trump's support for the ethanol industry, including farmers and processors, "is still solid" and that a RIN price cap is unlikely.
"We've impressed upon him simple is good in some things but not good in others," Perdue said. "I don't know the president will make that choice (to impose a cap). "It has obviously been offered early on as a solution, but sometimes simple solutions don't work for complex problems. It's a complex issue that I think needs a reasonable solution that doesn't include a RIN cap."
Reports that Trump was even considering an RIN price cap prompted five ethanol state senators to call for a meeting with the president.
In a letter to the White House, the senators expressed their opposition to a cap and said its consequences "would be severe and immediate across the Midwest, impacting farmers and biofuel stakeholders alike."
Signing the letter were Missouri's Roy Blunt, Nebraska's Deb Fischer, South Dakota's John Thune, and Chuck Grassley and Joni Ernst of Iowa, all Republicans.
In other developments, biofuel trade group Growth Energy filed notice in bankruptcy court this week that it will oppose a proposal by EPA to allow PES to avoid about half of its $350 million in RFS compliance costs.
Growth Energy and other biofuel groups say the move essentially rewards refiners for failing to comply with the law and make the business decisions, including equipment upgrades, needed to meet the RFS blending targets.
It has also been disclosed that PES's equity firm owner, the Carlisle Group, extracted some $300 million in quarterly payments from the refiner over the past two years for an oil rail terminal it built for PES, but which has proven to be of little use.
Also, the Justice Department filed an objection in court Tuesday claiming PES' bankruptcy plan fails to adequately protect creditors.
The DoJ says the PES plan could leave many unsecured creditors partially or completely unpaid, and, in fact, fails to detail how much unsecured creditors are owed and when they will get paid.
And in another court development, Pennsylvania's Department of Revenue wants a federal judge to halt the PES bankruptcy, contending the refiner owes some $3.8 billion in fuel taxes.
State revenue officials are calling for several changes in PES's proposed restructuring plan to ensure the taxes are paid before they can support it. The refiner said it had just $43 million in cash on hand when it filed for bankruptcy protection in January.
IEEFA Update: Renewables and Grid Stability Go Hand in Hand
Opponents of renewable energy have sought to use the variability inherent in wind and solar electricity generation to campaign against the ongoing integration of such resources into the U.S. electric grid. Yet integration is already being done on a massive scale, and without ill effects, says the Institute for Energy Economics and Financial Analysis (IEEFA), a global, non-profit think tank.
The IEEFA says variability was the straw man, for instance, in Energy Secretary Rick Perry's failed bid this past winter to secure Federal Energy Regulatory Commission support for a costly coal and nuclear bailout. FERC unanimously voted Perry down in favor of free markets.
Perry couched his scheme in terms of reliability, a refrain that evidently has legs. The coal industry is repeating it on other fronts, including with public utility commissions and grid operators. A new bill in Congress would provide a tax credit to keep dying coal plants alive.
The fact is, the institute says, solar and wind only add resilience to electricity grids while providing additional national energy-security benefits.
Gerard Wynn, an IEEFA energy analyst, points to nine examples now of countries or regions that use wind and solar to supply at least 14 percent of their electricity needs. Two of those examples, Denmark and South Australia, report solar and wind generation levels of 53 percent and 48 percent, respectively.
Equally important, as Wynn noted during IEEFA's annual conference last week in New York, is that these high levels of variable generation integration have been achieved with no degradation in power supply or reliability. (Wynn is the author of an IEEFA report published in February on how electricity markets that include California, Ireland, Germany, Spain, Texas, Uruguay, and the Indian state of Tamil Nadu have used a variety of innovative measures to successfully integrate solar and wind resources.)
The southwest power pool, which is the grid operator for a huge swath of the United States that includes the bulk of five states plus parts of nine others, makes news frequently for its growing reliance on wind-power electricity. This past Friday, the power pool set a wind-penetration record of 60.56 percent, which is to say that it met almost two-thirds of its customer demand with wind-generated power.
The IEEFA quotes the Daily Oklahoman newspaper as reporting Jim Roth, a former Oklahoma Corporation Commissioner, who filled a seat on the commission just as wind development was getting started, now says the penetration record confirms to him that wind is achieving reliability and affordability standards.
The think tanks also cites a Platts report this week that as the Southwest Power Pool logs record wind-generation moments, this year it has met almost 30 percent of demand with wind, an increase from 23.3 percent in 2017.
Eric Gimon, a California specialist with Energy Innovation, told the IEEFA conference of a recent successful demonstration project that involved First Solar, the National Renewable Energy Laboratory and the California Independent System Operator, which showed that solar can provide essential reliability services.
The issue is not whether solar can meet market needs, Gimon said, but whether market rules and price signals can be structured to allow for solar to participate fully in grid operations.
Similarly, Warren Lasher, senior director of system planning for the Electric Reliability Council of Texas (ERCOT), told the conference that Texas already has integrated more than 20,000 megawatts of wind power into its grid, with an additional 5,000 megawatts likely to come online by 2020.
Lasher also said ERCOT, one of the biggest grid operators in America, is now planning for a significant increase in the amount of solar photovoltaic output, which is expected to more than double over the next two years, from 1,000 to almost 2,500 megawatts.
His main concern, Lasher said, is not renewable integration, but rather making sure that the state has enough capacity in general to keep up with rising demand. Coal-fired closures, spurred largely by cheap natural gas, coupled with rising statewide demand are expected to push ERCOT's reserve margins down to around 10 percent, he said, putting the state "in a somewhat precarious position going into the summer."
Still, that issue is separate from the question of integrating renewables. To that end, Lasher generally echoed Gimon's assertion that complex technical issues will arise as the amount of installed renewable capacity on the grid rises. But while complex, these issues are not insurmountable, Lasher concluded.
USDA Report Shows 'Substantial' Growth in Biobased Economy
The biobased economy is playing an increasingly important role in the American economy, providing job creation and economic growth, says a new report from USDA.
Indicators of the U.S. Biobased Economy measures substantial economic growth, job creation, and household income for the agricultural sector from biofuel and bioenergy production. It also indicates great potential for additional prosperity from future growth in renewable chemicals and biobased products.
The latest report compares 2011 and 2016 report data to further understand and analyze trends in the biobased economy.
In the field of bioenergy, the report found ethanol production in the United States surpassed 14.7 billion gallons in 2015, compared to just 175 million in 1980. The number of ethanol plants in the United States continues to see modest growth, increasing to 199 plants in 2016 with 3 new facilities under construction, accounting for more than 270,000 American jobs.
Biodiesel production reached 1.26 billion gallons in 2015 as compared to 343 million gallons in 2010. During the period of 2005 to 2012, soybean used for biodiesel increased from 0.67 billion pounds to 4.1 billion pounds.
Wood pellets manufactured primarily in the Southeastern United States have become an important component of the bioenergy sector, the report says. Driven by commitments by countries outside of the United States to meet greenhouse gas reduction goals in the electricity-generating sector, the United States has established itself as the largest exporter of wood pellets, sending more than 4.6 billion kilograms (kg) of wood pellets overseas, making it the global leader by almost 3.0 billion kg over the second-largest exporter.
As for renewable chemicals and biobased products, the report cites USDA's BioPreferred program, which catalogs a product as a biobased product if it derives from plants and other renewable agriculture, marine, and forestry materials, and does not include fuels, food, or animal feed.
The number of renewable chemicals and biobased products that are USDA "certified" as BioPreferred has rapidly increased from 1,800 in 2014 to 2,900 in 2016. It is estimated that the overall number of biobased products in the United States marketplace was greater than 40,000 in 2014, up from 17,000 in 2008.
The number of jobs contributed to the United States economy by the United States biobased products industry in 2014 was 4.22 million, while the value-added contribution to the economy from the sector in 2014 was $393 billion.
The Biotechnology Innovation Organization (BIO) applauded the report.
"The biobased economy is approaching a tipping point in its growth and maturation," said Brent Erickson, executive vice president of BIO's Industrial and Environmental Section. "The economic impact is evident."
He said BIO calculates that the global economic value of the biobased economy – including industrial biotechnology, renewable chemicals and polymers, biofuels, enzymes and biobased materials – is $355.28 billion.
When considering the new USDA indicators report and other sources, BIO estimate that the United States generates 58 percent of the global value of biobased manufacturing, or more than $205 billion. That economic activity supports employment for 1.66 million U.S. workers, Erickson said.
"The growth of the biobased economy has been supported by good federal policy that strengthens the agricultural sector and rural America," he said. 'For instance, Farm Bill energy title programs have compiled a record of success that deserves to be continued. We look forward to working with USDA and Congress to build on that success and reauthorize the programs."
BIO is the world's largest trade association representing biotechnology companies, academic institutions, state biotechnology centers and related organizations across the United States and in more than 30 other nations
State Roundup: High Court Lifts State Taxes Off Leased Solar
In Arizona, the state Supreme Court has ruled homeowners who lease rooftop solar panels do not have to pay property taxes to the state on the equipment.
"Because taxpayers do not operate electric generation facilities, (the Arizona Department of Revenue) lacks authority under (state law) to value the solar panels," states the unanimous opinion.
The ruling does not eliminate the possibility that counties could assessed taxes on the leased panels, an issue the high court left to lower courts.
"The Supreme Court's decision gives more Arizonans the freedom to choose their own clean energy," said Alex McDonough, vice president of public policy at solar-leasing firm Sunrun Inc. "Property taxes should not apply to home solar, and we're pleased that Arizona and the vast majority of other states recognize this reality."
The ruling stems from a 2013 Department of Revenue decision to assess property taxes on leased solar panels, a move supported by Arizona Public Service Co., the state's biggest electric company.
"The Department of Revenue appreciates the Arizona Supreme Court's decision as this is a complex case involving business personal property," the department said in a statement following the decision. "The department is committed to following the direction that the state Supreme Court outlined in its ruling."
Arizona law holds that devices "designed for the production of solar energy primarily for on-site consumption are considered to have no value and to add no value to the property on which such device or system is installed."
But the Department of Revenue decided that the leased panels did not qualify for the exemption and companies such as SolarCity Corp. and Sunrun would be assessed taxes on the systems like any other utility property.
The solar companies would have would have pushed the costs onto customers, potentially affecting tens of thousands of people who lease panels by making their investment uneconomical. Assessing taxes also would likely would hurt solar-leasing companies goring forward, analysts say.
In Illinois, Leeward Renewable Energy LLC ("Leeward") says they are about begin repowering the company's 15-year-old Mendota Hills Wind Farm ("Mendota") in Lee County by replacing 63 legacy turbines first installed in 2003 with 29 new turbines that will increase the facility's capacity from some 50 megawatts (MW) to 76 MW.
Leeward will install Siemens Gamesa new SG 2.6-126 wind turbines, which will replace the existing legacy Gamesa turbines.
Mendota has been in operation since 2003, making it Illinois' first utility-scale wind farm. The full-scale repowering entails removing all existing wind turbine generators and replacing with new equipment to maximize the efficiency, performance and extend the lifespan of the wind farm. Upon completion, Mendota will operate with fewer turbines, but overall annual energy production is expected to increase three-fold from current facility output.
"Mendota Hills is Leeward's oldest operating wind farm in our portfolio," said Greg Wolf, Leeward CEO. "This repowering elevates a premier site that will benefit our customers and Lee County. We are pleased to join forces with Siemens Gamesa on the first of what we hope to be many such initiatives."
The project commences in March of 2018 and is scheduled for completion in December of 2018. Siemens Gamesa will continue to provide operations and maintenance for the Mendota site.
The project is expected to generate 115 full time construction jobs during the repowering process. Additionally, it provides the opportunity for permanent local jobs as well as a subcontractor base to maintain the project. The repowered project is expected to double its contribution to Lee County in the first year in the form of property tax payments and triple its contribution throughout the lifespan of the repowered project.
In Colorado, Gov. John Hickenlooper signed into law energy storage legislation that will help the state's solar market and jobs grow. The measure, Senate Bill 9, allows Colorado residents to install and use energy storage on their property without unnecessary restrictions or discriminatory rates. The legislation makes Colorado one of the first states to declare energy storage a "right" for consumers.
"This new law cements Colorado's status as one of our nation's renewable energy leaders," said Sean Gallagher, vice president of state affairs with the Solar Energy Industries Association (SEIA). "Pairing energy storage with solar will allow consumers to have the cleanest, most reliable and most affordable electricity. The solar industry thanks Governor Hickenlooper and the Legislature for continuing to support the state's solar market by taking this important step on storage."
Rebecca Cantwell, executive director of the Colorado SEIA, said, "Energy storage paired with solar energy gives consumers and businesses a way to be truly energy independent, and we commend our state's leaders for declaring that citizens have a right to use this exciting technology. We believe that this new law will spark more interest in going solar and will pave the way towards adding storage to many projects."
Colorado is the 12th largest solar state in the U.S., with nearly 1,000 megawatts of cumulative solar capacity installed. The state's solar industry employs 6,789 workers, ranking it 9th among states for solar employment. In 2017 alone, Colorado added more than 780 solar jobs.
In Arkansas, A Little Rock-based cooperative has entered into a power purchase agreement (PPA) with Renewable Energy Systems Americas Inc. (RES) to purchase up to 100 MW ac of energy that will be produced by an 800-acre solar farm near Crossett, AR, in 2021.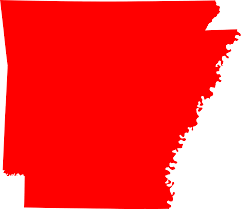 Arkansas Electric Cooperative Corp. (AECC), a generation and transmission co-op, provides wholesale power to the state's 17 electric distribution cooperatives that provide electricity to approximately 500,000 homes, farms and businesses in Arkansas and surrounding states.
"The addition of the 100 MW of solar capacity produced by the Crossett Solar Energy Farm will provide AECC with additional reasonably priced power that is ultimately delivered to the more than 1.2 million electric cooperative members in Arkansas," says Duane Highley, president and CEO of AECC. "AECC's generation fuel portfolio now includes more than 17 percent of hydropower, solar, wind and biomass generation, which supplements our traditional generation facilities."
RES developed Crossett Solar and will also construct the project. The facility, consisting of more than 362,000 solar panels, is expected to create as many as 175 jobs during the peak of construction, with up to three permanent jobs once construction is completed, says RES. Located in Ashley County, Crossett Solar is expected to begin construction in early 2021.
In Virginia, Microsoft Corp. announced on Wednesday the purchase of 315 MW of energy from Pleinmont I and II, two new solar projects in Virginia. This represents the single largest corporate purchase of solar energy ever in the United States.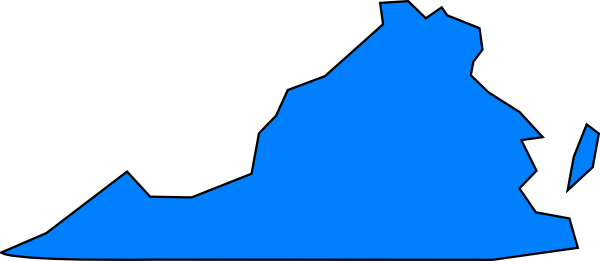 Microsoft says the move will help it make significant progress toward its goal of reaching 60 percent by early 2020. The Pleinmont projects are part of a larger 500-MW solar development, owned and operated by sPower, an AES and AIMCo company.
"Today, we're signing the largest corporate solar agreement in the United States, a 315-megawatt project in Virginia that will move us ahead of schedule in creating a cleaner cloud," said Brad Smith, Microsoft president. "This project means more than just gigawatts, because our commitment is broader than transforming our own operations; it's also about helping others access more renewable energy."
Once operational, Pleinmont I and II will consist of more than 750,000 solar panels spread across more than 2,000 acres, and produce approximately 715,000 MWh a year.
At 500 MW, the full project will be the largest solar project in Virginia and is equal to the entire amount of solar power currently produced in the commonwealth. It will also rank as the fifth largest solar project in the country. Microsoft has a sizeable presence in Virginia, both in terms of its physical presence in the form of datacenters and office buildings and its work to bring connectivity to all citizens in the form of broadband technology. This is the company's second solar power purchase in Virginia.
"Today's announcement demonstrates that Virginia is quickly becoming a global leader in the clean energy industry," said Governor Ralph Northam. "When companies like Microsoft invest in Virginia solar, they opt for clean and reliable energy as well as new jobs in the energy economy we are working hard to build. I am proud that Microsoft is expanding its commitment to solar energy in Virginia, and I look forward to building upon this victory for clean energy and the jobs that come with it."
Net-Zero Future at Cost Parity with Coal – In the Heart of Coal Country
A study from a subsidiary of power-industry giant Siemens found that, using relatively conservative assumptions for solar and wind costs, and without considering demand-side efforts, the Platte River Power Authority (PRPA) can deliver a net-zero carbon generation portfolio for a cost premium of only 8 percent over the lifetime of the planning horizon (2018-2050).
The findings are significant not only because the estimated (net present value) difference in cost is so small, but also because it indicates the actual cost premium may be even lower than 8 percent, says the Rocky Mountain Institute (RMI).
The Siemens study was conservative in its estimates of price declines for renewables over the coming years and was released before the shockingly low bids for wind and solar that another Colorado utility, Xcel, received in a Request for Proposals (RFP) were made public.
The median prices of the 350 renewables-only bids that Xcel received were lower than any seen in the United States before. In fact, the median bids Xcel got in 2017 were 26 percent lower for wind power and 10 percent lower for solar power than the costs the Siemens study assumes will prevail in 2030, after 13 more years of price declines.
The study was also conservative in that it didn't consider any energy efficiency or demand-response strategies in its net-zero carbon portfolio, even though Fort Collins Utilities is already winning awards for its efforts in those areas and plans to scale them up.
The RMI, which has long been working with Fort Collins, a community powered by PRPA, says the study's findings are also significant because the authority is a power generator in the heart of coal country, just to the south of Wyoming's vast Powder River Basin coal reserves.
Wyoming produced 41 percent of U.S coal in 2016, and the majority of U.S. coal production comes from the Mountain states, including Colorado. PRPA owns three coal-burning power plants that produce most of its power, and even (together with three other electric utilities) owns and operates its own coal mine next to two of its power plants.
The power that PRPA produces by burning coal is about as cheap as coal power can get, and its coal-fired facilities are among the highest-performing in the United States, RMI says.
At the initial urging of Fort Collins Utilities – one of the four Northern Colorado municipal electric cooperatives that own PRPA – and ultimately at the request of all of its members, PRPA embarked on the study. When Fort Collins began asking for the study, it took the latest step in meeting its remarkably ambitious climate action plan. Starting in 1999, Fort Collins has been leading climate and carbon efforts, first by setting greenhouse gas (GHG) reduction goals and offering clean energy to its customers.
Then, in 2008, it set bolder GHG goals and founded FortZED, a zero-energy district and proving ground for energy innovations jump-started by a $6.3 million grant from the Department of Energy and matched by similar funding from the community. RMI and others supported FortZED, and RMI has been working with the city ever since. Fort Collins has won several awards for energy innovation.
In 2008, the City of Fort Collins initially aimed for an 80-percent reduction in its greenhouse gas emissions by 2050. But with RMI's help, the city revised that goal to reach an 80-percent GHG reduction 20 years faster.
The decision came after Fort Collins worked with RMI to do a full analysis of its energy use in the buildings, transportation and electricity sectors that was modeled on the Reinventing Fire analysis. The goal of reaching an 80 percent GHG reduction is also 20 years faster than the Reinventing Fire vision for the U.S. economy, but is achievable for Fort Collins and its city-owned electric distribution utility, Fort Collins Utilities.
One of the biggest hurdles to achieving that vision, however, had long been the city's electric power supply, which comes from coal-heavy PRPA. With the study, that hurdle is down.
"The Siemens study that PRPA commissioned is a game changer because it is not the result of a cost decline for a single resource like wind or solar," RMI says. "News of dramatically lower prices for single renewable resources have become commonplace. Instead, the new net-zero carbon study results show a dramatically low cost for the total cost of delivered electricity, incorporating transmission costs and balancing charges to meet the same level of service provided by PRPA's current portfolio.
"It is proof that there are no hidden pitfalls that might somehow make cheap renewable resources inoperable in practice," RMI officials say. "And the fact that a net-zero path can achieve cost parity against coal in coal country shows that renewables can compete anywhere."
RMI says the median prices Xcel received from developers show that building new wind and solar generation sources is much cheaper than operating existing coal generation facilities – even wind-plus-storage came in below the cost of operating existing coal generation. The median price bid for wind power was $18.10/MWh, $6.51/MWh less than the study's assumed cost of wind power in 2030.
The median price bid for solar power was $29.50/MWh, $3.45/MWh less than the study's assumed 2030 cost.
RMI also points out that PRPA's net-zero carbon portfolio does use natural gas, rather than batteries, for balancing variable renewables, and then relies on exports of renewables to achieve net-zero carbon. But the institute also says that Xcel's recent wind-plus-storage bids, at a median price of $21/MWh, are lower than the assumed current price for wind alone in PRPA's study, suggesting that batteries are likely to edge out natural gas in the near term.
"By 2030, the costs of wind, solar, storage, and their combinations will no doubt drop further, but even if they were to stay level, the true cost of switching to net-zero carbon will be well below the 8-percent cost premium the study predicts," the RMI says.
Poll Shows Voters Across U.S. Ready For 100-Percent Clean Energy
In new state polling conducted by Greenberg Quinlan Rosner Research (GQR), Americans from five states across the country express strong support for generating 100 percent of electricity using clean, renewable energy like wind and solar.
The poll, released today by the Sierra Club, surveyed voters in five states: Colorado, Michigan, Ohio, Virginia and Pennsylvania.
According to the survey results, more than two-thirds of voters in each state surveyed support statewide goals of generating 100 percent of electricity by clean, renewable sources like wind and solar by 2030. Sixty-seven percent of Virginia voters, sixty-eight percent of Colorado voters, and roughly seven in ten voters in Pennsylvania, Ohio and Michigan support generating all of the electricity in their respective states with clean and renewable sources of energy.
"From the Colorado Rockies to the coast of Virginia, people across the United States are ready for 100 percent clean and renewable energy," said Jodie Van Horn, director of the Ready for 100 Campaign. "Communities already see the benefits of clean energy and are ready to switch to cleaner, more affordable power like wind and solar. That's why more than 50 cities nationwide have committed to 100 percent clean and renewable energy."
Sixty-one cities across the country have already committed to transition to 100-percent clean and renewable energy. Counties and states are increasingly exploring a 100 percent-clean energy transition, as well.
Other key findings from the polling include:
Most survey respondents are confident that their states can meet the goal of 100 percent clean energy by 2030. Fifty-six percent of Ohio voters, fifty-seven percent of Colorado voters, fifty-eight percent of Michigan voters, fifty-three percent of Pennsylvania voters, and fifty-five percent of Virginia voters say they believe this goal is realistic.
Over half of those surveyed in each of the five states say they would have a more favorable impression of an elected official who supports a goal of 100% clean energy.
Support for the goal of 100 percent clean energy also cuts across party lines. About two-thirds of both Republican women and ideologically liberal to moderate Republicans back this goal in Pennsylvania. Over 6 in 10 Republican and independent voters in Ohio
"State and local leaders across the country should take note: our most recent survey found that at least two-thirds of voters in every state we polled support transitioning to 100% renewable energy sources and a majority would feel more favorable towards a local official if they supported 100% renewable energy," said Elizabeth Sena, partner at Greenberg Quinlan Rosner Research.
To see the individual state memos, click HERE..
GQR conducted the survey among 500 registered voters in each of the five states surveyed between Dec. 12 and Dec. 17, using live interviewers. The poll has a margin of error of +/- 4.4% at the 95-percent confidence level.
Ethanol Groups Cite Role of Farmers in National Ag Day Statements
Ethanol groups shared their appreciation for the nation's farmers, issuing statements of support Tuesday in observation of National Agriculture Day, while using the occasion to underscore their arguments for protecting the federal Renewable Fuel Standard (RFS).
This year marked the 45th celebration of National Agriculture Day, which draws together producers, agricultural associations, corporations, universities, government agencies and countless others in events across the United States to acknowledge the benefits provided by American agriculture.
The day was marked by policy discussions, speeches and salutations at events in Washington, D.C., and in states across the country to recognize the role America's farmers and ranchers continue to play in meeting the food, feed, fiber and fuel demands of a growing world population.
Emily Skor, CEO of Growth Energy, an ethanol manufacturers trade group, said her organization was" pleased to join the chorus of voices thanking America's farmers for their contributions to our economy on National Agriculture Day.
"This day is also an opportunity to shine a light on the challenges facing America's hardworking farmers, who are struggling with plummeting commodity prices, incomes and land value," she said. "In many markets, the price of corn is now below the cost of production, forcing American farmers to sell their products at a loss and draining resources from rural communities."
She said there has never been a more important time to "reinforce rural America's role in producing clean energy," noting that biofuels "provide a vital growth market for America's vast agricultural output.
The RFS, Skor said. "has revitalized rural America, and Growth Energy is committed to ensuring this policy remains strong as we also work toward other pro-growth policies," including a "securing a fix to the outdated Reid Vapor Pressure restrictions" cited by EPA in banning the sale of E15 blends in most of the country during summer months. Ethanol advocates say the restrictions imposed under the Clean Air Act make no sense, given research – including studies from EPA itself – showing E15 poses no greater, if not less, risk to air quality than cocnvention E10 blend fuel.
Renewable Fuels Association CEO Bob Dinneen used his group's National Agriculture Day to highlight the role of farmers in his industry, asserting that Americans "cannot overstate the importance of American agriculture on this day or any other."
Yet, he notes, that while "much of the economy is doing well, farmers are struggling with chronically low commodity prices and rising input costs, yet still continue to provide food, feed and fuel to a growing world.
"Farmers are the backbone of this country and our industry," Dinneen said. "We are proud to stand side by side with American agriculture and the American farmer," which he said represents the "foundation for the renewable fuels industry, producing a robust sustainable feedstock used to create clean, green, homegrown biofuels. Our industry is proud to contribute to the success of rural communities."
He said ethanol production under the RFS has provided a $14.1-billion boost in value of the U.S. farm sector in 2015, or $6800 per American farm. Additionally, he notes, the biofuels industry supported nearly 360,000 jobs last year and displaced a substantial amount of imported crude oil, bringing high-paying jobs to rural communities across the nation.
"We look forward to continuing our work together to promote this important value-added market," Dinneen said.
______________________________________________________________
Editor's Note: We here at 25x'25 welcome companies and organizations with a major stake in the continued growth and development of renewable energy across America. We invite those interests to increase visibility and demonstrate a commitment to a clean and economically vibrant energy future by taking advantage of opportunities to sponsor The 25x'25 Weekly REsource, a highly acclaimed newsletter distributed to key state and federal policy makers, their staff and a wide range of stakeholder organizations. For sponsorship information, click HERE.
Upcoming Events

7th Annual Heating the Midwest Conference Set for May 1-3
"Heating the Midwest," an annual conversation about the role that biomass can and should play in providing space and industrial heating in the region, will be held this year at the Black Bear Resort, Carlton, MN, May 1-3.
"Heating the Midwest" brings together forestry, forest products manufacturing, agriculture, and energy professionals together to hear about the sector's recent successes and discuss how they might catalyze further growth in the sector.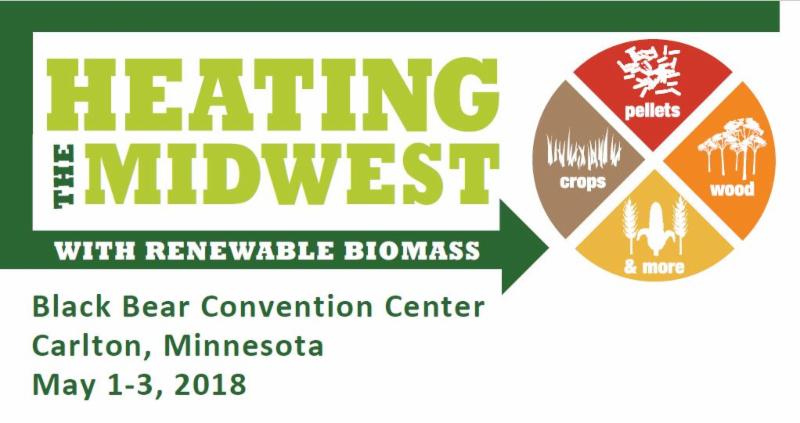 This year's conference agenda will focus on alliances and market growth strategies, asking how the current base of support for biomass thermal energy might be expanded to generate not only increased policy momentum, but also overall familiarity with its operational, economic and societal benefits.
The upper Midwest is rich in both agricultural and forest biomass streams, and both sectors generate significant economic activity across the region and the utilization. To ensure that the value of these resources is maintained, their utilization as a renewable thermal energy source must be both preserved and expanded. This year's conference agenda is shaping up to closely examine each.
Featured panel conversations include:
Message and Messenger: Rethinking How Biomass Thermal Takes Itself to Market
How Biomass Thermal Continues to Escape the Attention of Clean Energy Champions in the Upper Midwest
Roll Call: Ensuring that Everyone Who Benefits from a Strong Biomass Thermal Energy Industry is on the Team
The Perfect Fit: Examining Biomass Thermal Projects that Work in Spite of Challenging Market Conditions
Feast or Famine: Assessing the Current Inventory of Available Biomass Inventories in the Upper Midwest
The Effort to Push Biomass Heat into New Applications Underway in the Upper Midwest
For a detailed agenda, click HERE.
To register, click HERE.
For sponsorship information, click HERE.
For a conference flyer, click HERE.
Save the Date: 2018 Rural Energy Conference Oct. 22
Save the date, Oct. 22, for the American Council for an Energy Efficient Economy's (ACEEE) first-ever Rural Energy Conference. Small towns and rural communities across the United States face unique energy challenges because of their sparsely populated areas. They offer untapped potential for energy efficient technologies and programs.
The conference will be held at the Georgia Tech Global Learning Center in Atlanta, GA.
The one-day, multi-track conference, which will precede the two-day annual meeting of the Southeast Energy Efficiency Alliance, will discuss the role of energy efficiency and the energy burden of low-income customers in rural communities. Leaders from industry, utilities, cooperatives, nonprofits, academia, and government will explore how tailored efficiency programs can enable economic growth and social equity in rural and small-town America.
Small towns and rural countryside make up three fourths of the land area in the United States and are home to 14 percent of the total U.S. population. Rural America, defined as areas with a population of less than 50,000, is also a way of life with a proud and independent culture all its own. Just as rural and small-town America's lifestyle is unique to its geography, so too are its energy, economic and societal challenges.
Likely participants include rural utilities (including IOUs, Co-ops and Munis) staff; technology providers and program implementers; federal and state agricultural, energy and economic development personnel; energy efficiency, rural and low-income NGOs and foundations; and federal, state and local policymakers.
Visit the conference web page for more information, including registration rates and accommodations, and contact conference organizers with any questions or to learn about sponsorship opportunities.
Other events of interest to 25x'25 partners and other renewable energy stakeholders can be found by clicking here.