The continuing drama taking place in Washington this week over the Renewable Fuel Standard (RFS) underscores a basic truth in the energy world: Certainty of policy generates growth and benefits consumers. After more than four months, the nomination of former Iowa Agriculture Secretary Bill Northey to a key USDA undersecretary position was finally released Tuesday and then was immediately sent to the Senate floor where it was rapidly approved by a voice vote. Sen. Ted Cruz (R-TX) was using the procedural hold on Northey's nomination in an effort to force revisions that would weaken the RFS, a policy program adopted by a widely bipartisan vote of Congress in 2007. To date, no changes have been made to the RFS. In fact, paramount among the sentiments that are emerging after months of debate is the certainty of a biofuel policy that has served as a strong driver for the rural economy, created new markets for farmers, generated new jobs in rural America, given consumers more fuel choices, and improved national security and our nation's air quality. Of course, not all policies that have pushed this country towards a clean energy future are free from potential disruption. Still, a wide range of renewable energy resources continue to be put in play by interests that recognize the long-term, economic advantages they hold over their fossil-fuel counterparts. A good example of that growing faith in clean energy is a new survey of North American utility executives undertaken by the trade publication, Utility Drive. It shows that while utilities are wary of the administration's energy policy reform agendas, they remain unmoved in their commitment to a cleaner energy future and overwhelmingly dedicated to moving to a lower-carbon, more distributed electricity system.
News of Note
Ethanol Industry Remains Strongly Opposed to RIN Price Cap
Ethanol interests left a meeting with oil refinery representatives at the White House Thursday undeterred from their position that a cap on prices for credits issued under the Renewable Fuel Standard (RFS) would cause severe harm to the biofuels sector.
A meeting Tuesday called by President Trump with Sens. Ted Cruz (R-TX) and Pat Toomey (R-PA), who represent states with a large oil refinery sector, and Sen. Chuck Grassley and Joni Ernst, Republicans from Iowa, the nation's largest ethanol producing state, failed to come to any resolution of complaints from refineries that the cost of Renewable Identification Numbers (RINs) are causing them economic harm.
Thursday's meeting, which, like Tuesday's session, also included EPA Administrator Scott Pruitt and USDA Secretary Sonny Perdue, also failed to reach any conclusions. However, Trump reportedly ended the session insisting an agreement can be reached and will reportedly stage another meeting at the White House next week.
Cruz and others have called for a two-year price cap on RINs, which certify a refiner's compliance with the RFS. Refiners who meet their biofuel-blending obligations can sell any excess RINs they hold to others who need them to meet the RFS requirements.
Ethanol groups say capping the price of RINs would defeat the purpose of the RFS to encourage the production and use of biofuels, and have, instead, called for the government to expand of ethanol availability by lifting a Clean Air Act-based ban on the sale of E15 (15-percent ethanol) blends in most of the country during summer months. The industry says EPA tests show E15 poses no more, if not less, a threat to air quality than conventional E10, which is sold year-round.
Trump has reportedly said he believes both expanded ethanol sales and an RIN price cap are viable means to an end to the conflict.
Following Thursday's White House meeting, Renewable Fuels Association (RFA) President and CEO Bob Dinneen remained adamant in his group's rejection of an RIN price cap.
"We continue to believe the appropriate response to unfounded concerns about [RIN] prices is to expand ethanol use by providing [vapor pressure] parity, allowing E15 and higher blends to be sold year-round," Dinneen said. "We look forward to continued discussions with the White House and welcome additional opportunities to explain why Sen. Ted Cruz' notion to cap the price of RINs would be disastrous for the ethanol industry, farm economy and American consumers."
To reinforce Dinneen's point about an RIN price cap, the RFA earlier this week released an analysis from University of Illinois economist Scott Irwin showing that a 10-cent cap on RIN prices, as proposed by Cruz, would be "catastrophic" for the RFS.
The analysis says such a price cap would serve as the mortar in the oil industry's attempt to rebuild the "blend wall" by removing all incentives for blending E15 and E85.
Conventional ethanol credits soared to more than $1 each in October last year, before settling below 70 cents.
Meanwhile, the analysis finds that if ethanol usage could be pushed up just a few hundred million gallons, conventional biofuel RIN prices would naturally fall to just a few cents. Irwin says waiving the vapor pressure restriction on E15 "might just do the trick."
Kevin Skunes, president of the National Corn Growers Association (NCGA), said that for his group's membership, "the question for the ongoing White House discussions is simple – what is the problem you are trying to solve?"
Skunes cites EPA's own findings that "refiners don't have a problem.," noting the agency reported in November that refiners are able to recover the cost of RINs through the prices they receive for refined products. He said RIN values are not causing economic harm to refiners.
Skunes remarks are in contrast to contentions from Cruz, Toomey and smaller refiners that RIN prices must be capped. Last week, Cruz went to Pennsylvania and held a campaign-like rally outside of Philadelphia Energy Solutions (PES), the largest refinery on the East Coast, which has declared bankruptcy, citing the high cost of the credits.
But ethanol leaders say PES just failed earlier this decade to add more ethanol blending equipment, even when it knew more of the biofuel would be required for blending. And Reuters news service reported last week that PES' majority owners were taking $300 million quarterly payments from the refinery over the past two years for a rail terminal the equity firm also owns that was built to deliver oil to the facility. The payments are being demanded, even though the terminal is delivering little oil to PES.
Skunes said that for growers, "ethanol blending equals corn demand. Farmers care about RIN values, not because we want them to be high, but because we want the RIN market mechanism to work freely to incentivize blending. Increased blending will, in turn, lower RIN values, exactly the way the RFS is intended to work.
"Government manipulation of the RIN market, on the other hand, disrupts the incentive to blend," he said.
The NCGA head also cited the need to increase ethanol availability by providing regulatory parity for E15 and higher blends, which he called "the best policy answer for refiners' concerns."
"Allowing the RIN market to operate freely with year-round sales of E15 would increase the production and consumption of renewable fuels, increase the supply of RINs available for compliance and lower RIN values," Skunes said. "Increased use of biofuels is already moving us in this direction, and increased use of E15 and higher blends will get us there faster."
Also joining the meeting Thursday were representatives of the American Coalition for Ethanol and Growth Energy, the latter an ethanol manufacturers trade group.
One bright spot for agriculture this week came Tuesday when Cruz ended a four-month hold on the nomination of former Iowa Agriculture Secretary Bill Northey to a key USDA undersecretary position. Cruz, a longtime opponent of the RFS, placed the technical hold in late October to force what he hoped would be changes to the standard. Northey's nomination was released and confirmed by a Senate voice vote Tuesday just as the first meeting at the White House got underway.
Dinneen said that in his 30 years advocating for ethanol," I have met and worked with hundreds of state [agriculture] secretaries. I can tell you without question or hyperbole that Bill has been the hardest working, most knowledgeable, and most committed to farmers of anyone I have ever known. He will now bring that passion and expertise to farmers all across the country."
Farm, Commodity Group Leaders Call on Trump to Reject Actions Weakening the RFS
The heads of six of the nation's leading farm and commodity groups wrote President Trump this week, telling him any action that seeks to weaken the Renewable Fuel Standard (RFS) "for the benefit of a handful of refiners will, by extension, be borne on the backs of our farmers."
The letter preceded a pair of meetings at the White House, the first on Tuesday when Trump met with senators from state with either a major ethanol industry or a refinery sector, and another Thursday with representatives of those sectors, both aimed at addressing claims from refiners that Renewable Identification Numbers (RINs) issued to certify compliance with the RFS are overpriced and causing financial burdens.
Ethanol advocates contend most refiners continue to do well and that those who say RINs cost too much are, in fact, plagued by old ways of doing business. Ethanol producers and their rural American supporters are arguing that putting a price cap on RINs would undercut the purpose of the RFS – to promote biofuel production.
The president has reportedly insisted that both options – regulated RIN price caps an expanding the availability E15in the market – be on the table for consideration.
"While millions of Americans are benefitting from a growing economy and from your tax reforms, times are tough in rural America," the president was told in the letter from the farm groups.
The letter was sign by the heads of the National Corn Growers Association (NCGA), American Soybean Association (ASA), National Association of Wheat Growers (NAWG), National Sorghum Producers (NSP), American Farm Bureau Federation (AFBF) and National Farmers Union (NFU).
The farm leaders cite USDA projections showing 2018 net farm income will decline by $4.3 billion this year, a 6.7-percent reduction from 2017 levels. If borne out, the forecast for this year represents the lowest net farm income, in nominal dollars, since 2006 and is a 50-percent decline in net farm income since 2013.
"The heart of America is being left behind when it comes to economic growth and opportunity," the farm leaders say.
"For the past ten years, the [RFS] has been a strong engine driving the rural economy," the letter says, contending the standard creates new markets for farmers, creates new jobs in rural America, gives consumers more fuel choices and improves the nation's air quality.
"By any measure, the RFS has been successful not only for agriculture, but for our nation," the farm leaders write. "This growth has slowed, however, in the face of past government policies and oil industry opposition."
They say that while farmers struggle with declining farm income and a poor agricultural economy, "most oil refiners are experiencing a boom…reporting surging profits and significant gains from recent tax reforms."
They say the recent, high-profile bankruptcy claims of an East Coast refiner, Philadelphia Energy Solutions, "are not reflective of the state of the refining industry, but rather the hallmark of poor business decisions and a willingness to put investor returns before refinery jobs."
Despite the claims of adverse impacts from RIN costs, EPA concluded in a report released last November that RIN values are not causing economic harm to refiners.
"The failings of one company should not be used as an excuse for undermining a law that serves hundreds of ethanol and biodiesel plants, tens of thousands of renewable fuel plant workers, and millions of farmers who rely upon the strong market demand created by the RFS," the letter says.
The farm leaders called on the president to reject "proposals that would undermine the purpose and intent of the RFS, noting there are other options to address refiners' concerns that do not undercut the RFS, including freeing E15 from the Clean-Air-based regulatory waiver ban on the year-round sale of higher blended biofuels. Greater E15 production will generate more ethanol RINs, ultimately lowering to cost of the RINs".
The letter, which was copied to EPA Administrator Scott Pruitt, Agriculture Secretary Sonny Perdue and Energy Secretary Rick Perry, was signed by NCGA President Kevin Skunes, ASA President John Heisdorffer, NAWG President Gordon Stoner, NSP Chairman Don Bloss, AFBF President Zippy Duvall, and NFU President Roger Johnson.
SEU 2018 Survey: Utilities Shaken, Not Moved, by Trump Policies
A new survey of North American utility executives shows them wary of President Trump's energy policies, but unmoved in their commitment to a cleaner energy future.
Utility Dive's 2018 State of the Electric Utility Survey, released Tuesday, reveals a sector still overwhelmingly committed to moving to a lower-carbon, more distributed electricity system.
But the trade publication says it also shows that professionals are increasingly concerned with policy and market uncertainty following the first year of the Trump administration.
The survey of more than 600 U.S. and Canadian electric utility professionals, conducted in December 2017, shows utilities across the continent expect to install more solar, wind, distributed resources and natural gas in the next decade, and modernize their grids to accommodate them.
However, sector professionals also named regulatory uncertainty as the top issue associated with their changing fuel mix – a concern that barely registered before the Trump era.
The survey also shows that electric utilities are largely opposed to key administration energy priorities, including rolling back carbon regulations and altering wholesale power markets to benefit coal and nuclear plants.
Utility expectations for the power mix have not changed dramatically in the five years that Utility Dive has conducted sector surveys. Again in 2018, utilities expect to add more solar, wind and natural gas resources, while nuclear stagnates and coal declines.
But in 2018, utilities also appear more bullish about the growth of distributed energy resources and energy storage than in the past. Respondents expressed the second-highest level of confidence in the growth of distributed generation resources, putting it right behind utility-scale solar, with the third-highest level in grid-scale storage:
Utility-scale solar: 92 percent
Distributed generation & storage: 90 percent
Grid-scale energy storage: 85 percent
Utility-scale wind: 77 percent
Natural gas: 55 percent
The most popular resources received support from all around the continent. More than 80 percent of respondents from each region, for instance, expect moderate or significant increases in utility-scale solar.
Much the same is true for distributed generation and grid-scale energy storage. Those resources were not addressed in this section in past surveys, but their inclusion this year shows that utilities are more bullish on their growth than a variety of other resources.
The optimistic outlook for renewables and DERs contrasts with an increasingly tepid view of natural gas generation.
In 2016, 72 percent of utility professionals said they expect moderate or significant growth in gas, dropping to 64 percent last year. In 2018, the number is down to 55 percent, and respondents from the West Coast – home to ambitious carbon goals – are more likely to expect a decrease in gas generation than an increase.
Expectations for growth of gas and renewables contrast those for coal. As in past years, utilities all across the nation indicate they expect to continue retiring coal-fired generation, and virtually no one expects to add more coal capacity to their systems in the next decade.
Utilities plan out their power mix changes decades in advance, so it's not surprising to see expectations for generation sourcing change little over five years of surveying. However, recent findings indicate they may be increasingly uncomfortable with the policy and market turmoil evolving alongside those plans.
Electricity from Renewables Increased By 13.2 percent in 2017: EIA Data
Electricity generated by renewable energy sources – including biomass, geothermal, hydropower, solar and wind – was 13.2 percent higher in 2017 than in 2016, according to an analysis by the SUN DAY Campaign of data in the latest issue of the Energy Information Administration's (EIA) "Electric Power Monthly."
Using data collected through Dec. 31 of last year, the totals exceed an earlier forecast from EIA, a projection shortfall that SUN DAY says "has become an annual tradition."
Moreover, the production by each renewable energy source – as well as its share of the total energy mix – increased: solar (utility-scale and small-scale) was up by 40.5 percent, hydropower by 12 percent, wind by 12 percent, biomass by 2.1 percent, and geothermal by 0.9 percent.
Combined, renewables accounted for 17.6 percent of total electrical generation in 2017, compared to 15.3 percent in 2016.
Wind topped 6 percent of total electrical generation (6.3 percent) versus 5.5 percent a year earlier, while solar reached almost 2 percent compared to 1.3 percent in 2016. Solar has now moved into third place among renewables, ahead of biomass and geothermal. Taken together, non-hydro renewables (including distributed solar) grew by 14.1 percent and topped 10 percent of U.S. electrical generation in 2017 (10.2 percent) compared to 8.8 percent in 2016.
In contrast, the electrical output by coal, natural gas, oil and nuclear power all declined. Oil (petroleum liquids) was down 3.3 percent, natural gas (including "other gas") by 7.5 percent, coal by 2.5 percent, and nuclear power by 0.1 percent.
The actual electrical generation by renewable sources significantly outpaced EIA's earlier forecasts. In its "Short-Term Energy Outlook" (STEO) issued less than a year ago – on March 7, 2017 – EIA forecast electrical generation by renewables to increase by 8.1 percent in 2017 compared to 2016, 5.1 percent below the actual share.
The agency also predicted wind and hydropower to grow by 6.6 percent and 5.8 percent respectively, when both actually grew by more than 12 percent). EIA anticipated utility-scale solar to expand by 36.0 percent, when it actually grew nearly 47 percent. Thea agency foresaw no growth for either biomass or geothermal, though both posted modest gains.
Going back two years to EIA's "Short-Term Energy Outlook" (STEO)issued on March 9, 2016, the agency then said renewably-generated electricity would grow by only 6.6 percent from 2016 to 2017, or about half the actual growth rate recorded. The agency anticipated wind providing 5.6 percent of total electrical output in 2017, compared to an actual: 6.3 percent, and solar reaching just 1.1 percent, when it grew to 1.9 percent).
On the other hand, SUN DAY says EIA's March 2017 STEO proved unduly optimistic about fossil fuels, forecasting a 1.6 percent increase in coal-generated electricity, which actually declined by 2.5 percent. Similarly, electricity generated from petroleum liquids was forecast to grow by 3.1 percent, but actually fell by 3.3 percent.
EIA did foresee a decline in natural gas (inc. "other gas") electrical generation but its prediction of a 6.7 percent decrease was surpassed by the actual drop-off of 7.5 percent.
Only for nuclear power was EIA close to the mark – forecasting a decrease of 0.1 percent which roughly matched the actual decline.
"Notwithstanding the Trump Administration's war on clean energy in the form of solar tariffs, renewable energy budget cut-backs, and expanded subsidies for fossil fuels and nuclear power, solar, wind, and the other renewables continue their rapid expansion," observed Ken Bossong, executive director of the SUN DAY Campaign. "And it would be especially helpful if EIA took note of the actual growth rates for renewable energy technologies in recent years and reflected them in their future analyses and forecasts."
Brattle Study: FERC Order Sets Course for 50,000 MW U.S. Storage Market
Economists with The Brattle Group, a global consulting firm, say the recent Federal Energy Regulatory Commission (FERC) ruling removing market barriers for power storage could push the sector to grow to 50,000 megawatts (MW) over the next decade,
In the study released last week, Brattle examines the current state and potential future growth of the U.S. market for electricity storage and affirmed the sector's growth over the next 10 years if storage costs continue to decline and state regulatory policies build on the recently-issued FERC Order 841 to remove barriers that prevent storage resources from realizing multiple value streams.
The Brattle study estimates that at least half of the total value that storage can provide would be achievable in wholesale electricity markets, with the remainder accruing at the transmission and distribution (T&D) and customer level.
FERC's order is an important step in unlocking the value in wholesale energy, ancillary services, and capacity markets, the study shows. However, to fully realize the value of electricity storage, including benefits related to reduced T&D costs and reduced customer outages, the FERC wholesale market reforms will have to be matched with similar efforts at the state regulatory level.
The Brattle study shows that combining the FERC policy with state-level initiatives that enable storage to capture all available value streams will likely increase its market potential by three to five times compared to a future that limits storage to capturing only wholesale market benefits.
Despite the potential benefits, the authors note that storage still faces economic, regulatory, and market barriers that limit its market potential.
The Brattle study points out that several important questions still need to be addressed to facilitate the best use of storage on the power system, including:
How much further will costs decrease?
How do we operate storage resources to provide environmental value?
To what extent can storage reduce the inefficiencies of cycling traditional generating plants?
How can storage provide value to retail customers while simultaneously participating in wholesale power markets and avoiding double counting of the same benefits?
What is the best blend of competitive and regulated storage applications?
How should storage be considered in state and utility resource planning efforts?
The answers to these questions will differ across regional markets and states, and answering them will require significant regulatory processes, similar to those currently underway in California and New York, the authors say.
"There are important, but narrow, applications in which storage is already cost effective today," stated Judy Chang, a Brattle principal and co-author of the study. "We are not quite there yet, but as costs decline further, storage will be transformative for the power industry.
"Across various jurisdictions, project developers, utilities and policymakers are engaging in regulatory processes to address the puzzle of how to best integrate storage resources where they can effectively and efficiently improve the functions of the power grid," she said.
The study, "Getting to 50 GW? The Role of FERC Order 841, RTOs, States, and Utilities in Unlocking Storage's Potential," is authored by Brattle Principals Chang and Johannes Pfeifenberger, Senior Associate Pablo Ruiz, Associate Roger Lueken, and Policy & Marketing Associate Heidi Bishop. It is available for download by clicking HERE.
More Than 100 Global Cities Get Majority of Electricity from Renewables
Cities are increasingly reporting that they are powered by renewable electricity, according to an analysis published this week by CDP (formerly the Carbon Disclosure Project).
The global, environmental impact non-profit group holds information from more that 570 of the world's cities and shows in excess of 100 now getting at least 70 percent of their electricity from renewable sources such as solar, wind, hydro and geothermal.
The list includes large cities such as Auckland, New Zealand; Nairobi, Kenya; Oslo, Norway; Seattle, WA; and Vancouver, Canada. This year's list is more than double the 40 cities reporting they were powered by at least 70-percent clean energy in 2015.
CDP's analysis comes on the same day the UK100 network of local government leaders announced that more than 80 UK towns and cities have committed to 100 percent clean energy by 2050, including Manchester, Birmingham, Newcastle, Glasgow and 16 London boroughs.
According to the World Economic Forum, unsubsidized renewables were the cheapest source of electricity in 30 countries in 2017, with renewables predicted to be consistently more cost effective than fossil fuels globally by 2020.
The new data has been released ahead of the Intergovernmental Panel on Climate Change (IPCC) conference in Edmonton, Canada, next week, when city government and science leaders will meet on the role of cities in tackling climate change.
Cities named by CDP as already powered by 100 percent renewable electricity include:
Burlington, USA: Vermont's largest city now obtains 100 percent of its electricity from wind, solar, hydro, and biomass. The city has its own utility and citywide grid. In September 2014 the local community approved the city's purchase of its 'Winooski One' Hydroelectric Facility.
Reykjavik, Iceland: sources all electricity from hydropower and geothermal, and is now working to make all cars and public transit fossil-free by 2040. Iceland has almost entirely transitioned to clean energy for power and household heating.
Basel, Switzerland: is 100 percent renewable powered by its own energy supply company. Most electricity comes from hydropower and 10 percent from wind. Advocating clear political vision and will, in May 2017 Switzerland voted to phase out nuclear power in favour of renewable energy.
CDP's 2017 data highlights how cities are stepping up action on climate change with a sharp rise in environmental reporting, emissions reduction targets and climate action plans since 2015, following the ground-breaking Paris Agreement to limit global warming to below 2 degrees.
There is a growing momentum of the renewable energy cities movement, with cities around the world now aiming to switch from fossil fuels to 100 percent renewable energy by 2050.
In the United States, 58 cities and towns have now committed to transition to 100 percent clean, renewable energy, including big cities like Atlanta, GA, and San Diego, CA.
Earlier this month, Denton, TX, and St. Louis Park, MN, became the latest communities to establish 100-percent renewable energy targets. In addition to the recent pledges, CDP data shows a further 23 global cities targeting 100-percent renewable energy.
Much of the drive behind city climate action and reporting comes from the 7,000-plus mayors signed up to The Global Covenant of Mayors for Climate and Energy, which pledges to act on climate change.
"Cities are responsible for 70 percent of energy-related CO2 emissions and there is immense potential for them to lead on building a sustainable economy," said CDP Director of Cities Kyra Appleby. "Reassuringly, our data shows much commitment and ambition. Cities not only want to shift to renewable energy but, most importantly – they can.
"We urge all cities to disclose to us, work together to meet the goals of the Paris Agreement and prioritize the development of ambitious renewable energy procurement strategies," she said. "The time to act is now."
Showing a diverse mix of energy sources, 275 cities are now reporting the use of hydropower, with 189 generating electricity from wind and 184 using solar photovoltaics. An additional 164 use biomass and 65 geothermal.
"Burlington, VT, is proud to have been the first city in the United States to source 100 percent of our power from renewable generation," said Mayor Miro Weinberger. "Through our diverse mix of biomass, hydro, wind and solar, we have seen first-hand that renewable energy boosts our local economy and creates a healthier place to work, live, and raise a family. We encourage other cities around the globe to follow our innovative path as we all work toward a more sustainable energy future."
CDP reports that cities are currently instigating renewable energy developments valued at $2.3 billion, across nearly 150 projects. The expenditures form part of a wider shift by cities to develop 1,000 clean infrastructure projects, such as electric transport and energy efficiency, worth more than $52 billion.
New Report Highlights Solar Data and Trends Throughout the Southeast
As solar energy development continues to expand in the Southeast, increasing almost 30-fold over the last five years, the growth patterns remain varied depending on specific location, according to an annual report on the region released this week.
Solar in the Southeast 2017, released by the Southern Alliance for Clean Energy (SACE), a non-profit advocacy group, highlights solar data and trends throughout the region, including Alabama, Georgia, Florida, Mississippi, North Carolina, South Carolina and Tennessee.
Using the metric "watts per customer," which looks at the amount of installed solar relative to the total number of customers served, SACE offers what the group says is a unique analysis, with detailed information at the regional, state, and utility level.
"The watts-per-customer metric provides an unbiased standard by which utilities and states can be compared and contrasted," SACE said in a press release.
Duke Energy Progress, Duke Energy Carolinas and Georgia Power are the region's current solar leaders based on the 2017 watts per customer ranking.
Looking forward, the report calls out seven utilities with the highest forecasted solar growth by 2021. Duke Energy Progress and Georgia Power both make this list, as well, along with South Carolina Electric and Gas, Tampa Electric, Duke Energy Florida, Jacksonville Electric Authority and the City of Tallahassee. These utilities each serve more than 100,000 customers and are noted in the report as "SunRisers," due to their ambitious levels of planned solar growth.
In contrast to the "Sunrisers", the report also identifies three major utility systems – Tennessee Valley Authority (TVA), Santee Cooper and Seminole Electric Cooperative – as "SunBlockers," who steadfastly stick with what the group says are "outdated plans for low levels of solar development over the next four years." SACE cites as an example, "the monopolistic behavior of TVA," which "is restricting solar choice across the Tennessee Valley."
Leading states like North Carolina, South Carolina and Georgia have enacted strong policies that foster and encourage renewable energy growth.
On the other hand, utilities in other Southeastern states – particularly Tennessee, Alabama and Mississippi – continue to operate in a public policy vacuum, SACE says.
"The slow pace of solar growth in these states, and the outdated thinking by utilities, leaves them with solar projections considerably below the regional average through 2021," the group says.
State highlights include:
North Carolina has enjoyed a favorable policy environment and currently has the most solar photovoltaic (PV) capacity in the Southeast at 3 gigawatts (GW) and second-most in the United States. Duke Energy Progress and Duke Energy Carolinas combined to contribute 83 percent of North Carolina's solar in 2017. In particular, Duke Energy Progress will more than double their watts-per-customer ratio by 2021. North Carolina's recent energy law (HB 589) is contributing to that continued growth.
Florida utilities are on a path to 4 gigawatts (GW) by 2021 due to major announcements of utility-scale solar development in 2017 from Florida Power & Light, Duke Energy Florida, Tampa Electric Company, and JEA. Florida has been a strong regional leader in residential solar for the past 5 years and has seen the rooftop market further accelerate following two ballot initiatives in 2016. However, this rooftop (distributed generation) market is vulnerable in the Sunshine State as some utilities begin to revise their "net metering" approach. For example, JEA will compensate fuel-cost only for new solar installations after April 2018.
In Tennessee, the Tennessee Valley Authority was an early regional leader in small-scale, distributed solar. Recently, however, TVA has failed to respond to customer demand for solar, and their current Integrated Resource Plan (IRP), which calls for between 150 and 800 megawatts (MW) of large-scale solar by 2023, represents a very low solar target for a utility of TVA's scale. Forecast at just 125 watts-per-customer by 2021, TVA's commitment to solar is well below the forecasted Southeast average of 523 watts-per-customer. Despite being the second largest utility in the Southeast and serving 16 percent of customer accounts, TVA represented just six percent of total solar capacity in the Southeast in 2017.
"This analysis demonstrates the enormous potential that remains in the Southeast for increased solar development while also shining a light on those utilities who are poised to fall behind in the coming years," said SACE Executive Director Stephen Smith. "Using the unbiased watts-per-customer metric, we are able to see which states and utilities are on track to continue bringing affordable solar to their customers, and which will need a serious course correction to avoid being in last place. It is our hope that this data will be used to make informed planning decisions by utilities and regulators across the board."
ICC-SWCC Applauds Reinstatement of ITC for Small Wind Turbines
Despite complaints from a number of renewable energy technology advocates that they were shortchanged by the legislation extending tax credits, one group is signaling its gratitude that had its benefit prolonged through 2022.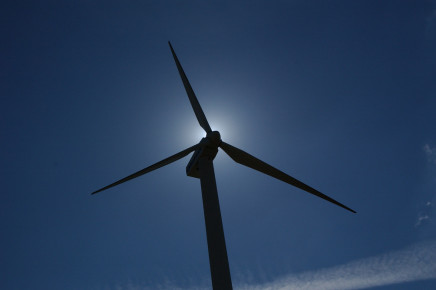 The Small Wind Certification Council (ICC-SWCC) this week applauded the reinstatement of the federal Investment Tax Credit (ITC) for small wind turbines in the Bipartisan Budget Act of 2018, passed by the U.S. Congress and signed by the President last month.
The 30-percent tax credit applies to the costs of equipment and installation for small wind turbines below 100 kilowatts (kW) and encourages individuals and businesses to install renewable energy technologies.
ICC-SWCC, part of the Solar Rating and Certification Corporation (ICC-SRCC), is a nationally recognized, accredited organization that provides the certifications required to claim the federal tax credit. The ITC for small wind turbines lapsed in 2016 and left the small wind industry struggling to compete with other renewable energy technologies that received federal incentives.
The 2018 budget legislation restores the tax credit for small wind turbines through 2022 and extends the credit retroactively to residential and commercial projects installed in 2017.
"We are excited to see the extension of the ITC as it will greatly benefit the companies who create these innovative, energy-efficient technologies and the consumers who purchase them," said ICC-SRCC Director Shawn Martin. "We stand with our partners and clients in the distributed wind industry in supporting legislation that makes renewable energy products affordable and accessible to individuals and businesses across the nation."
"The last few years have been difficult due to cheap solar imports and unbalanced federal tax policy," said Mike Bergey, CEO of Bergey Windpower in Norman, OK, a small wind turbine manufacturer and ICC-SWCC client. "A fix to the federal tax credit issue is very timely for us. Our new 15 kW turbine is currently undergoing certification through the Small Wind Certification Council."
"With long term federal policies on parity with solar, the U.S. distributed wind industry can finally refocus its efforts on cost reduction, technology improvement and broad market adoption. This will surely lead to thousands of new American jobs and much needed rural economic development throughout the country," said Russell Tencer, board president of the Distributed Wind Energy Association, an ICC-SWCC partner.
However, a blender's credit for biodiesel and credits for a number of other "orphaned" technologies – so called because there were omitted from late 2015 legislation that granted long-term extensions for tax breaks for big wind project and most solar development – were given only a retroactive, one-year extension, through 2017.
Said by advocates to have been short-changed by the brief extension are reliable baseload power sources like biomass, geothermal, municipal solid waste and qualified hydropower facilities. Others renewed only through last year include marine and hydrokinetic facilities.
Reflecting on the abbreviated extensions, American Council on Renewable Energy's (ACORE) President and CEO Greg Wetstone said the nation still has "a long way to go before our tax code reflects a level playing field for renewable energy." He said in a statement that "renewable credits are phasing-down and out even as a panoply of century-old fossil fuel incentives remain enshrined in permanent law."
House Ways and Means Committee members say they will hold hearings and call on interests representing the technologies that did not get longer-term credit extensions to justify their requests for a further extension of their tax credits.
U of I Gets $10.6 Million DOE Grant to Produce More Biodiesel, Biojet Fuel
The University of Illinois has been awarded a $10.6-million, five-year grant from DOE to transform two of the most productive crops in America into sustainable sources of biodiesel and biojet fuel.
The new research project – Renewable Oil Generated with Ultra-productive Energycane, or ROGUE – kicked off over the weekend with a team meeting held in conjunction with the 2018 Genomic Sciences Program Annual Principal Investigator (PI) Meeting in Tysons, VA.
"The U.S. continues to enjoy cheap, abundant energy, but more than 80 percent of which is derived from natural gas, coal and petroleum," said ROGUE Director Stephen Long, an Ikenberry Endowed Chair at Illinois. "Heavy, diesel-powered semitrailers and the aviation industry desire other options, but electric batteries are not feasible, and current biofuel crops cannot meet demands for biodiesel and biojet fuel."
ROGUE will engineer energycane, a bioenergy crop derived from sugarcane, and Miscanthus to produce the oil that is used to create biodiesel and biojet fuel. The work is guided by computer models, which project that these crops can achieve 20-percent oil content in the plant – a dramatic increase from natural levels of less than a tenth of one percent.
"If fully successful, these crops could produce as much as 15 times more biodiesel per unit of land compared to soybeans, a food crop that currently produces half of our nation's biodiesel," said Long, who leads the project's efforts at the Carl R. Woese Institute for Genomic Biology.
Previous work, funded by the DOE Advanced Research Projects Agency-Energy (ARPA-E), achieved 8 percent oil accumulation. Now, ROGUE will further increase oil production and target oil accumulation in the stem where it can be accessed more easily with ROGUE's patented extraction technologies.
"Redirecting these plants to produce oil rather than sugar will enable us to make full use of these productive crops for biodiesel and biojet fuel production," Li-Qing Chen, an assistant professor of plant biology at Illinois.
Researchers say ROGUE will also improve the efficiency that these crops can turn the sun's energy into plant energy to fuel their biological oil production. Improving the crops' photosynthetic efficiency will ensure that the production of energy-dense oil will not lower yields or suppress plant defenses. Improving photosynthetic efficiency will also help the plant conserve limited resources such as water and nitrogen, particularly under stress.
"Photosynthesis is the process ultimately underlying the production of all our food and much of our fiber and increasing amounts of our fuels," said Don Ort, Robert Emerson Professor in Plant Biology and Crop Sciences, who will co-lead the project's photosynthetic work with Long. "By improving this process, we can fortify these crops to create a more efficient, productive, and sustainable source of bioenergy."
ROGUE will translate its bioenergy and sustainability discoveries into energycane and Miscanthus using synthetic biology, which applies engineering principles to optimize and speed up the design of biological systems. The project will also develop energycane to be more cold-tolerant to expand its growing region and extend its growing season.
"Our crop technologies could thrive on 235 million acres, turning untold underutilized, marginal acreage into sustainable sources of bio-oil," Long said. "What's more, we have the existing infrastructure in place to immediately grow, harvest, and process their bio-oil using existing sugarcane mills. These oils can be processed into biofuels with existing technologies and sold through existing marketplaces."
ROGUE will ensure the efficacy of its crop technologies through techno-economic analyses and replicated field trials. Energycane will be evaluated at Florida and Mississippi, and Miscanthus will be tested at Illinois. In tandem, the project will continue to perfect and evaluate its patented method to separate oil from biomass and its processing technologies.
"According to our models, ROGUE crops will be much more productive and profitable per acre than corn or soybeans," said Vijay Singh, director of the Integrated Bioprocessing Research Laboratory, who will lead the project's techno-economic analyses and processing technologies.
ROGUE is a collaboration among researchers from Illinois as well as Brookhaven National Lab, the University of Florida, and Mississippi State University, with support from DOE's Office of Biological and Environmental Research.
______________________________________________________________
Editor's Note: We here at 25x'25 welcome companies and organizations with a major stake in the continued growth and development of renewable energy across America. We invite those interests to increase visibility and demonstrate a commitment to a clean and economically vibrant energy future by taking advantage of opportunities to sponsor The 25x'25 Weekly REsource, a highly acclaimed newsletter distributed to key state and federal policy makers, their staff and a wide range of stakeholder organizations. For sponsorship information, click HERE.
Upcoming Events

ACORE Sets Renewable Energy Forum for March 14
The American Council on Renewable Energy is staging a forum on the many federal policy challenges the renewable sector has faced in the last year and how best to respond to them in the year ahead.
The forum is set for March 14 at the Washington Marriott at Metro Center.
Featured speakers include Senate Energy and Environment Committee Chair Lisa Murkowski (R-AK), the committee's ranking member, Sen. Maria Cantwell (D-WA), and Senate Finance Committee member Sheldon Whitehouse (D-IL).
A featured session will be "American Renewable Energy Competitiveness: The Impact of Solar Tariffs." High levels of U.S. investment in the renewables sector is important to maintaining our leadership role in a booming industry sector that was pioneered by American scientists and engineers. This session will evaluate the scope of the global business opportunity for renewable energy and the positioning of U.S. companies to compete.
As the Trump administration responds to international trade concerns with new tariffs, panelists will discuss strategies to stimulate the continued growth of the American renewable energy sector. Topics will include:
Solar tariffs and international trade
Stimulating development and investment in the U.S.
Size of the global market; opportunities for export
Supporting advanced technologies that grow our footprint
Other agenda highlights include Andy Ott, CEO of PJM as keynote speaker, and sessions on:
Renewable Energy Finance in the New Tax Law
Boosting America's Renewable Energy Dominance
A Resilient, Reliable and Renewable Grid
The New Renewables Alliance: Cities, States and Businesses
To view the forum agenda, click HERE.
To register, click HERE.
For information on sponsorship opportunities, please contact Cindi Eck at eck@acore.org.
On the eve of the forum, ACORE is hosting the American Renewable Energy Gala, an annual networking dinner and award ceremony. The 2018 American Renewable Energy Gala will be held on Tuesday, March 13, at the Reagan Building and International Trade Center, where more than 400 financial, corporate, industry leaders and policymakers will gather to reflect on the achievements, challenges and growth opportunities for the renewables sector.
Table sponsorships for the gala are now available. Please contact Cindi Eck at eck@acore.org
Discounted hotel accommodations at the Marriott at Metro Center are available only through next Wednesday. A special rate for Policy Forum attendees is $359.00 per room per night. Book online or at 202-824-6141.
Registration Available for ACE's 10th Annual D.C. Fly-In
The American Coalition for Ethanol (ACE) formally announces the organization's 10th annual Washington, D.C. fly-in will take place March 21-22. Registration for this event and ACE's 2018 advertising and sponsorship guide for this opportunity and others are available at ethanol.org/events/fly-in.
"The purpose of our fly-ins is to put a human face on the ethanol industry and to communicate our policy priorities to Members of Congress and Executive Branch decision makers," said Brian Jennings, ACE CEO. "The most effective lobbyists aren't lobbyists at all, but rather farmers, ethanol producers, Main Street business leaders, retailers selling higher ethanol blends, and other grassroots individuals whose daily lives benefit from ethanol."
This past spring, 75 ethanol advocates met with more than 120 Members of Congress from 35 states. Participants included ethanol company investors and management, corn farmers, scientists, fuel marketers and gas station owners, with representation from Jetz, Cresco Fast Stop, Midway Service, Good & Quick, Sheetz, and Propel Fuels.
"In ACE's 10 years of hosting D.C. fly-ins, we've found that the most successful ones strike a balance between Hill visits with our champions and those with Members of Congress who may be new, opponents of our policy priorities, or live outside the Corn Belt," said Shannon Gustafson, ACE senior director of Operations and Programming. "We encourage participants to share personal stories – Members of Congress and their staff hear from lobbyists and association staff regularly, but a deeply personal perspective of how the ethanol industry has directly benefitted a participant may help them view a topic with fresh eyes."
During Capitol Hill meetings, ACE and its fly-in attendees have emphasized the need to maintain support for the Renewable Fuel Standard, urged Members of Congress to cosponsor legislation to extend Reid vapor pressure (RVP) relief to E15 (S. 517 and H.R. 1311), and discussed the importance of the biofuels sector to a robust rural economy.
"While we are pleased the statutory 15-billion-gallon volume for conventional biofuel will be maintained in 2018 and EPA rejected pleas to change the point of obligation, more can and should be done to overcome regulatory hurdles which prevent market access to higher ethanol blends," Jennings said. "We encourage people from all walks of life who support ethanol to register for this important opportunity to tell this industry's success story."
The meetings will take place at the Liaison Capitol Hill hotel and on Capitol Hill. To register and find out more information about the event, please contact Shannon Gustafson at sgustafson@ethanol.org.
ACE's Ethanol Today magazine released its lineup of themes and sponsorship opportunities for 2018. The editorial calendar and media kit are available at ethanoltoday.com. The newly released sponsorship and advertising guide offers bundled Ethanol Today advertising opportunities with ACE event sponsorships. Contact Chuck Beck at cbeck@ethanol.org to find out how you can maximize your reach while minimizing the expense.
Save the Date: 2018 Rural Energy Conference Oct. 22
Save the date, Oct. 22, for the American Council for an Energy Efficient Economy's (ACEEE) first-ever Rural Energy Conference. Small towns and rural communities across the United States face unique energy challenges because of their sparsely populated areas. They offer untapped potential for energy efficient technologies and programs.
The conference will be held at the Georgia Tech Global Learning Center in Atlanta, GA.
The one-day, multi-track conference, which will precede the two-day annual meeting of the Southeast Energy Efficiency Alliance, will discuss the role of energy efficiency and the energy burden of low-income customers in rural communities. Leaders from industry, utilities, cooperatives, nonprofits, academia, and government will explore how tailored efficiency programs can enable economic growth and social equity in rural and small-town America.
Small towns and rural countryside make up three fourths of the land area in the United States and are home to 14 percent of the total U.S. population. Rural America, defined as areas with a population of less than 50,000, is also a way of life with a proud and independent culture all its own. Just as rural and small-town America's lifestyle is unique to its geography, so too are its energy, economic and societal challenges.
Likely participants include rural utilities (including IOUs, Co-ops and Munis) staff; technology providers and program implementers; federal and state agricultural, energy and economic development personnel; energy efficiency, rural and low-income NGOs and foundations; and federal, state and local policymakers.
Visit the conference web page for more information, including registration rates and accommodations, and contact conference organizers with any questions or to learn about sponsorship opportunities.
Other events of interest to 25x'25 partners and other renewable energy stakeholders can be found by clicking
here
.