Earlier this month, Jerry Vap, a member of the board of directors of Solutions from the Land, the 25x'25 Alliance's parent organization, addressed a "Bird & Pollinator Friendly Solar Day" program in Kearney, NE. Vap was part of a workshop panel held during the event, sharing his insights into rural electric cooperative and public power district solar development and its benefits to agriculture and the environment. The day showed where agriculture is heading into the 21st century, offering a model of energy development, wildlife habitat conservation and water quality protection. Being celebrated was the largest solar array in Nebraska, which also features landscaping across its 53-acre site that includes hundreds of thousands of pollinator and bird-friendly native flowers and grasses – more than that produced by the native flower gardens of 32,000 homes. Given that pollinator populations are declining across the country, the native plantings like those at the Kearney site, are important to maintaining those populations, which ultimately help create the food people eat.
EPA Moves to Forgive Much of PES' Current Obligation Under RFS
A proposal from EPA to forgive about half of a Pennsylvania refinery's obligations to comply with Renewable Fuel Standard (RFS) is just one among many developments breaking this week in the ongoing debate over efforts to change the federal biofuel-blending program.
A third meeting of biofuel and oil industry interests at the White House called for by President Trump and originally scheduled for Monday of this week, was move to yesterday, then postponed indefinitely, reportedly as both sides continue discussions toward resolving the issue.
Ethanol industry leaders have been adamant in their opposition to proposals from oil industry representatives to cap the price on Renewable Identification Numbers (RINs), which are assigned to biofuels to certify a refinery's compliance with blending requirements set under the RFS. Ethanol RINs have fluctuated over the years to as little as a few cents each to more than $1. Last week, there were fluctuating around 40 cents each.
Also coming to light this week was a proposal from a key ethanol manufacturer to multiply RINs is an effort to reduce their costs, which Philadelphia Energy Solutions (PES), the largest refinery on the East Coast, has cited in declaring bankruptcy in January.
Also, EPA Administrator Scott Pruitt said he is investigating ways to curb traders' access to RINs and the influence their movement of the certificates is having on the market.
Meanwhile, a letter has been sent by the Congressional Biofuels Caucus to the White House calling on President Trump to reject any changes to the RFS, including those that would arbitrarily cap RIN prices as sought by the oil industry and its advocates in Congress, led by Sen. Ted Cruz (R-TX).
Another letter has been sent to Trump by the governors of six midwestern states, urging the president "to reject proposals designed to weaken – or waive – (the RFS) this key pillar of the farm economy."
Reuters reported this week that EPA will allow PES to satisfy only about half its $350 million in RFS compliance costs, though the company would come under more scrutiny to meet its obligations going forward under the agreement.
Citing a court filing in the PES bankruptcy case, Reuters says under EPA's proposed agreement with the refinery, the agency is asking the presiding judge hold off on acting while the EPA seeks comment from the public.
Biofuel groups and their supporters in Congress are skeptical of the proposed agreement, with some fearing it may set a precedent, under which other refineries may demand a reduction in their RFS/RIN obligations.
Refineries that have met their blending obligations and have extra RINs can sell them, where refineries short of meeting their requirements can buy them to comply with the RFS.
Biofuel interests say PES is more a victim of its own outmoded business model, which they say failed to plan adding more ethanol blending equipment years ago, even though they knew the biofuel requirements would increase.
They also say the Carlisle group-owned refinery has been forced by the equity firm to pay over the past two years some $300 million each quarter for a oil terminal Carlisle had built for PES, but which is relatively inactive and has been of little use to the refinery.
Emily Skor, CEO of Growth Energy, told Reuters her ethanol manufacturing members are "concerned" about the EPA proposal to require PES to satisfy only a portion of its RIN obligations.
"We're reviewing our options to ensure that it protects renewable fuels, the ag economy, and the environment," she told the news service.
Sen. Chuck Grassley (R-IA), a key biofuel advocate who has pressed the White House to reject any changes to the RFS, issued a statement Tuesday questioning whether PES RIN obligations are being treated any differently than the refinery's other debts.
Does the EPA offer "set an unfair precedent for other refiners that continue to act in good faith to comply with the law?" he asked.
Meanwhile, Washington publication Politico DTN reported that Jeff Broin, the founder of POET, a South Dakota company that builds and manages ethanol plants, was ready to present to the White House a plan to multiply the number of Renewable Identification Numbers (RINs) and reduce compliance costs, according to a one-page document his company provided to DTN.
Broin's plan would offer a temporary, two-year program, under which refiners would receive an RIN "multiplier" for blending volumes above 10 percent. He says the plan would generate more RINs and reduce compliance costs while encouraging the use of higher biofuel blends. The renewable volume obligation for conventional biofuels would remain unchanged at 15 billion gallons.
Broin's plan also promotes higher ethanol blends by calling for a permanent waiver against the Reid Vapor Pressure rules that currently limits the sale of E15 (15 percent ethanol) in the United States for about 8½ months. The higher blends (most ethanol sold in the country is E10) are restricted under the Clean Air Act, even though EPA's own research shows E15 poses no more of an air quality threat, and possible less, than E10. for higher ethanol blends.
The POET executive's proposal would also restore incentives for flex-fuel vehicles that can burn E85, and push the minimum octane level for fuels to 91AKI (anti-knock index) level.
EPA's Pruitt suggested to reporters in Washington Monday that he is considering limiting who can trade on the RIN market, a move he said would help keep their costs lower.
"There seems to be a hoarding of RINs, which inflates [their] price," Pruitt said. "Some have talked about limiting the participants who buy and sell, so you can get away from some of the speculation that's taking place."
Elsewhere, the co-chairs of the Congressional Biofuels Conference, wrote and called on Trump to "reject any changes to the Renewable Fuel Standard that would hurt the farm economy." Ethanol supporters also held a rally in Nevada, Iowa this weekend aimed at sending a message to Trump to back the RFS.
The
letter
from Reps. Rodney Davis (R-IL), Collin Peterson (D-MN), Kristi Noem (R-SD), and Dave Loebsack (D-IA), says recent suggestions to cap RIN prices (Cruz has called for limiting an RIN to 10 cents) or make other modifications "would seriously undermine the RFS and cause harm to rural communities."
The cite an Iowa State University study that show an RIN price cap would result in approximately a 25-cent-per-bushel decrease in the price of corn, a drop that "would devastate farmers in our districts and cost corn farmers over $3.5 billion in lost revenue."
The six midwestern state governors also cite depressed economic conditions, quotingTrump's own Agriculture Secretary Sonny Perdue, who said farmers "continue to face tight bottom lines, even negative returns in some cases."
In their
letter
to the president, the governors say their farmers' economic "challenges would only be exacerbated by demand-destroying alterations to the RFS – a policy which has been a lifeline for farmers, driving job growth and attracting billions of dollars of investment to rural areas where opportunities are needed most."
The letter was signed by Govs. Pete Ricketts, Nebraska; Kim Reynolds, Iowa; Eric Holcomb, Indiana; Eric Greitens, Missouri; Dennis Daugaard, South Dakota; and Jeff Colyer, Kansas.
Biofuel Groups Slam RFS 'Reform' Bill
Legislation
introduced late last week to "reform" the Renewable Fuel Standard (RFS) faced harsh criticism from biofuel groups.
Rep. Peter Welch (D-VT) and Sen. Tom Udall (D-NM) say their bill will mitigate "harmful environment impacts" they attribute to the RFS.
The GREENER Fuels Act (Growing Renewable Energy through Existing and New Environmentally Responsible Fuels Act) would cap the amount of ethanol that can be blended into conventional gasoline at 9.7 percent, an initial move the sponsors would phase out the corn ethanol mandate under the RFS and immediately reduce the amount of ethanol in fuel by as much as 1 billion gallons.
Through the sale of E10 (10 percent ethanol), E15 and E85, conventional ethanol currently amounts to nearly 10 percent of the nation's transportation fuel supply, exceeding that amount in 25 states.
Welch and Udall say the cap will "help farmers return cornfields to pasture and wildlife habitat" through a 10-cents per Renewable Identification Number, certificates used by refiners to comply with the RFS, to fund a new Private Land Protection and Restoration Fund in the U.S. Treasury.
That fund would, in turn, help pay for Department of Interior programs that pay for easements on private lands to keep them out of agricultural production; keep the lands in conservation uses like grass, forest, stream buffers or pollinator habitat; and help farmers transition land currently in crop production into other uses.
As part of what Welch and Udall say is the bill's aim to promoted the development of advanced biofuel by extending the cellulosic next generation biofuel mandate until 2 billion gallons of annual production is achieved or 2037, whichever is soonest. Extending the RFS mandate, which is currently set to expire for all renewable fuels, beyond 2022 would "improve the way the mandate is implemented to produce liquid transportation fuels that dramatically reduce greenhouse gas emissions," the sponsors say.
American Coalition for Ethanol (ACE) CEO Brian Jennings called the bill "strange and unserious," and if it became law, "it would have the opposite of its intended effect."
Jennings said the measure would dismantle the RFS, increase pump prices and hike greenhouse gas emissions.
"It would also be the final nail in the coffin for some farmers and rural communities who are already struggling," he said. "Thankfully, when Congress enacted the RFS several years ago, it took a more forward-thinking approach that remains the law of the land today. We intend to keep it that way."
"(Corn) Ethanol production is not significantly impacting land use," as the legislation would imply, said Kevin Skunes, president of the National Corn Growers Association. "In fact, planted corn acres were lower in 2017 than when the RFS was expanded in 2007, yet we produced significantly more biofuels."
The head of the corn growers group said every U.S. citizen has a stake in the RFS, noting that the "first casualty of this legislation will be consumer choice at the fuel pump, when they will be forced to buy more expensive gasoline." The second "will be the environment as we increase reliance on fuel that produces more greenhouse gases and toxic emissions like benzene."
Studies show greenhouse gas (GHG) emissions from corn ethanol are 43 percent fewer than those produced by gasoline and could fall to 76 percent by 2022.
As for the environmental benefits of the bill touted by Welch and Udall, Brooke Coleman, executive director of the Advanced Biofuels Business Council. say the measure "might be the most ridiculous and politically tone-deaf energy bill ever proposed. The real question is why two Democrats are leading a fruitless effort to increase the use of carbon-intensive fossil fuels like tar sands."
"When oil companies try to ghostwrite legislation for environmental front groups, you end up with some pretty backwards ideas, and that's exactly what this appears to be," said Growth Energy CEO Emily Skor. "It's dead on arrival with any lawmaker who cares about the climate, energy security, or the farm economy."
Brent Erickson, executive vice president of the Biotechnology Innovation Organization, said the legislation "creates new uncertainty" for cellulosic and advanced biofuels companies.
Ways and Means Panel Hears Calls for Extending Biodiesel Tax Credit
A House Ways and Means subcommittee heard testimony from advocates of biodiesel and other advanced biofuels calling for a restoration and extension of tax credits that, under last month's budget legislation, were extended retroactively only through the end of last year, while credits for other renewable technologies were extended until 2022.
Rep. Vern Buchanan, R-FL, chairman of the Tax Policy Subcommittee, said Wednesday's hearing was set to assess credits that "have been renewed so frequently they are most often called 'tax extenders," and that they should not be "business as usual."
"Now is the time to examine each of these provisions one-by-one to determine whether and how they fit into the new tax code," Buchanan added. "That means taking a hard look at whether each provision provides value to American taxpayers."
The chairman held out the possibility that those who could make their case tax credit "enhances the new pro-growth tax reform, we should consider making it permanent." But he also said those who benefit must also "consider what other tax benefits they would forego in favor of having this provision made a permanent part of the tax code."
Prior to Wednesday's hearing, the National Biodiesel Board (NBB) and 50 of its member organizations sent a
letter
to congressional leaders that calling for extending the biodiesel tax credit as soon as possible for at least 2018. The credit was first established in 2004, but has been repeatedly allowed to expire and then renewed retroactively over the years since. The budget deal reached by Congress last month renewed the blenders credit of $1 per gallon for biodiesel and renewable diesel, but only through last year.
"The uncertainty created by the lapse of the tax credit is curtailing investments in new plants and capital projects to maintain, improve and expand existing plants," the NBB letter states. "We believe that if the tax credit is extended through at least 2018, the biodiesel industry would experience substantial growth in the near term, which would create significant new employment opportunities."
"The noise of uncertainty is detrimental to the future of the industry," said Kurt Kovarik, vice president of federal affairs at NBB. "We've seen biodiesel and renewable diesel production grow from 25 million gallons before the tax credit to nearly 3 billion gallons. Imagine how much farther we could be as an industry if this federal policy mechanism hadn't lapsed so many times."
Addressing Buchanan's call for criteria justifying tax credits, NBB member Cal Myer, group vice president and chief operating officer of Ag Processing Inc., told the committee Wednesday that among benefits gleaned from the biodiesel credit was job creation and economic growth. He cited NBB statistics showing the biodiesel industry supports approximately 64,000 jobs, some $11.6 billion in economic impact and $2.54 billion in wages. Myer said the industry also adds value to other economic sectors, he said, including agriculture.
While calling on the committee to extend the credit at least through this year, Myer said lawmakers should consider a "multi-year approach to biodiesel incentives that would drive new investment and establish market certainty for U.S. farmers, ranchers, and petroleum marketers, blenders and fuel retailers."
Michael McAdams, president of the Advanced Biofuels Association (ABFA), also called on the committee to extend the biodiesel tax credit.
Speaking as well for the National Association of Truckstop Operators, National Association of Convenience Stores, Petroleum Marketers Association of America, Society of Independent Gasoline Marketers of America, and the American Trucking Associations, McAdams said the incentive was initially established in 2004 to encourage the market to displace petroleum-based fuels with renewable substitutes.
He said that combined with the biodiesel blending requirements set under the federal Renewable Fuel Standard (RFS), "the tax credit stimulates consumption of these fuels by reducing fuel prices for the millions of truck drivers that move two-thirds of the country's freight. The credit therefore also serves to lower the price of all goods that are moved by truck."
If extended, he said, the blenders credit would continue to incentivize fuel marketers to invest in the blending infrastructure necessary to bring the fuels to market, noting the sector has "ample room for growth."
The ABFA head said that other expiring tax incentives were allowed to be phased out, rather than being abruptly terminated. Extending and then phasing down the biodiesel credit "would provide a smooth transition period and reduce negative impacts, particularly on the smaller producers and distributors most likely to be affected.
"While we believe the biodiesel and renewable diesel tax incentives should be made permanent, we understand that there may not be a consensus to do so," McAdams said. "Handled responsibly, our coalition believes that a multi-year phase out of the tax incentive can achieve the same economic and environmental benefits that the $1.00 credit has achieved for more than a decade."
His coalition "would support phasing out the credit over a period of years," he said, but "it is imperative that the credit be extended at $1.00 per gallon for 2018."
The pattern of retroactive extensions has prompted market participants "to reasonably rely on the credit being retroactively extended when undertaking business and investment decisions," McAdams said. "This includes decisions made already in 2018. To protect these market participants from unanticipated changes in policy, the existing provisions should be extended in full for at least this year."
Going beyond the biodiesel tax credit, Renewable Fuels Association (RFA) General Counsel Ed Hubbard urged the committee to extend the Second-Generation Production Tax Credit and Accelerated Depreciation rules at least until the end of 2018, to help encourage industry investment and drive the next wave of commercial scale production.
Due to the expiration of the two incentives at the end of 2013, the industry has been forced to cope with short-term extensions with only the hope that a long-term extension would be addressed in time. While the one-year retroactive extension approved by Congress in February is helpful, he said, it is the RFA's our hope Congress will consider a longer extension.
"While the U.S. grain-based ethanol industry has matured into an efficient and highly competitive fuel supplier, the second-generation sector is much younger, and has struggled to overcome immense financial and commercial obstacles," Hubbard testified. "However, in recent years, with the help of federal tax incentives, the U.S. second-generation sector has finally been able to actually produce second-generation biofuels at a commercial scale level."
He noted that in recent years, there has been significant success in the use of "bolt-on" technologies that has allowed existing grain biorefineries to produce ethanol from cellulosic fiber waste. Given the success, Hubbard said other biorefineries will look to invest in this new technology, should steady and reliable tax policy be in place.
In his testimony, Hubbard also requested Congress provide a multi-year extension and expansion of the Alternative Vehicle Refueling Property Credit, which provides a tax credit equal to 30 percent (up to $30,000) of the cost of any qualified alternative fuel vehicle refueling device. The tax credit currently is limited to single-use, dedicated pumps. But he said the credit should be expanded to take into account the increased use of blender-style pumps.
Advocates Push Energy Title as Lawmakers Delay Farm Bill Consideration
A markup of new farm bill legislation set for next week has been postponed, likely not happening at least until next month, says the chairman of the House Agriculture Committee. Committee Democrats have been critical of work requirements for nutrition program participants proposed by Republicans.
The delay announced by Rep. Mike Conaway (R-TX) will leave in question for several weeks the fate of energy programs long authorized by previous farm bills, and which promote, energy efficiency and renewable energy in rural America.
The fiscal 2019 budget proposed by the White House in February would eliminate all funding for the Rural Energy for America Program (REAP), which has supported more than 15,000 energy-saving and clean energy-producing projects in rural areas across the country since 2012, and the Biomass Crop Assistance Program (BCAP), which supports U.S. cellulosic biofuel production, among others.
Last year, congressional budget writers ignored most of President Trump's call then for draconian cuts in spending on energy efficiency and renewable energy programs at DOE and USDA, though their status was not assured until after the Senate turned back House budget proposals nearly as harsh as those that came from the White House.
Given the harsh budget environment, advocates of farm bill energy title programs have been mounting an intensive campaign to restore and extend initiatives that the Information Technology and Innovation Foundation, an advocacy group, has said are making "progress toward cheaper, cleaner energy in the United States" and supporting U.S. "prospects for global leadership in key growth industries of the 21st century."
Other advocates say budget cuts would slash or eliminate programs and services that benefit rural America, including those that promote the production of clean energy from farms, ranches and forestlands.
In a letter sent to Conaway, House committee Ranking Member Collin Peterson (D-MN), Senate Chairman Pat Roberts (R-KS) and Ranking Member Debbie Stabenow (D-WI), more than 200 stakeholder associations, organizations and companies called on Congress to "reauthorize and maintain stable mandatory funding for energy title programs in the next farm bill reauthorization" as it develops the legislative package that will guide U.S. farm policy over the next five years.
The letter, headed by the Agriculture Energy Coalition, calls on lawmakers to ensure the energy programs continue to leverage private sector investment and expand clean energy opportunities for rural areas.
"It is essential that a healthy, robust bipartisan energy title continue as part of new comprehensive agriculture legislation," states the letter.
Among the programs cited by the coalition is
REAP
, which supports a wide array of agriculture-based energy efficiency and renewable energy projects through grants and loan guarantees that have supported nearly 13,000 projects and leveraging more than $3 billion in private investment. The program allows farmers to save on energy bills and become energy producers, all while creating jobs in manufacturing, installing and maintaining renewable energy and energy efficient systems.
Similarly,
BCAP
ensures that advanced biorefineries will have the biomass energy feedstocks they need to make the sector successful. BCAP provides assistance to help farmers and foresters plant and collect next-generation, purpose-grown energy crops and other biomass key to ensuring the near-term commercialization of low-carbon advanced biofuels, biopower and bioproducts. The program has been decimated over the past two appropriation cycles.
The letter says that for more than 15 years, federal leadership has paid off, with rural economic development, jobs, manufacturing and environmental quality all seeing quantifiable and substantial gains.
"All of this happened with an incredibly modest, cost-effective investment," the letter says, noting that energy title programs account for less than one tenth of 1 percent of farm bill spending, yet provide outsized benefits.
"Public/private investments through farm energy and bioeconomy programs are generating innovation and growth opportunities at a time rural America sorely needs it," the letter states.
The programs have historically provided the means for ag-based entrepreneurs to launch initiatives to generate jobs and economic development – from wind, geothermal, hydro and solar power, to biogas and advanced biofuels, to biopower, biobased products, renewable chemicals, and energy efficiency.
Program improvements cited by the letter include opening the Biorefinery Assistance Program fully to allow standalone renewable chemical companies to participate. REAP can be enhanced to support a fuller range of important, proven and market-ready technologies, the groups said. And BCAP can be effective in continuing to support biomass energy development and sustainably address hazardous fuels reduction efforts in our nation's forests.
U.S. Solar Market Adds 10.6 GW of PV in 2017, Community Solar Soars
The U.S. solar market expanded by double-digit gigawatt solar photovoltaic (PV) capacity in 2017, the second year in a row the sector has achieved the mark. However, last year marks the first since 2010 in which solar growth fell to a level below that of the previous year.
According to the newly released
U.S. Solar Market Insight Report 2017 Year-in-Review
from GTM Research and the Solar Energy Industries Association (SEIA), the industry installed 10.6 gigawatts (GW) of new PV capacity in 2017, led by strong growth in the corporate and community solar segments.
SEIA officials say that while overall growth was down from the 15 GW installed in the record-shattering 2016, last year's capacity addition still represents 40-percent growth over the 2015 installation total.
"The solar industry delivered impressively last year despite a trade case and market adjustments," said SEIA President and CEO Abigail Ross Hopper. "Especially encouraging is the increasing geographic diversity in states deploying solar, from the Southeast to the Midwest, that led to a double digit increase in total capacity."
FIGURE: U.S. Annual PV Installations, 2010-2017
The non-residential market segment got its moment in the spotlight in 2017, growing 28 percent year-over-year, notching its fourth straight year of annual growth. Last year in particular saw an "explosion" in the community solar market, led by Minnesota and Massachusetts.
"Minnesota headlined a banner year for community solar, with more megawatts installed in that state than total U.S. community solar installations in all of 2016," said Austin Perea, GTM Research solar analyst and co-author of the report. "We expect community solar to diversify geographically in 2018, with Maryland and New York to be key growth markets for the sub-segment beginning this year."
However, the residential and utility-scale segments saw installations fall on an annual basis for the first time since GTM Research and SEIA began publishing the report in 2010.
The year-over-year downturn for the utility segment in 2017 was largely expected, due to the massive influx of installations seen in 2016 as projects were rushed to completion before the anticipated expiration of the 30 percent federal Investment Tax Credit.
The report notes that uncertainty surrounding the Section 201 tariffs caused many projects to be postponed or canceled, while interconnection delays and PURPA cancellation resulted in many projects spilling over into 2018.
Of the top 10 state markets for residential solar in 2016, only two saw annual growth in 2017. However, 25 of the 44 states tracked in the report saw year-over-year growth in annual residential PV installations with several states climbing up in the rankings.
Florida managed to break into the top 10 states for the first time since 2011, jumping to the No. 10 spot for cumulative solar capacity installed. Over the last year, South Carolina also saw big gains, moving up 9 spots in the new rankings to No. 18 in the U.S.
California and North Carolina remain the two largest solar states after adding the most and second-most capacity in 2017, respectively.
Because of the federal and state policy changes and market dynamics, GTM Research lowered its base-case forecast for 2018-2022 by 13 percent. Still, total installed U.S. PV capacity is expected to more than double over the next five years, and by 2023, more than 15 GW of PV capacity will be installed annually.
FIGURE: U.S. PV Installation Forecast, 2010-2023E
Key findings from the report include:
In 2017, the 10.6 GWdc of solar PV installed in the U.S. market represented a 30-percent decrease year-over-year from 2016.
In 2017, 30 percent of all new electric generating capacity brought online in the United States came from solar, ranking second during that period only to natural gas.
Fourth quarter 2017 saw price increases in most PV market segments stemming from increases in module costs. This was due to a global shortage of Tier 1 module supply and the uncertainty spurred by the Section 201 petition. However, the price increases were mitigated by falling prices in racking and inverters, improving operating efficiencies, and likely margin compression.
The residential PV sector fell 16 percent from 2016. This contraction was driven by weakness in California and major Northeast markets, which continue to feel the impact of pullback from certain national installers that have shifted away from rapid-expansion strategies.
In contrast to residential PV, the non-residential sector grew 28 percent year-over-year, primarily driven by regulatory demand pull-in from looming policy deadlines in California and the Northeast, in addition to the continued build-out of a robust community solar pipeline in Minnesota.
Voluntary procurement, rather than state-mandated Renewable Portfolio Standards, will continue to be the primary driver of new utility PV demand, anticipated to drive 1/3 of utility build-out in 2018.
GTM Research forecasts another 10.6 GWdc of new PV installations in 2018.
In response to the impact of Section 201 and corporate tax reform, GTM Research has reduced its total U.S. solar PV forecasts by 13 percent from 2018E-2022E since the last edition of this report.
Total installed U.S. PV capacity is expected to more than double over the next five years, and by 2023, over 15 GW of PV capacity will be installed annually.
State Roundup: NY Awards $1.4 Billion for Renewable Energy Projects
In New York
, Gov. Andrew Cuomo
announced
what he calls the single largest commitment to renewable energy by a state in U.S. history at $1.4 billion, which will advance 26 large-scale renewable energy projects across the Empire State.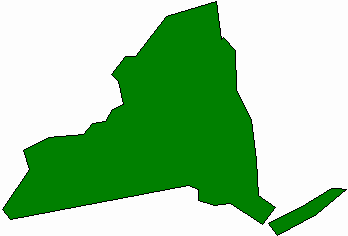 The competitive awards, driven by the Governor's Clean Energy Standard mandate – to obtain 50 percent of New York's electricity from renewable energy sources by 2030 – are expected to generate enough clean, renewable energy to power more than 430,000 homes and create over 3,000 short- and long-term well-paying jobs.
The awarded projects include 22 solar farms, demonstrating that large-scale solar power is now economically viable across New York State for the first time. The projects are expected to reduce carbon emissions by more than 1.6 million metric tons, the equivalent to taking nearly 340,000 cars off the road.
The projects advance the Clean Climate Careers initiative announced by Cuomo in June 2017. The initiative focuses on accelerating renewable energy and energy efficiency to make New York home to 40,000 new, good-paying clean energy jobs by 2020. With today's historic investment, New York State will support over 3,000 short- and long-term, good quality jobs in construction, operation and maintenance that are anticipated to pay the prevailing wage for the region.
During the competitive selection process, bonus points were awarded to renewable energy projects that demonstrated a commitment to the creation of good local jobs and the use of locally-manufactured components and content. The two-step review process also included non-price criteria to evaluate the applications, including scoring for the developer's experience in constructing and financing renewable projects, the developer's previous project development experience in New York, and the projects development status related to grid interconnection, permitting and site control.
In addition to the 22 utility-scale solar farms, other projects include three wind farms and one hydroelectric project. One of the wind farms features an energy storage component, marking the first time a large-scale renewable energy project has done so in New York State.
Several projects will break ground as early as April 2018 and all projects are expected to be operational by 2022, adding over 1,380 megawatts of capacity and generating over 3,200,000 MWh annually.
In Colorado
, the state legislature has sent to Gov. John Hickenlooper a
bill
that declares power customers have a right to install, interconnect and use energy storage systems.
The measure, which easily passed the House last week, 45-18, and the Senate last month, 30-8, directs the state's Public Utilities Commission to adopt rules that limit barriers to customer-sited energy storage, ensure customers have a right to interconnect and use the batteries without unfair restrictions or rates, and make utility interconnection reviews simple and affordable.
"The threat of interruptions in electric supply due to weather, malicious interference, or malfunctions in centralized generation and transmission facilities makes distributed resources, including energy storage systems paired with other distributed resources, an effective way for residents to provide their own reliable and efficient supply of electricity," the bill states.
While the bill headed to Hickenlooper focuses on home-sited batteries, utilities in the state have also moved toward storage. Last October, United Power Cooperative and SoCore Energy said they would construct the co-op's first commercial-scale energy storage project. The 4 MW/16 MWh battery storage system will be the largest facility in the state of Colorado and one of the largest systems owned and operated by an electric co-op anywhere in the country.
"As one of the fastest growing co-ops in Colorado, United Power wants to stay ahead of the curve when it comes to integrating new technology that can help boost reliability and keep costs down," said United Power CEO John Parker. "Energy storage will play an important role in the grid of the future, and we're excited to be starting now."
In Florida, the state's largest utility says it created the largest solar-plus-storage system built in the United States.
The system incorporates a 10-megawatt/40-megawatt-hour battery-storage project into the operations of the Florida Power and Light's (FPL) Babcock Ranch Solar Energy Center, a 74.5-megawatt solar power plant that the NextEra Energy company built in 2016 in Charlotte County, FL.
The batteries are capable of storing power generated by the Babcock Ranch facility during the day when the sun is shining, and the stored solar power can then be dispatched to the grid to supplement dips in the plant's operation – such as when clouds roll in and temporarily reduce the sunlight reaching the plant's panels. The stored power can also be dispatched during periods of peak customer electricity demand, such as summer afternoons and evening hours when the sun is going down but air conditioning needs remain high.
FPL and other NextEra Energy companies are actively researching and testing battery-storage technologies to study a variety of potential benefits ranging from grid stabilization to improved solar integration. Currently, NextEra Energy companies operate a total of approximately 140 megawatts of batteries with more than 150 megawatt-hours of storage capacity.
The cutting-edge project announced today is the latest in FPL's growing battery portfolio, which includes several projects across Florida.
Last month, FPL announced the first-of-its-kind large-scale application of "DC-coupled" batteries at a solar plant in the country – a 4-megawatt/16-megawatt-hour storage system located at the FPL Citrus Solar Energy Center in DeSoto County, FL.
Under the rate agreement supported by the state's consumer advocate and approved unanimously by the Florida Public Service Commission in 2016, FPL plans to develop 50 megawatts of battery storage over the next few years.
Battery Storage Capacity for Electric Distribution Coops to Take Off
The future is bright for electric distribution cooperatives in battery energy storage, according to a new report from CoBank's Knowledge Exchange Division.
The entire battery storage market could grow from $300 million a year to as much as $3 billion by 2020, and electric distribution cooperatives are well positioned to own a share of this growth and move battery technology forward.
The battery energy storage industry, where growth is dominated by lithium-ion technology, is undergoing significant expansion leading to economies of scale for the manufacturing of cells and battery packs. The transition translates to lower capital costs for stationary systems which could drop below $300 per kilowatt hour this year.
"The landscape for battery storage is rapidly evolving across the U.S.," said Taylor Gunn, lead industry economist with CoBank. As costs fall, interest in lithium-ion batteries is spreading to electric cooperatives outside Alaska and Hawaii.
"After multiple interviews with managers and CEOs of electric distribution cooperatives, we found that there are clearly defined use cases, such as reducing peak demand, that are driving growth in the electric cooperative space," he said.
However, the lack of historical operational data for lithium-ion batteries create uncertainty when evaluating this new technology, said Gunn. Therefore, electric distribution cooperatives are actively seeking partnerships with leading vendors and service providers that are fully committed to utility-scale battery storage as they can provide strong maintenance agreements and guarantee output over the useful life of the system.
Electric distribution cooperatives have the ability to reduce their peak demand, which represents a clear incentive for early adoption of this technology. However, the benefit is reduced with every additional battery that is installed by other member cooperatives.
The future of batteries among electric cooperatives will be driven by developing applications beyond shaving peak demand and how the technology will be defined in wholesale power contracts between electric distribution cooperatives and their generation and transmission providers.
A video synopsis of the report, "Positively Charged: The Emergence of Battery Energy Storage among Electric Distribution Coops," is available
here
. The full report is available at
CoBank.com.
CoBank is a $129 billion cooperative bank that offers loans and other financial serves to agribusinesses and rural power, water and communications providers in all 50 states.
New International Alliance to Advance Solar Energy
A new International Solar Alliance (ISA) has been founded to advance solar energy across the globe and has signed an agreement with the International Renewable Energy Agency (IRENA deepen the cooperation between the two organizations to accelerate solar deployment.
The founding of the ISA was announced at a global conference in New Dehli over the weekend.
"Driven by remarkable cost declines, innovative policies and new business models, solar energy has emerged as the fastest growing renewable energy worldwide," said Adnan Amin, IRENA director general. "There is an immense opportunity at hand to bring its benefits to more and more countries around the world."
The IRENA head said his group estimates that solar must account for at least 35 per cent of global power capacity by 2050 to meet the objectives the Paris Agreement on climate.
"In this context, IRENA stands ready to work with ISA and its members to scale-up solar energy deployment as a means to expanding affordable, reliable and sustainable energy access, as well as to addressing climate and energy security concerns," Amin said. "IRENA looks forward to strengthening collaboration with ISA, sharing its knowledge and experience, and making available its project facilitation tools and platforms."
"The International Solar Alliance has a well-articulated goal to facilitate the mobilization of $1 trillion in capital to rapidly accelerate the adoption of solar energy all over the world," said Upendra Tripathy, ISA's interim director-general. "While solar is fast becoming one of the most cost-effective ways to generate new power and deliver energy access, to deploy fast enough, complementarity must exist between our work and the broader renewable energy mandate and development tools established by IRENA. This fusion of capabilities will help to catalyze solar development in line with the goals set out under the Paris Agreement."
Driven by rapid advances in technology and economies of scale, the cost of electricity from solar photovoltaics decreased by almost 70 per cent between 2010 and 2016. IRENA estimates that average cost of electricity from solar photovoltaics can decrease by a further 60 percent in the coming decade. Solar power is also a significant employer of people worldwide, with around 3.1 million jobs working in the sector in 2016.
The IRENA-ISA joint declaration affirms the commitment of the two organizations to collaborate on advancing solar deployment and projects through helping countries develop policies and regulations around solar energy, and through the implementation of IRENA initiatives such as the Clean Energy Corridors and the SIDS Lighthouses.
IRENA's project facilitation tools and platforms such as the Global Atlas for Renewable Energy, the Project Navigator, and the Sustainable Energy Marketplace will be made available to ISA in support of its project-focused work in countries.
French President Emmanuel Macron, who co-chaired the weekend conference with Indian Prime Minister Narendra Modi, announced his country will commit 700 million euros to the ISA, more than tripling the European nation's commitment to the alliance and to clean energy. France's total monetary contribution to the alliance now stands at one billion euros, he said.
The alliance, which is a treaty-based organization launched by Modi in 2015, has drawn together 60 nations, 30 off which are signatories to the ISA agreement, and aims to promote solar energy in 121 countries.
_________________________________________________________________
Editor's Note
: We here at 25x'25 welcome companies and organizations with a major stake in the continued growth and development of renewable energy across America. We invite those interests to increase visibility and demonstrate a commitment to a clean and economically vibrant energy future by taking advantage of opportunities to sponsor
The 25x'25 Weekly REsource
, a highly acclaimed newsletter distributed to key state and federal policy makers, their staff and a wide range of stakeholder organizations. For sponsorship information, click
HERE
.
Upcoming Events

ACE's 10th Annual D.C. Fly-In Set for Next Week
The American Coalition for Ethanol (ACE) will hold its 10th annual Washington, D.C. fly-in next week, Wednesday and Thursday, March 21-22. Registration for this event and ACE's 2018 advertising and sponsorship guide for this opportunity and others are available at ethanol.org/events/fly-in.
"The purpose of our fly-ins is to put a human face on the ethanol industry and to communicate our policy priorities to Members of Congress and Executive Branch decision makers," said Brian Jennings, ACE CEO. "The most effective lobbyists aren't lobbyists at all, but rather farmers, ethanol producers, Main Street business leaders, retailers selling higher ethanol blends, and other grassroots individuals whose daily lives benefit from ethanol."
This past spring, 75 ethanol advocates met with more than 120 Members of Congress from 35 states. Participants included ethanol company investors and management, corn farmers, scientists, fuel marketers and gas station owners, with representation from Jetz, Cresco Fast Stop, Midway Service, Good & Quick, Sheetz, and Propel Fuels.
"In ACE's 10 years of hosting D.C. fly-ins, we've found that the most successful ones strike a balance between Hill visits with our champions and those with Members of Congress who may be new, opponents of our policy priorities, or live outside the Corn Belt," said Shannon Gustafson, ACE senior director of Operations and Programming. "We encourage participants to share personal stories – Members of Congress and their staff hear from lobbyists and association staff regularly, but a deeply personal perspective of how the ethanol industry has directly benefitted a participant may help them view a topic with fresh eyes."
During Capitol Hill meetings, ACE and its fly-in attendees have emphasized the need to maintain support for the Renewable Fuel Standard, urged Members of Congress to cosponsor legislation to extend Reid vapor pressure (RVP) relief to E15 (S. 517 and H.R. 1311), and discussed the importance of the biofuels sector to a robust rural economy.
"While we are pleased the statutory 15-billion-gallon volume for conventional biofuel will be maintained in 2018 and EPA rejected pleas to change the point of obligation, more can and should be done to overcome regulatory hurdles which prevent market access to higher ethanol blends," Jennings said. "We encourage people from all walks of life who support ethanol to register for this important opportunity to tell this industry's success story."
The meetings will take place at the Liaison Capitol Hill hotel and on Capitol Hill. To register and find out more information about the event, please contact Shannon Gustafson at sgustafson@ethanol.org.
ACE's Ethanol Today magazine released its lineup of themes and sponsorship opportunities for 2018. The editorial calendar and media kit are available at ethanoltoday.com. The newly released sponsorship and advertising guide offers bundled Ethanol Today advertising opportunities with ACE event sponsorships. Contact Chuck Beck at cbeck@ethanol.org to find out how you can maximize your reach while minimizing the expense.
Save the Date: 2018 Rural Energy Conference Oct. 22
Save the date, Oct. 22, for the American Council for an Energy Efficient Economy's (ACEEE) first-ever Rural Energy Conference. Small towns and rural communities across the United States face unique energy challenges because of their sparsely populated areas. They offer untapped potential for energy efficient technologies and programs.
The conference will be held at the Georgia Tech Global Learning Center in Atlanta, GA.
The one-day, multi-track conference, which will precede the two-day annual meeting of the Southeast Energy Efficiency Alliance, will discuss the role of energy efficiency and the energy burden of low-income customers in rural communities. Leaders from industry, utilities, cooperatives, nonprofits, academia, and government will explore how tailored efficiency programs can enable economic growth and social equity in rural and small-town America.
Small towns and rural countryside make up three fourths of the land area in the United States and are home to 14 percent of the total U.S. population. Rural America, defined as areas with a population of less than 50,000, is also a way of life with a proud and independent culture all its own. Just as rural and small-town America's lifestyle is unique to its geography, so too are its energy, economic and societal challenges.
Likely participants include rural utilities (including IOUs, Co-ops and Munis) staff; technology providers and program implementers; federal and state agricultural, energy and economic development personnel; energy efficiency, rural and low-income NGOs and foundations; and federal, state and local policymakers.
Visit the conference web page for more information, including registration rates and accommodations, and contact conference organizers with any questions or to learn about sponsorship opportunities.
Other events of interest to 25x'25 partners and other renewable energy stakeholders can be found by clicking here.