As Congress ratchets up its ongoing budget battles – the continuing resolution that is currently funding the government expires Jan. 19 – clean energy advocates of all stripes must hold lawmakers to their longstanding promises to renew tax credits for a long list of "orphaned" renewable energy technologies that were not included in major legislation adopted two years ago. In December 2015, when Congress reauthorized and extended the Production Tax Credits (PTC) and Investment Tax Credits (ITC) for major wind and solar projects, lawmakers said tax credits for smaller renewable energy projects – geothermal facilities, for example – were inadvertently omitted, and they made promises to return to them the following year. Two years have passed with no forward movement on those technologies. But with a major tax reform measure passed and signed into law, a serious effort to renew and extend tax credits for those smaller renewable energy sources appears to be afoot. Senate Finance Committee Chairman Orrin Hatch (R-UT) introduced late last month the Tax Extenders Act of 2017 (S. 2256), a measure that would restore the tax credits intended to sustain the development of these lesser-known but vital clean energy technologies. The legislation from Hatch indicates some real movement can be expected on these tax credit extenders in the weeks ahead.
Farmers Urge Congress to Extend Lapsed Tax Credits for Biodiesel, Renewable Energy
A recently introduced bill would continue several expired tax provisions important to farmers and ranchers. Offered by Senate Finance Committee Chairman Orrin Hatch (R-UT, the
Tax Extenders Act of 2017
(S. 2256) would extend several tax credits for biodiesel, renewable energy and for short line railroads. Most of the credits expired in 2016.
In a recent letter to House and Senate leaders urging them to pass legislation extending these key provisions, the American Farm Bureau Federation and more than 55 other organizations explained that the expired provisions impact sectors vital to the U.S. economy and support tens of thousands of jobs nationwide.
"Acting to extend these expired tax provisions will allow businesses and individuals to make important planning decisions. Allowing these provisions to remain lapsed creates confusion in the marketplace, and effectively increases taxes on entities that create jobs and economic growth," the groups wrote.
House and Senate tax writing committees are expected to work on tax extenders this month.
The Tax Extenders Act of 2017 would continue the following tax provisions, most of which expired in 2016, for 2017 and 2018:
The $1.01-per-gallon income tax credit for cellulosic biofuel
The $1.00-per-gallon biodiesel and renewable diesel tax credits for biodiesel and blending biodiesel
The 10-cents-per-gallon Small Agri-Biodiesel Producer Credit
The $1.00-per-gallon biodiesel excise tax credit that can be taken against fuel taxes
The 30-percent investment tax credit for installing alternative vehicle refueling property
The 2.3 cents-per-kilowatt hour Production Tax Credit for energy from closed-loop biomass and the 1.2 cent-per-kilowatt-hour credit for open-loop biomass
The option of taking an investment tax credit in lieu of Production Tax Credit (Currently, it's 24 percent for 2017, 18 percent for 2018, 12 percent for 2019 and expires in 2020.)
The investment tax credit for installation costs of facilities that produce electricity from wind (Currently, it's 24 percent for 2017, 18 percent for 2018, 12 percent for 2019 and expires in 2020.)
The Distributed Wind Investment Tax Credit for electricity production facilities
Energy Storage for Renewables to Exceed $23 Billion by 2026: Navigant
A new
report
from Navigant Research says the annual global market for energy storage for renewables integration (ESRI) is expected to exceed $23 billion by 2026.
With a focus on six utility-scale, commercial and industrial, and residential applications, the report shows that as the costs for renewable energy projects drop and policies and resilience demands increase, the capacity for wind and solar PV continues to rise across all regions and market segments.
The uptick in large-scale additions of variable forms of generation presents challenges to the electrical grid, but energy storage systems (ESSs) are helping to mitigate concerns and integrate renewable energy resources without affecting grid reliability.
"Thanks to the continued drop in prices in energy storage, solar PV, and wind, ESRI is forecast to see strong growth across both utility-scale and behind-the-meter (BTM) applications," says Adam Wilson, research analyst with Navigant Research. "Interestingly, while utility-scale renewable prices are experiencing bigger declines, formidable drivers in the BTM market, such as peak shaving and incentive programs specific to energy storage, are expected to push the segment to account for roughly two-thirds of forecast global ESRI capacity through 2026."
According to the report, solar PV has reached grid parity in several locations around the globe and no longer requires policy incentives in order to justify deployment in many markets.
ESSs have also experienced steady price decreases over the last five years and are establishing a growing presence in the grid-tied and remote system markets, the report says, adding that the growth has provided customers in both utility-scale and BTM markets greater flexibility in installing economically viable solar PV plus energy storage systems.
The report,
Energy Storage for Renewables Integration
, examines the global market for ESRI, and provides an analysis of the market issues, including business cases, drivers, and barriers, associated with ESRI. Global market forecasts for capacity and revenue, segmented by application and region, extend through 2026.
The report also examines the key technologies and costs related to utility-scale and BTM renewables plus energy storage, as well as regional policy incentives and resources for ESRI.
RMI Lists Top Clean Energy Developments of 2017
The "
We Are Still In
" movement and record-low solar prices are among the clean energy
highlights
in 2017 listed this week by the Rocky Mountain Institute (RMI).
RMI, which engages businesses, communities, institutions and entrepreneurs to promote the shift from fossil fuels to efficiency and renewable energy, cites as a highlight for the year the more than 2,700 U.S. states, cities, businesses and universities that organized themselves into an "unprecedented" coalition dedicated to continuing strong U.S. climate leadership.
Countering the Trump administration's abdication of U.S. leadership in the global effort to stem climate change (the president announced last summer his intention to withdraw the United States from the 2017 Paris climate agreement), RMI and other leading organizations helped create the "We Are Still In" effort.
Other top clean energy developments from 2017 cited by RMI include:
A new record set in Saudi Arabia for the lowest-cost solar on the planet – under 2 cents per kilowatt-hour. The oil-producing country is investing $50 billion to diversify its domestic energy supplies away from fossil fuels. The bid to supply power from a 300 MW solar photovoltaic plant came to 1.79¢/kWh. Meanwhile, construction began on a 3-megawatt solar project in New Mexico that will sell its output below 4.5 ¢/kWh, a price that RMI believes is currently the lowest reported contract for distributed photovoltaic energy in the U.S.
The more than 3 gigawatts (GW) of corporate renewable energy deals completed in 2017 brought the total of new corporate backed renewable energy projects in the U.S. and Mexico to more than 10 GW.
The move by Google, the world's largest corporate buyer of renewable energy, to power its entire global operation – including both data centers and offices – with 100 percent renewable energy. Currently purchasing 2.6 gigawatts of wind and solar energy, Google is only one of 213 members of RMI's Business Renewables Center that are taking advantage of clean, renewable energy.
Numerous countries around the world joined Germany in calling for a ban on internal combustion engine vehicles. (Germany implemented its ban in 2016.) Norway will sell only fully electric cars by 2025, India and the Netherlands by 2030, France and the United Kingdom by 2040, and China by sometime in the near future (no date yet set). More countries are expected to join the list, the RMI says.
Run on Less, a first of its kind cross-country road show, proved that 10 mpg is possible using efficiency technologies that are available on the market today. If the 1.7 million trucks on North American highways today achieved the same level of efficiency as the trucks in the Run, they would save 9.7 billion gallons of diesel fuel, $24.3 billion, and 98 million tons of CO 2 each year.
Waymo, the autonomous car project launched by Google, tested its autonomous cars in Phoenix as part of a pilot program. Waymo started offering free self-driving taxi rides – with a Waymo employee in the driver's seat – to people who live in or near the Phoenix suburb of Chandler. By the end of 2017, the company was running its autonomous vehicles around Phoenix with nobody in the driver's seat.
More and more people in sub-Saharan Africa are getting clean power from renewable energy microgrids. Governments in countries as varied as Tanzania, Rwanda, and Sierra Leone are beginning to think about how the off-grid energy provided by minigrids could help them achieve energy access and economic growth targets. For example, Nigeria is rolling out some 1,200 minigrids to serve a projected 200,000 households and 50,000 local businesses.
GTM Report Shows Solar O&M Is a Nationwide Game Played Locally
The report identifies the top PV O&M vendors in the nation: First Solar, SOLV, MaxGen, SolarCity, and SunPower. The five players alone represent more than 19 gigawatts of operational PV systems under O&M at the end of Q3 2017 – more than the 30-plus other U.S. vendors analyzed in the report.
Excluding the residential segment, the top five firms manage O&M for a whopping 40 percent of U.S. installed capacity.
For the first time, the GTM report also broke down the analysis by region, using the eight U.S. regions defined by the Bureau of Economic Analysis (BEA).
A quick look at the top players by region shows that First Solar leads in the Far West region and SOLV in the Plains and Rocky Mountain regions, but all the other U.S. regional markets have leaders that are not in the national top five:
Borrego Solar in New England
QE Solar in the Mideast
Bay4 Energy Services in the Great Lakes
Strata Solar Services in the Southeast
The analysis shows that the relative weight of each region matters a lot in the nationwide analysis. The Far West region, for example, accounts for 45 percent of the installed capacity projected at the end of 2017, while the Southeast, Southwest, and Mideast regions amount to 39 percent in aggregate. The remaining 16 percent are split between the Rocky Mountain, New England, Plains, and Great Lakes regions.
The variation in local market size explains why firms like Borrego Solar, QE Solar, Bay4 Energy Services and Strata Solar Services can be regional leaders without appearing in the U.S. top five. That's because nationwide rankings are heavily skewed towards regions where other players like First Solar and SOLV are stronger.
Notably, MaxGen Energy Services and SunPower do not lead in any single region but rank among the top vendors in multiple regions and show a more geographically diverse portfolio than most other players.
Segments also matter. The landscapes for commercial, industrial and utility-scale PV plant O&M have different characteristics and different market players, and the new GTM report analyzes vendor landscapes and rakings in each segment and region.
Scale matters in O&M, so portfolio size is an advantage, GTM says. Geographic diversification is an obvious way for vendors to grow, but it requires cash and involves both organizational and cultural changes. The move is risky, and while it does increase scale, it may not yield significant efficiency gains because in the maintenance business, most of the economies of scale happen within a given service territory where technicians and equipment can be shared across a number of PV systems. This explains why the U.S. O&M landscape still features strong local firms with a focus on a single region or even a single state, the authors say.
The report says operations management – the 'O' in O&M – is the area where nationwide players do have an advantage: a single operations center can supervise sites located across the country, analyze their performance, dispatch technicians, and report to asset managers and owners. Operations centers that manage more sites tend to be more efficient.
Also, for large utility sites subject to North American Electric Reliability Corp rules (plants above 75 megawatts AC), only vendors with solid financials can invest in compliance and maintain a balance sheet that would survive the potential cost of non-compliance fines.
While some O&M vendors are content being local players, most of the top 15 O&M vendors in the U.S. have national ambitions and are investing in new service centers to expand to more states across the country, the report says. The underlying threat for local firms is that investors with geographically dispersed portfolios will favor national O&M providers that can deliver consistent quality of service and consistent data across a fleet of assets in different corners of the United States. In this scenario, local O&M vendors could be relegated to a role of maintenance subcontractors working for nationwide players who control the customer relationship.
The authors say that in a very price-competitive environment, the race to achieve nationwide service coverage could be an attempt by vendors to maintain direct customer relationships with large portfolio owners, in a bid to preserve both contract volumes and margin. But geographic expansion is capital-intensive and could result in red ink for a few years as O&M firms invest in new staff and infrastructure in the hope of winning new business.
The report cautions that while the strategy seems to be a good one, a pending Section 201 trade case now on the desk of President Trump – the White House may impose tariffs on solar cell and panel imports – could alter the market dynamics.
State Roundup: Iowa Ethanol Production Records Another Record Year
In Iowa, the state's 43 ethanol plants recorded another record-breaking year, producing 4.2 billion gallons in 2017. The slight uptick in production from 4.1 billion gallons in 2016 is largely due to several plant expansions and increased demand of exports and higher blends like E15.
"Iowa continues to lead the country and the world in ethanol production and efficiency," said
Iowa Renewable Fuels Association
(IRFA) Executive Director Monte Shaw. "Several plant expansions just finished or will finish during the first quarter of 2018, so production could jump again next year.
"That makes expanding export markets abroad and breaking down unnecessary barriers to E15 here at home top priorities," he said, citing action at the federal level needed to create a better environment for retailers to move forward with E15. "The EPA needs to provide the same regulatory treatment for E15 as all other ethanol blends. That step alone would draw many more retailers into offering the option of E15 to their customers."
Citing ethanol as the world's cheapest source of fuel octane, Shaw said his group would also be working to continue to build on the record exports of 2017.
IRFA's top state policy priority for 2018 is securing funding for the Iowa Renewable Fuels Infrastructure Program (RFIP) to ensure more retailers have the equipment necessary to offer higher blends of ethanol now and in the future, the IRFA director said.
In New York
, Gov. Andrew Cuomo this week unveiled a
comprehensive agenda
to combat climate change by reducing greenhouse gas emissions and growing the clean energy economy.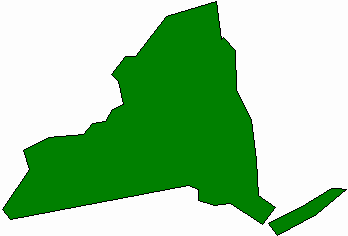 The governor said that by further strengthening the Regional Greenhouse Gas Initiative and welcoming new state members, New York will continue its progress in slashing emissions from existing fossil fuel power plants.
In addition, the governor says, commitments announced this week advance clean energy technologies, including solar, energy storage, energy efficiency and offshore wind, will spur market development and create jobs across the state.
"New Yorkers know too well the devastation caused by climate change, and in order to slow the effects of extreme weather and build our communities to be stronger and more resilient, we must make significant investments in renewable energy," Cuomo said. "With this proposal, New York is taking bold action to fight climate change and protect our environment, while supporting and growing 21st-century jobs in these cutting-edge renewable industries."
The governor said the 2018 Clean Energy Jobs and Climate Agenda will build on the progress made to date under the Governor's Reforming the Energy Vision policy, which includes the nation-leading Clean Energy Standard mandate to generate 50 percent of the state's electricity needs from renewable energy sources by 2030, as well as ambitious climate protection activities under the state's Environmental Protection Fund.
The governor also directed the state's Department of Environmental Conservation to adopt regulations ending the use of coal in the state's power plants by 2020, a move Cuomo called for in his 2016 State of the State address. At the same time, Cuomo created the Electric Generation Facility Cessation Mitigation Fund to address the needs of the local communities affected by any closure.
In Arkansas, the City of Fayetteville this week became the first municipality in the state to commit to transition to 100 percent clean and renewable sources of energy.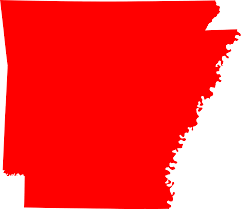 On Tuesday, the Fayetteville City Council voted to adopt the city's
Energy Action Plan
, which includes a goal of powering all government operations with 100 percent clean energy by 2030 and the entire community by 2050.
The vote makes Fayetteville the 54th city in the country to commit to 100 percent clean energy, the Sierra Club said.
Glen Hooks, director of the Arkansas Sierra Club, called the vote a "tremendous step forward" and commended Mayor Lioneld Jordan, the city council and city employees "for their vision and commitment to improving the quality of life for Fayetteville residents. We are proud to recognize Fayetteville as the first Arkansas city to commit to a 100-percent renewable energy future – the first of what we believe will be many."
In May 2017, Jordan endorsed the goal of powering Fayetteville entirely with clean and renewable sources of energy, becoming the first Arkansas mayor to do so and Sierra Club leaders say the city's commitment to clean energy builds off of the vision laid out by the mayor.
"Fayetteville has shown leadership in climate change adaptation and mitigation in a variety of ways," Jordan said. "We've installed electric vehicle charging stations around the city, signed onto the Sierra Club's 'Mayors for 100-Percent Clean Energy' pledge, promoted energy efficiency programs for homes and businesses, and much more. The Energy Action Plan is another bold step in our efforts to reduce greenhouse gas emissions and improve the quality of life for all Fayetteville citizens, present and future."
SEIA Releases Two Documents to Open Commercial & Industrial Solar
The Solar Energy Industries Association (SEIA) announced this week the release of two documents the trade group says are designed to spur investment in commercial solar projects.
The
first document
is a contract that combines the benefits of a Power Purchase Agreement (PPA) with Property Assessed Clean Energy (PACE) to provide customers with a valuable new financing option.
"The PACE PPA further builds out SEIA's suite of model contracts so all solar transactions can be efficiently negotiated and financed," said Mike Mendelsohn, SEIA's senior director of project finance and capital markets. "Our goal is to broadly open the U.S. commercial real estate sector for solar deployment, and the PACE PPA is a valuable tool to allow that progress to happen."
SEIA Cited Ballard Spahr and CleanFund Commercial PACE Capital Inc. for their leadership in the document development.
The second document, co-authored by SolarKal, is an educational report designed to explain the value of on-site solar to commercial property owners. According to the report, "
Solar Energy & Commercial Real Estate (CRE): Insights for Your Investment Property
," solar systems can allow commercial property owners to raise rents, lower operating expenses, negotiate lease extensions, and increase the net present value, or NPV, of their buildings.
Both documents were developed by SEIA's C&I Working Group, which is focused on creating solutions for the commercial and industrial sectors.
To download the PACE PPA document and see the rest of SEIA's available model contracts and leases, click
HERE
.
Iowa RFA Announces Pollinator Promotion Project at Ethanol Plants
Iowa's ethanol and biodiesel plants produce more clean biofuels daily than any other state in the country, a level that will now accommodate an effort to enhance the state's environment in a new way – promoting pollinator growth.
The Iowa Renewable Fuels Association (IRFA) has launched the Monarch Fueling Station Project to help ethanol and biodiesel producers across the state establish monarch butterfly habitats on green spaces surrounding biofuels plants.
"Iowa's biofuels producers take pride in creating clean, alternative fuels that are better for our environment and add value to agricultural commodities," said IRFA Executive Director Monte Shaw. "A project to protect these beautiful pollinators that are so critical to Iowa agriculture and the natural environment seemed like a perfect fit.
"Because of their migratory patterns, monarchs need small patches of habitat throughout the state. Even a tenth of an acre can make a difference. Iowa's ethanol and biodiesel plants are scattered across Iowa and also tend to have a lot of green space on their properties – making them excellent partners for this effort."
Kevin Reynolds, who has over 30 years of experience in environmental conservation, will serve as the project's Habitat Establishment Coordinator. He will assist biofuels producers in the best practices to convert grassy areas into monarch fueling stations that contain vital milkweed plants and other wildflowers that support the monarch population.
"Having recently retired from a 36-year career working to protect Iowa's soil and water, I'm excited to put my experience and expertise to use protecting a new aspect of Iowa's natural environment," Reynolds said. "This project will help preserve pollinators for the sake of Iowa agriculture and environmental diversity for generations to come."
As part of the project, IRFA has joined the Iowa Monarch Conservation Consortium, an organization that is implementing a statewide strategy to protect the monarch butterfly in Iowa.
"This new effort fits well into the Iowa Monarch Conservation Strategy to foster habitat improvements in rural landscapes, and especially where habitat coincides with agricultural production," said Steve Bradbury, professor of entomology at Iowa State University and one of the leaders of the Iowa Monarch Conservation Consortium, which has more than 30 partnering organizations. "We believe the IRFA-established habitats will help model how we make progress through voluntary, statewide efforts based on the best available science."
Lincolnway Energy in Nevada is the first IRFA member to establish a monarch fueling station. In recent weeks, the first steps were taken on a two-acre plot to prepare the fueling station for seeding in the spring.
"It's exciting to be the first ethanol plant in Iowa to launch a project like this," said Eric Hakmiller, CEO of Lincolnway Energy. "Pollinators like the monarch butterfly are an important part of Iowa's agriculture landscape. Anything we can do to protect their population is worth our time and effort."
Study Outlines How California LCFS Can be More Equitable
According to new research, low carbon liquid fuels must play a more significant role to meet California's 2020 and 2030 carbon reduction goals under the Low Carbon Fuel Standard (LCFS).
Data from Propel Fuels and ICF, a global consulting firm, indicates consumers will make low carbon purchasing decisions if given the opportunity to do so. However, the research also shows the current policy model will need to change to allow more low carbon capable vehicles to enter the market.
"Our research shows that the LCFS is important, growing fast and needs to be implemented equitably to succeed," said Rob Elam, CEO of Propel Fuels. "But if equity and fairness are goals of California's carbon policies, they must be incentivizing what is working, and that is low carbon fuels and vehicles.
"California should mandate that every vehicle sold in state be low carbon fuel compatible such as Flex Fuel and high efficiency diesels, along with EV and hydrogen offerings," he said.
A recently published series of white papers reveals what Propel says is "groundbreaking research" into the progress and challenges under California's LCFS. Co-authored by Propel and ICF, the Propel Workshop's "California's LCFS: Unlocking Value in Low-Carbon Liquid Fuels" illustrates key points on the LCFS' size, scope and need for equity including:
The LCFS is the most significant emissions reduction program for California's transportation sector-it is expected to deliver more GHG reductions than all other transportation programs combined.
Contrary to industry beliefs, LCFS customers are not obligated parties; the program's real customers are fuel consumers, who bear the financial cost of carbon regulations.
The pricing forecasts, and forecasted deficit generation-linked to gasoline and diesel fuel consumption-suggest that the annual market value of credits traded will approach $4 billion by 2022 (or ~$190/MT), with a cumulative market value exceeding $17 billion in 2022.
Low-carbon fuels need to make up 25-percent market share or more to achieve the 2020 goal and even more for 2030 (more than double to roughly 5 billion gallons). Every new vehicle sold in California needs to be low-CI compatible including Flex Fuel Vehicles (FFV) and high-efficiency diesel.
Philip Sheehy, technical director at ICF, led the development of a new LCFS Credit price path forecast and estimated the resulting LCFS market value at approximately $650 million in 2017; with the anticipation of a six-fold growth by 2022 to roughly $4 billion.
"Market observers have justifiably been focused on the federal Renewable Fuel Standard program-things like the RVO cliffhanger and the drama surrounding the point-of-obligation," said Sheehy. "Here in California though, the LCFS program is growing up fast and market observers should take note. It is easy to get lost in the jargon of the LCFS program – deficits, credits, carbon intensity values, etc. – but what we've tried to do is cut through all that and talk about the opportunity at hand in terms of investment dollars. It is going to be fascinating to watch this market evolve over the next couple of years."
California's policy makers have promoted an Electric Vehicle (EV) focused "market transformation" approach to reducing transportation sector emissions and achieve LCFS goals. Sometimes referred to as "trickle down carbonomics," the strategy focuses incentives towards California's wealthiest for purchasing new vehicles with expensive technologies in the hope market acceptance will reduce costs over time.
As studies show, the strategy may not be the most cost effective, or politically durable, way to reach California's carbon reduction goals.
SoCal Ed Offers Clean Energy Plan to Meet State Climate, Air Quality Goals
Southern California Edison (SCE), one of the nation's largest electric utilities, has proposed an integrated strategic framework for the state to meet its ambitious climate and air quality goals, describing its
Clean Power and Electrification Pathway
in a white paper released last month.
The approach builds upon existing state programs by identifying cost-effective actions to increase clean energy in the electric system and to leverage that clean electricity in the transportation and building sectors to achieve needed emissions reductions, the utility says in a press release.
California environmental goals include reducing greenhouse gas (GHG) emissions by 40 percent from 1990 levels by 2030 and by 80 percent by 2050, as well as reducing nitrogen oxides (NOx) and other health-harming pollutants in areas of the state with the highest levels of air pollution by 2032.
"Climate change and air pollution are serious threats that will require the state to transform the way energy is produced and used," said Pedro Pizarro, president and CEO of Edison International, SCE's parent company. "California is a global leader in addressing climate change and we will enable those efforts by leading the transformation of the electric industry to better serve our customers, protect the environment and improve public health."
The plan calls for a 30-gigawatt (GW) increase in large-scale, carbon-free generation such as wind, solar and large hydroelectric power plants that will help make up at least 80 percent of electricity, doubling the use of carbon-free power delivered to customers; adding 10 GW of energy storage; the continued push of distributed rooftop solar; and doubling energy efficiency by 2030.
Noting that the transportation sector is the largest source of GHG emissions and local air quality problems, the pathway calls for the acceleration of the use of electric vehicles, including passenger cars and medium- and heavy-duty vehicles, to more than 7 million by 2030. (SCE notes that the state's electric sector has already reduced GHG emissions below 1990 levels and now accounts for only 19 percent of California's emissions.)
"It is critical that we work toward providing measurable reductions in air pollution that causes health problems and disproportionately affects communities that are located near transportation corridors with heavy freight movement," Pizarro said.
To encourage consumer acceptance and adoption of electric vehicles, SCE's proposal urges development of additional charging infrastructure and continued financial incentives that lower the purchase price of electric vehicles during the early stages of adoption, particularly for low- and middle-income communities.
The plan also calls for increasing electrification of commercial and residential space and water heating. Officials say the electrification of nearly one-third of residential and commercial space and water heaters, combined with continued improvements in energy efficiency in buildings, could reduce GHG emissions significantly.
The SCE proposal provides continued support for the state's market-based, cap-and-trade program as a critical component of efforts to reduce GHG emissions, while ensuring that electricity remains affordably priced for utility customers. The proposal also recognizes the importance of geographically diverse sources of renewable energy and regional markets that support affordable, zero carbon energy supplies.
The integrated approach laid out by SCE emphasizes the urgency of implementing the actions the utility outlined. With only 12 years to reach the 2030 target, timely and proactive decisions will have to be made, officials say, adding that policy makers, along with business and community leaders, must quickly align on the near-term policies, programs and market changes needed to meet California's ambitious timeline.
"I am encouraged to see SCE proposing solutions and taking seriously our clean air needs and climate protection goals," said Joseph Lyou, president and CEO of the Coalition for Clean Air, and South Coast Air Quality Management District board member.
"SCE's push to evolve the role of solar energy and the clean energy market will result in making zero emission electric supply available cost effectively for expanded use in transportation, homes and businesses," said Mark Widmar, CEO of First Solar.
"SCE is dedicated to delivering a clean energy future for California," said SCE President Ron Nichols. "The Clean Power and Electrification Pathway provides a blueprint to achieve the company's and the
state's air quality and climate policy goals
by building a clean energy economy while creating high-skill middle income jobs. SCE will continue to leverage and expand a wide variety of innovative technologies, including large-scale and customer-sited renewables, energy storage and energy efficiency."
SCE serves a population of approximately 15 million via 5 million customer accounts in a 50,000-square-mile service area within Central, Coastal and Southern California.
DOE Labs Show Synergies of Solar + Storage for Managing Demand Charges
A report from two DOE national laboratories shows that in nearly every simulation, solar plus storage co-deployed in commercial buildings result in a greater demand reduction than the sum of what each would achieve alone.
Solar-Plus-Storage Synergies for Managing Commercial-Customer Demand Charges
, written by researchers from Berkeley Lab and the National Renewable Energy Laboratory (NREL), estimates demand charge savings from solar and battery storage systems co-deployed in commercial buildings.
It follows two previous studies that examined demand charge savings from solar on a stand-alone basis for
residential
and
commercial
customers.
Demand charges, which are based on a customer's maximum demand in kilowatts (kW), are a common element of electricity rate structures for commercial customers. The earlier analyses showed that solar alone has limited ability to reduce demand charges, depending on the specific design of the demand charge and on the shape of the customer's load profile.
The latest analysis seeks to assess the incremental demand reductions from adding behind-the-meter storage in conjunction with solar. To do so, the study estimates demand charge savings from solar-plus-storage systems based on simulations across a large number of commercial building types and locations, over a multi-year period, with varying solar and storage system sizes and a range of demand charge designs.
Key findings from the analysis include:
Solar + storage exhibit consistent synergies for demand charge management. In nearly every simulation, solar + storage co-deployed in commercial buildings result in a greater demand reduction than the sum of what each would achieve alone. The greatest synergies occur for buildings with broad daytime peak loads that extend into early morning and/or evening hours (as shown in the schematic above) and for locations with a high degree of intermittent cloud cover where storage can buffer transient drops in solar production. The strongest solar + storage synergies in our analysis were found for hospitals and office buildings, and for most building types in Miami, though these are not necessarily the cases with the greatest absolute level of demand reduction.
Demand reductions from solar + storage are highly customer-specific. Demand reductions from solar + storage systems vary substantially from customer to customer, depending on commercial building type and location. The greatest demand reductions tend to occur for buildings with relatively narrow afternoon peak loads and in locations with the most consistent sunshine. These are the same conditions in which solar, on a stand-alone basis, tends to yield the greatest demand reductions, though the reductions may be considerably greater with the addition of storage.
Demand charge reductions from solar + storage depend on demand charge design. Solar + storage systems yield greater demand reductions under demand charge designs that are based on pre-defined peak periods; this is in contrast to the more typical "non-coincident" demand charge design that is based on the customer's maximum demand at any point over the course of the month. Separate from that design issue, demand charge reductions from solar + storage also tend to be greater for demand charge designs where billing demand is measured over relatively short (e.g., 15-minute or 30-minute) intervals.
The principal report is published in slide deck form, accompanied by a written executive summary, both of which can be downloaded
HERE
.
Funding support for the study came from DOE's Solar Energy Technologies Office.
Scientists Say Next-Gen Solution for Renewable Storage May Be at Hand
University of Southern California scientists say they may have solved the conductivity issues associated with metal-organic frameworks, making them prime candidates for renewable energy harvesting and storage.
Scientists have used metal-organic frameworks – very small, flexible, ultra-thin, super-porous crystalline structures – to do everything from capturing and converting carbon into fuels to storing hydrogen and other gases. But they say their biggest drawback has been their lack of conductivity.
Now, according to USC scientists, it turns out that metal-organic frameworks can conduct electricity in the same way metals do.
This finding opens the door for metal organic-frameworks to one day efficiently store renewable energy at a very large, almost unthinkable scale.
"For the first time ever, we have demonstrated a metal-organic framework that exhibits conductivity like that of a metal," said Brent Melot, assistant professor of chemistry at the USC Dornsife College of Letters, Arts and Sciences. "The natural porosity of the metal-organic framework makes it ideal for reducing the mass of material, allowing for lighter, more compact devices."
Smaranda Marinescu, assistant professor of chemistry at USC Dornsife, said, "Metallic conductivity in tandem with other catalytic properties would add to its potential for renewable energy production and storage."
Their findings were published in the Journal of the American Chemical Society.
Scientists say metal-organic frameworks are so porous that they are well-suited for absorbing and storing gases like hydrogen and carbon dioxide. Their storage is highly concentrated: one gram of surface area provides the equivalent of thousands of square feet in storage.
Researchers say solar has not yet been maximized as an energy source, noting that the earth receives more energy from one hour of sunlight than is consumed in one year by the entire planet. But there is currently no way to use the energy because there is no way to conserve all of it. They say this intermittency is intrinsic to nearly all renewable power sources, making it impossible to harvest and store energy unless, say, the sun is shining or the wind is blowing.
If scientists and industries could one day regularly reproduce the capability demonstrated by Marinescu, it would go a long way to reducing intermittency, enabling the production of solar energy an enduring and more permanent resource.
Metal-organic frameworks are two-dimensional structures that contain cobalt, sulfur and carbon atoms. In many ways, they very broadly resemble something like graphene, which is also a very thin layer of two-dimensional, transparent material.
As temperature goes down, metals become more conductive. Conversely, as the temperature goes up, it is semiconductors that become more conductive.
In the experiments run by Marinescu's group, the researchers used a cobalt-based metal-organic framework that mimicked the conductivity of both a metal and semiconductor at different temperatures. The metal-organic framework designed by the scientists demonstrated its greatest conductivity at both very low and very high temperatures.
_______________________________________________________________
Editor's Note
: We here at 25x'25 welcome companies and organizations with a major stake in the continued growth and development of renewable energy across America. We invite those interests to increase visibility and demonstrate a commitment to a clean and economically vibrant energy future by taking advantage of opportunities to sponsor
The 25x'25 Weekly REsource
, a highly acclaimed newsletter distributed to key state and federal policy makers, their staff and a wide range of stakeholder organizations. For sponsorship information, click
HERE
.
Upcoming Events

Roger Farrer Energy Conference in OK Set for Next Week
Engaging speakers and all the latest news from around Oklahoma concerning renewable energy, energy efficiency and other complimentary technologies will be on hand at the 3rd annual Roger Farrer Energy Conference – "Back to the Future III" – in Edmond next Wednesday, Jan, 10.
Presented by the Oklahoma Association of Energy Engineers (AEEOK) and the Oklahoma Renewable Energy Council (OREC), the conference, "Back to the Future III," will be held at 100 North University Drive, from 8:30 a.m. to 5 p.m.
The joint AEEOK and OREC conference will present trends and innovations in renewables and energy and beneficial electrification.
Breakout sessions and topics for discussion include:
Status update on renewable energy in Oklahoma
On-road and off-road EV the economic and environmental impact
Smart Building Technologies
The integration of DER on the grid
Attendance tickets are $40; $35 for government and nonprofit representatives; and $20 for students.
To register, click HERE.
Booth sponsorships, which include two registrations each, are available for $200 each. Morning sponsorships, which also include two registrations, are $250.
Platinum Presenting Sponsorships, which include four registrations, a center booth and recognition on all program materials, are $1,000. Gold Co-Presenting Sponsorships, which include four registrations, a booth, and a logo on program materials, are $500.
For more sponsorship details, click HERE.
Energy Independence Summit 2018 Set for Feb. 11-14
Energy Independence Summit 2018, the nation's premier clean transportation policy summit, is set for Feb. 11-14 in Washington, D.C.
The event will be staged by Transportation Energy Partners (TEP) is a national non-profit organization that brings Clean Cities coalition leaders together with the clean transportation industry to advance policies that will reduce American dependence on petroleum-based fuels.

TEP officials say the summit provides a unique opportunity for Clean Cities Coalitions and leaders in the clean transportation industry to network and build partnerships with each other, and with key congressional and Trump administration policymakers in Washington.
Attendees will have the opportunity to:
Meet with leaders of the new administration and key congressional leaders.
Learn the latest on how you can benefit from investments from the Volkswagen settlement.
Network with the nation's Clean Cities Coalitions and top industry leaders.
Participate in roundtable discussions with DOE, EPA, USDA, Department of Transportation and Department of Defense.
Learn about new technologies and market developments that are driving the alternative fuels industry forward.
Participate in Capitol Hill Day meetings and educate members of Congress about successful projects achieved in partnership with government and industry.
Attend the Capitol Hill Day reception hosted by UPS.
Attend the Salute to Clean Cities reception.
The summit will take place at the Renaissance Dupont Circle Hotel in downtown Washington.
For more information and registration, click HERE.
Other events of interest to 25x'25 partners and other renewable energy stakeholders can be found by clicking
HERE
.
.