There's something unfortunately familiar about the fiscal 2019 budget proposal released by the White House this week: It bears the same draconian cuts to clean energy programs the Trump administration sought last year. The proposal makes even clearer the Trump administration's growing focus on fossil energy, like coal, gas and oil, and ever diminishing support for clean energy technologies. His proposal would slash or eliminate programs and services that benefit rural America, including those that promote the production of clean energy from our farms, ranches and forestlands. Like last year, congressional leaders are reminding us that, ultimately, it is lawmakers who craft and adopt the annual spending plan, asserting that the suggested cuts will not survive. But given the chaotic ebbs and flows that have dominated much of the legislative process in Washington over the last several years, stakeholders would do well to continually remind lawmakers that the short-sighted spending cuts sought by the Trump administration would close down critical research and development efforts critical to rural America, and would delay the nation's inevitable transition to a clean energy future.
Trump Budget Proposal, Clean Energy Cuts Face Tough Road in Congress
A fiscal 2019 budget proposal released by the White House this week is similar to the one issued last year in that it calls for steep cuts in a wide array of clean energy programs, while pushing for increased spending on fossil fuels and nuclear.
Lawmakers on Capitol Hill were quick to say the massive cuts proposed in President Trump's budget plan would not survive, and quickly asserted that Congress sets the budget, not the White House.
But renewable energy advocates also know that the chaotic legislative process in this highly partisan Congress and the ongoing influence of a resolute group of budget hawks, especially in the House, could put the clean energy programs at risk.
Last year, Congress rejected nearly all of the reductions the White House sought in spending on renewable energy like wind, solar, bioenergy and hydropower, though their status was not assured until after the Senate turned back House budget proposals nearly as harsh as those that came from the White House.
Renewable energy advocates tout the programs targeted by the White House proposal as supportive of critical research and development efforts needed to enhance an inevitable transition to a clean energy future. Supporters also say the programs are important to economically depressed rural America.
Under the White House proposal, overall DOE spending would get a slight bump up over the next fiscal year starting Oct 1, climbing to $30.6 billion from this year's $30.1 billion. But the new money would go to spending on the nation's nuclear arsenal, which makes up about half of the DOE budget, and to fossil energy research and development.
As the White House proposal did last year, the 2018 budget blueprint is targeting DOE's Office of Energy Efficiency and Renewable Energy (EERE), calling for a cut of some two-thirds of the EERE's current budget, from nearly $2 billion down to just under $700 million.
The White House wants to kill the Advanced Research Projects Agency-Energy (ARPA-E) program because of what it says is an overlap of the agency's ongoing research and development with that being undertaken in the private sector. (ARPA-E's statutory obligation, however, is to focus on high-potential, high-impact energy technologies that are too early and too risky for private-sector investment.) Last year, Congress rejected the administration's call to kill ARPA-E and, instead, added $15 million to the agency's budget.
The White House would also eliminate DOE's Loan Program Office (LPO), which was created by Congress in 2005 to help American innovative energy and advanced auto manufacturing projects gain access to financing to help bring new technologies to commercial deployment. The LPO manages a portfolio comprising more than $30 billion in loans, loan guarantees and conditional commitments covering more than 30 projects, and securing more than $50 billion in total project investment.
Under the heading of "Duplicative, Ineffective or Lower Priority Programs," the 2018 White House budget for USDA would eliminate all funding for the Rural Energy for America Program (REAP), which has supported more than 15,000 energy-saving and clean energy-producing projects in rural areas across the country since 2012, and the Biomass Crop Assistance Program (BCAP), which supports U.S. cellulosic biofuel production.
One advocacy group, the Information Technology and Innovation Foundation, said the proposed cuts in clean energy programs "would undercut progress toward cheaper, cleaner energy in the United States and damage the nation's prospects for global leadership in key growth industries of the 21st century."
In its blog posted this week, 25x'25 says the Trump budget proposal "would slash or eliminate programs and services that benefit rural America, including those that promote the production of clean energy from our farms, ranches and forestlands."
Infrastructure Plan Draws Hope, But Also Questions About Costs
President Trump this week unveiled a long-awaited $200 billion infrastructure plan that has received a muted response from the renewable energy sector.
There was favorable response from some advocacy groups pleased with the plan's focus on rural communities. Some $50 billion of that $200 billion allotment would target infrastructure needs in rural America.
The White House says in the 55-page "legislative outline" for rebuilding the U.S. infrastructure, including roads, airports, dams, bridges, the electric grid and other projects, that the original $200 billion outlay will, over the next 10 years, generate another $1.3 trillion in investment.
But members of Congress expressed concerns about how the plan would be paid for, with many noting the bulk of the costs would have to come from state and local governments that can't afford it.
Most lawmakers and stakeholders concur in the belief that much of the funding would have to come from an increase in transportation-related taxes and fees, including a hike in the U.S. gasoline tax, which has not seen an increase in three decades. Trump said this week that he favors a 25-cents-per-gallon gas tax hike.
The American Wind Energy Association (AWEA) is one of the few renewable energy groups responding to the proposal, citing a potential for increased access to wind power.
"We see significant promise in President Trump's plan," said Amy Farrell, senior vice president of Government and Public Affairs at AWEA. "With 99 percent of American wind farms built in rural areas, an investment in transmission infrastructure boosts rural economies while improving resilience and reliability, delivering low cost power to consumers and strengthening U.S. energy dominance."
Farrell was also appreciative of a component of the White House plan calling for fewer regulatory hurdles for infrastructure upgrades through more streamlined permitting processes and shortened environmental impact studies.
AWEA notes that transmission lines carry "low-cost energy harvested from wind turbines on farms and ranches to our homes and businesses." The trade group also cites Bureau of Labor statistics showing wind turbine technicians are the second fast growing job sector in the nation (solar installers are the first).
"And wind is a valuable drought-resistant cash crop for American farmers and ranchers, with annual land lease payments in excess of $245 million," the trade group said. "More transmission capacity means these benefits will reach many more parts of the United States.
"Transmission's benefits far outweigh costs, but government regulations cause delays that kill these transformative infrastructure projects," Farrell said. "If Congress produces a balanced infrastructure bill that streamlines transmission siting and permitting, the president's pen could unleash new energy resources and tens of billions of dollars in consumer savings each year while also making our grid more resilient to threats."
But Ken Kimmell, president of the Union of Concerned Scientists points out that nowhere in the White House outline do the words "climate change," "renewable energy," "modern electric grid," "resilience" and "adaptation" appear.
"This is a plan to shore up the infrastructure of the past, rather than invest in what we need for the future," Kimmell said, citing "transmission lines that connect the country's plentiful wind and solar energy to the population centers where it's needed."
He said what is required is "a modern electric grid to accommodate more renewables, and energy storage projects to set us up for a widescale roll out of this technology."
Kimmell said that meanwhile, local leaders around the country are begging for help because they need to make their communities more resilient to hurricanes, floods, wildfires and other extreme events that he said climate change is making worse.
"This proposal doesn't begin to respond to the scale of assistance local communities need to cope with these mounting impacts," he said. "It merely shifts the burden of rebuilding our nation's crumbling infrastructure onto state and local budgets which are already strapped."
Under the White House plan, half the U.S. outlay – $100 billion – would be allocated for a grant competition that would give preference to those proposals that raise revenues such as taxes, fees or tolls, and would limit federal help to 20 percent of new money generated.
It includes another $20 billion to boost federal lending programs and private-activity bonds used to attract private investment, and $50 billion in block grants to governors to choose rural projects. Another $20 billion would go to "transformational" projects and $10 billion would be devoted to a capital financing fund for federal infrastructure.
DOE Unveils Breakthrough Research in Engine and Fuel Co-Optimization
DOE officials on Thursday released two studies from the Co-Optimization of Engines and Fuels initiative (Co-Optima), one identifying high-octane blendstocks that could be blended into gasoline for better performance, and the other outlining a new mathematical equation that quantifies the fuel efficiency potential associated with different fuel properties.
The reports represent a major milestone in DOE research aimed at simultaneously transforming both transportation fuels and vehicles to maximize performance and energy efficiency, while also minimizing environmental impact and accelerating widespread adoption of innovative combustion strategies.
The reports follow data that was released last summer that showed ethanol as the leading candidate fuel additive to achieve 2025 goals for the American transportation system.
The research builds on a large body of work that has already been done on various fuel additives, including ethanol, which is an inherently high-octane fuel additive that contains many of the benefits researchers are looking for, including commercial and economic viability.
In addition to identifying blendstocks across five chemical groups, the study, Fuel Blendstocks with the Potential to Optimize Future Gasoline Engine Performance, determines that once co-optimized with advanced gasoline engines, the blendstocks have the potential to improve passenger vehicle fuel economy by 10 percent.
The companion study, Efficiency Merit Function for Spark Ignition Engines, aims to provide American industry with the scientific foundation needed to maximize vehicle and fuel performance and efficiency, thereby enabling increased fuel economy and more affordable transportation. DOE says that for a typical American household, transportation costs are second only to housing expenses.
"Increasing the efficiency of internal combustion engines is one of the most cost-effective approaches to improving the energy efficiency of new vehicles in the near- to mid-term in conventional, hybrid and plug-in hybrid electric vehicles," said Principal Deputy Assistant Secretary for the Office of Energy Efficiency and Renewable Energy Daniel Simmons. "Researching engines and fuels as a system offers the opportunity to improve the affordability and efficiency of future gasoline engines for American families and businesses."
DOE officials say the Co-Optima initiative aims to co-develop advanced engine technologies and fuel components to significantly increase fuel economy over today's vehicles. While advanced engine designs are being introduced commercially, officials say they are limited by current fuels. Co-Optima explores fuel and engine innovations that work together to maximize vehicle performance and fuel economy. The advanced fuel components can be derived from domestic biomass resources which can increase U.S. energy security and create jobs in rural America.
The representative blendstocks identified in Fuel Blendstocks with the Potential to Optimize Future Gasoline Engine Performance can be blended into gasoline and used in smaller but more powerful and efficient spark-ignition engines. The study explored and evaluated a broad and diverse range of blendstocks across chemical groups that could be derived from domestic sources, including natural gas, petroleum, and biomass. The assessment criteria included physical properties, high-level health-impacts, the ability to improve advanced spark-ignition engine efficiency, and the potential to be introduced commercially in the 2025-2030 timeframe.
The research into fuel property impacts on engine efficiency and performance detailed in the first study was guided and informed by a new engine efficiency merit function, or mathematical equation. Efficiency Merit Function for Spark Ignition Engines documents the development of this merit function and how it can be used to improve the scientific understanding of the dynamic relationship between fuel properties, including octane, and engine efficiency.
Under Co-Optima, DOE's Office of Energy Efficiency and Renewable Energy (EERE) brings together nine national laboratories, 13 universities, and numerous industry and government stakeholders. Working together, the partners explore technologies with the potential to achieve near-term enhancements to the types of fuels and engines found in most vehicles currently on the road as well as revolutionary engine/fuel technologies that may enable longer-term, higher-impact future solutions.
The next phases of Co-Optima will validate these potential fuel efficiency improvements through engine testing. Fuel efficiency gains will also be examined in heavy-duty diesel engines.
For more detail on the initiative, as well as the full series of studies, click HERE.
Debate over RFS Heats up at National Ethanol Conference
With the National Ethanol Conference being held in San Antonio this week, an increase in the ongoing battle of rhetoric between supporters and critics of the Renewable Fuel Standard (RFS) can be expected.
Bob Dinneen, president and CEO of the Renewable Fuels Association (RFA) used his state of the industry speech at the conference to challenge the "unrelenting attacks from those who believe America's future is beholden to the fossil fuels of the past" by asserting that the very success of the RFS shows the program needs no change.
"Foolish fossil fuel fanatics…buoyed by sympathizers in the administration and their champions on Capitol Hill, fueled by funding we can only imagine, and willing to distort reality c to fit their agenda," are trying to "undermine the growth in renewable fuels, repeal or render toothless the Renewable Fuel Standard, and deny consumers choice at the pump are gaining momentum."
Sen. Ted Cruz (R-TX) and other lawmakers from oil-rich states are seeking to reform – or kill – the RFS, claiming it is imposing financial burdens on small refiners faced with high costs for credits needed to certify their compliance with the biofuel blending requirements called for by the program.
They cite in particular Philadelphia Energy Solutions (PES), the largest refiner on the East Coast, which has declared bankruptcy, claiming the Renewable Identification Numbers (RINs) it must purchase in lieu of any biofuels it does not have to blend in the fuel it refines are driving them out of business.
Ethanol interests say PES created its own problems with an outdated business model and refused to adapt to fuel market changes generated by the RFS.
Cruz, a longtime critic of the RFS, has seized on the issue to called for a price cap on RIN – a position that has generated a political dispute with Midwest lawmakers who support the standard. Cruz has maintained for three months a hold he placed last fall on the nomination of Iowa Agriculture Commissioner Bill Northey to a USDA undersecretary position. That has raised the ire of Republican Sens. Chuck Grassley and Joni Ernst, both from Iowa, a state that leads the nation in ethanol production.
This week, Dinneen told the ethanol conference that proposals to reform or repeal the RFS hold no water.
"The conversation must be about the future, and must include opportunities to grow the renewable fuel market beyond the RFS, not how to limit the RFS," he said. "There is no reason for the ethanol industry or its champions in Washington to accept demand destruction as a necessary or legal path to the future to accommodate the failed business plans of a few independent refiners."
Meanwhile, the two leading oil trade groups have taken somewhat divergent approaches to the RIN-cost issues.
The American Petroleum Institute (API) has written EPA asking it to deny waivers from RFS obligations sought by more than two dozen small refineries, who cite a provision in the law allowing the agency to grant exemptions based on "severe economic harm." Governors from four states -Pennsylvania, Delaware, Texas and New Mexico – have also called for waivers.
In its letter, API says any reduction in blending requirements being considered by EPA "must maintain a level playing field in the marketplace, and must apply equally across the whole refining sector."
The trade group said issues with the RFS program "are structural in nature, apply to all regulated parties, and need to be addressed on a nationwide basis." API called on EPA to deny the state waivers and small refinery exemptions.
But the refinery trade group, American Fuel & Petrochemical Manufacturers (AFPM), in its own letter to EPA asked that the waivers sought by the governors be granted. It made no reference to the small refinery requests
Late this week, the ethanol industry was quick to tout an analysis from the University of Illinois that shows conditions that caused high conventional biofuel (D6) RIN prices are changing rapidly and that "…it is not out of the realm of possibility for D6 RINs prices to fall back their pre-2013 level of just a few cents without making any changes to the RFS."
The authors contend that high D6 RIN prices have been driven by a "gap" between domestic ethanol consumption (estimated at 14.5 billion gallons in 2017) and the 15-billion-gallon statutory requirement for conventional renewable fuels. The size of that "gap," researchers say, continues to shrink rapidly as E10, E15 and E85 blending has expanded. As that expansion continues at a rapid pace, the gap will be fully closed and RIN prices will fall dramatically.
The study's findings detail "exactly how the RFS was intended to work," the RFA says in a press release. The trade group also said EPA lifting a longstanding ban on the sale of E15 in most of the country "would certainly help accelerate the closing of that gap."
AFPM also asked the agency to reduce mandated volumes of "non-existent" cellulosic biofuels, claiming refineries are paying for RINs for a biofuel that has not been produced.
"Year after year, the cellulosic biofuel industry fails to produce the volumes mandated under the RFS, forcing refiners to pay a de facto phantom fuel tax to comply with EPA's unrealistic predictions," the AFPM letter said. "Refiners should not be penalized for the cellulosic biofuel industry's deficiency, and EPA must take action to adjust these unrealistic volume mandates."
EPA this year reduced its cellulosic requirement under the RFS from last year's 311 million gallons to 288 million gallons, a figure higher than the 238 million gallons the agency proposed earlier last year. EPA Administrator Scott Pruitt raised the requirement upon assurances from the market that cellulosic production would meet the standard.
Also in San Antonio this week, the RFA released a study that showed the U.S. ethanol industry added nearly $44.4 billion to the nation's gross domestic product and supported 358,779 jobs in 2017.
Conducted for the association by ABF Economics, the study also showed the production and use of 15.8 billion gallons of ethanol last year:
supported nearly 72,000 direct jobs and nearly 287,000 indirect and induced jobs across all sectors of the economy;
added more than $24 billion in income for American households;
generated an estimated $5 billion in tax revenue to the Federal Treasury and $5.7 billion in revenue to state and local governments;
supported almost 15,000 jobs and nearly $6 billion in GDP through exports alone; and
displaced 532 million barrels of imported oil, keeping $26.9 billion in the U.S. economy.
"The ethanol industry continues to make a significant contribution to the economy in terms of job creation, generation of tax revenue, and displacement of crude oil and petroleum products," the study notes. "The importance of the ethanol industry to agriculture and rural economies is particularly notable."
For the first time, the analysis also estimated the impact of the ethanol industry on the economy of the 26 states with operating ethanol plants, showing they accounted for more than 75 percent of the sector's national GDP contribution and about 73 percent of national employment and household income.
Economist John Urbanchuk, the study's author and a managing partner at ABF Economics, said an ethanol plant in Iowa "doesn't just benefit local and state residents. Its contributions spread throughout our nation, adding to the U.S. gross domestic product and reducing our reliance on imported oil. Now magnify that one ethanol plant's contributions by more than two-hundred-fold and you have an idea of the benefits that the U.S. ethanol industry provides."
BCSE Study: Renewables 18% Share of Power Market, Pushing Nuclear
The rapid deployment of energy efficiency, natural gas and renewable energy in 2017 generated economic benefits without requiring increases in energy consumption or greenhouse gas emissions, says the 2018 Sustainable Energy in America Factbook, a comprehensive review of energy statistics conducted by Bloomberg New Energy Finance (BNEF) and the Business Council for Sustainable Energy (BCSE).
In its sixth edition, the fact book finds that the record 18-percent share renewable energy holds in the U.S. energy mix, pushing the sector to within "striking distance" of nuclear power, analysts say. The analysis found that the growth of sustainable energy industries over the past year contributed to greater economic competitiveness, job creation and the expansion of the American economy.
"The massive and historic transformation of the U.S. energy sector clicked into a higher gear in 2017, despite new policy uncertainties," says a BNEF summary of the 2018 Factbook. "Renewable deployment grew at a near-record pace, energy productivity and GDP growth both accelerated, and the U.S. became a serious player in the global liquefied natural gas market.
"All of this combined to squeeze U.S. greenhouse gas emissions to a 25-year low, while keeping costs in check for consumers," the summary says.
"The performance is proof that clean energy delivers for the American economy," Lisa Jacobson, president of the Business Council for Sustainable Energy, said in summarizing the findings of this year's factbook. "The 2018 Factbook demonstrates that energy efficiency, natural gas and renewable energy are generating jobs and cleaner air while reducing energy use and boosting the productivity of the American economy."
She said the focus of national energy policy in 2018 and beyond should be to further enhance and promote the continued growth of clean energy sectors.
Rachel Luo, the lead BNEF author of the report, said sustainable energy deployment soared to record levels in 2017, cementing its role as a key contributor to U.S. energy.
"At 18 percent of the power mix, renewable energy resources, including hydropower, are making nearly as large a contribution to U.S. electricity generation as the country's nuclear fleet," Luo said. "Meanwhile, the falling price of newer technologies such as lithium-ion batteries is fueling the transformation of both the transportation and power sectors."
Key findings from the factbook are:
The transformation of the energy sector escalated in 2017, as evidenced by continuing trends
Natural gas remained the primary source of power generation in the U.S., and wind and solar build, combined with increased hydropower generation, drove renewable generation up from 15 percent to 18 percent of the total electricity mix in one year.
Energy productivity, which is the amount of GDP produced by a unit of energy, climbed 2.5 percent in 2017.
Costs remained low: consumers devoted only 1.3 percent of their spending towards electricity, smaller than at any time ever recorded. This offset a rise in the share of
spending devoted to gasoline and motor fuels (up to 2.1 percent in 2017 from 1.9 percent in 2016), allowing the total percent of household expenses dedicated to energy costs to hover under 4 percent, near an all-time low.
Emissions from the electricity sector plummeted again, falling 4.2 percent year-on-year to the lowest level in more than 27 years.
The U.S. remains globally competitive for energy-intensive industries, thanks to low industrial power prices, and U.S. players continue to invest in clean energy:
Historically, industrial power prices in the U.S. have been among the most affordable in the world (averaging 6.76¢/kWh in 2016). The U.S. had the second lowest prices of the G-7 countries in 2016; Canada was number one.
Corporations are playing a stronger role in the energy transformation, increasingly demanding cleaner energy and seeking to capture gains from energy efficiency. In 2017, corporations signed new deals for 2.9 GW worth of offsite renewable capacity.
Global clean energy investment rose to $333 billion, the second-highest amount on record. U.S. investments tracked 2016 levels, at $57 billion, but saw a shift in capital deployment towards wind and energy smart technologies.
New developments in the U.S. energy sector in 2017 included:
The U.S. is solidifying its role as a global liquefied natural gas exporter, and for the first time was a net exporter of natural gas for every month of the year.
New sales of battery, plug-in hybrid, and hybrid vehicles accelerated, driven by longer-
range versions of existing models, long-range affordable BEVs, and the electrification of new car segments. Significantly, the price of lithium-ion battery packs, a key cost component for battery electric vehicles, plummeted 23 percent year-on-year and have fallen 65 percent in five years (between 2013 and year end 2017).
Greater climate commitments from sub-national and private sector actors emerged in
response to federal government climate policy back-tracking. Federal-level actions ranging from trade cases to tax reform also caused uncertainty in the market for clean technologies.
The U.S. energy transformation is impacting the economy, including jobs and investments in infrastructure and grid resilience:
The renewable energy, energy efficiency and natural gas sectors employed approximately three million Americans in 2016. Energy efficiency, with nearly 2.2 million jobs, was the largest single employer within the sustainable energy sectors.
American economic growth is picking up steam, without a parallel jump in energy consumption. Since 2008, primary energy usage has shrunk 1.7 percent even as GDP has accelerated by 15.3 percent.
Utilities and independent developers continue to invest in infrastructure to improve grid operations and support the growth of clean energy. Investor-owned utilities and independent developers spent an estimated $22.9 billion on electric transmission in 2017, a 10 percent rise year-on-year and a 91 percent increase since 2011. Investment in midstream natural gas infrastructure (e.g., transmission, distribution and storage) climbed 19 percent from 2015 to 2016, with distribution accounting for nearly half of the escalation in spending. Total investment in distribution hit its highest level yet at $13.4bn, a 16 percent expansion from 2015 levels.
The 2018 Factbook includes a comprehensive overview and detailed charts, graphs and sources for a wide range of information that defines the U.S. sustainable energy landscape.
FERC Issues Final Rule on Electric Storage Participation in Regional Markets
In a dramatic breakthrough, the Federal Energy Regulatory Commission (FERC) this week voted to remove barriers to the participation of electric storage resources in the capacity, energy and ancillary services markets operated by Regional Transmission Organizations and Independent System Operators.
FERC officials say the order will enhance competition and promote greater efficiency in the nation's electric wholesale markets, and will help support the resilience of the bulk power system by increasing the availability of storage.
In a November 2016 Notice of Proposed Rulemaking (NOPR), the commission noted that market rules designed for traditional generation resources can create barriers to entry for emerging technologies such as electric storage resources.
This week's final rule helps remove these barriers by requiring each regional grid operator to revise its tariff to establish a participation model for electric storage resources that consists of market rules that properly recognize the physical and operational characteristics of electric storage resources.
FERC officials say the participation model must ensure that a resource using the model is eligible to provide all capacity, energy and ancillary services that it is technically capable of providing, can be dispatched, and can set the wholesale market clearing price as both a seller and buyer consistent with existing market rules.
The model also must account for the physical and operational characteristics of electric storage resources through bidding parameters or other means, and it must set a minimum size requirement that does not exceed 100 kilowatts.
The final rule also requires that the sale of electric energy from the wholesale electricity market to an electric storage resource that the resource then resells back to those markets must be at the wholesale locational marginal price.
The NOPR also proposed reforms related to distributed energy resource aggregations.
Officials say that while the commission continues to believe that removing unnecessary barriers to market participation by storage resources is important, this week's rule concludes that more information is needed with respect to the proposed reforms.
In light of that ongoing study, the commission also issued a Notice of Technical Conference (RM18-9-000), that identifies questions to help gather additional information to determine what action to take on the distributed energy resource aggregation reforms proposed in the NOPR.
Commission staff also will use the technical conference as an opportunity to discuss other technical considerations for the bulk power system related to distributed energy resources.
The final rule takes effect 90 days after publication in the Federal Register. Compliance filings by the RTOs and ISOs are due 270 days after the effective date, with an additional 365 days to implement the tariff revisions.
'Orphaned' Renewables Advocates Brace for Hearings
Industry groups are still sorting through the Bipartisan Budget Act of 2018 that was adopted and signed by President Trump early last Friday morning, trying to determine how long the renewable energy technologies they represent were extended by the legislation.
As we reported last week, a $1-per-gallon blenders credit for biodiesel a renewable diesel was extended for one year, but only retroactively through last year, angering Sen. Chuck Grassley (R-IA), who said congressional leaders reneged on promises made to extend the credit more long-term.
Iowa Renewable Fuels Association Executive Director Monte Shaw was even sharper in his response to the abbreviated extension of the biodiesel.
"While we are pleased the credit was restored for 2017, in 25-plus years of monitoring federal legislation, this is the most ridiculous outcome I've ever seen," said Shaw, whose state leads the nation in biodiesel production. "We will continue to work for a quick extension for 2018 and ultimately a common-sense long-term extension."
Shaw also underscored the lack of tax policy parity biodiesel and other renewable fuels endure against gasoline and diesel.
"When you consider that petroleum is in its 105th consecutive year of federal tax preferences, it is ridiculous that U.S. House members objected to the two-year extension," he said. "Today, just as yesterday, the industry has to produce and market biodiesel with no certainty over what the final financial situation will be. That is not any way to run a business."
Still, leaders of the Ways and Means Committee, the principle tax and finance panel in the House, said they want to hold hearings on the biodiesel tax credit, as well as other renewable technologies, which were renewed for 2017 only.
The budget bill passed last week included a short-term spending package that funds the federal government through March 23 and sets top-level budgetary numbers for defense and non-defense spending for the next two years.
The bill contains the latest of several "continuing resolutions" (CR) Congress has adopted in recent months to either reopen government offices or keep them from shutting down, if only on a temporary basis, while lawmakers seek to pass omnibus appropriations bill for both FY 2018, which is almost five months old, and FY 2019, which starts Oct. 1.
"Orphaned" technologies – so called because there were omitted from late 2015 legislation that granted long-term extensions for tax breaks for big wind project and most solar development – were, like biodiesel, given only a retroactive, one-year extension. They include reliable baseload power sources like biomass, geothermal, municipal solid waste and qualified hydropower facilities. Others renewed only through last year include marine and hydrokinetic facilities.
A credit for cellulosic biofuels was extended through this year. And tax credits for small-scale business and residential renewable power generation are now extended through 2021,
A credit for small wind projects – 100 kW and smaller – has been reinstated for projects installed in 2017, while both the small wind business and residential investment tax credit extend through 2022. The credit for geothermal heat pumps was also extended through 2021.
Among those responding to H.R. 1892 shortchanging many critical renewable technologies, American Council on Renewable Energy's (ACORE) President and CEO Greg Wetstone said the nation still has "a long way to go before our tax code reflects a level playing field for renewable energy." He said in a statement that "renewable credits are phasing-down and out even as a panoply of century-old fossil fuel incentives remain enshrined in permanent law."
Linda Church Ciocci, executive director of the National Hydropower Association, issued a statement that echoed the sentiments shared by advocates of other "orphaned" energy technologies retroactively renewed through just last year.
"While we thank the many Senate and House members who continue to support and advocate for parity under the federal renewable energy tax incentives, we are extremely disappointed that the Bipartisan Budget Act of 2018 lacks a long-term extension of the tax credits for hydropower and marine energy.
"A one-year retroactive extension of the hydropower credits through 2017 will not provide any future certainty for project developers who are seeking to finance their projects right now,"Ciocci said. "Coupled with the fact that the Congress will have extended for several years the tax credits for other renewable resources (wind, solar, fuel cells, etc.), the hydropower industry will be put at a severe economic disadvantage.
"At a time when we are seeking ways to strengthen grid reliability and resiliency, why would Congress seek to disadvantage a premier flexible renewable baseload technology like hydropower? This isn't just playing renewable energy favorites, it's fundamentally missing hydropower's role, and the benefits it brings, to our nation's electricity grid.
Patrick Serfass, executive director of the American Biogas Council, was even more direct, telling Utility Dive that the legislation "will virtually kill the development of new biogas-electricity projects by giving a 30-percent advantage to many other renewable electricity projects."
Clean energy advocates also were disappointed no tax credits are available for energy storage projects.
EEI Joins NRDC in Offering Recommendations for a Clean Energy Future
A major environmental organization and the leading electrical grid lobbying group have collaborated to offer recommendations they say will sustain a clean energy transition that is "underway and accelerating."
The Natural Resources Defense Council (NRDC) and the Edison Electric Institute (EEI), two groups who usually find each on opposite sides of an issue, jointly submitted to the National Association of Regulatory Utility Commissioners (NARUC) 21 recommendations aimed at advancing clean energy.
"Our perspectives and constituencies are very different," the groups note in the statemen, "but we find much common ground on clean energy progress, grid infrastructure needs, opportunities for regulated electric companies in electricity resource portfolio management and investment, and the potential need for collaboratively developed rate design and other regulatory reforms."
The pairing of what traditionally have been adversaries is said by most observers to be a sign that utilities and power industry leaders concede the inevitability of the transition from high-carbon coal and gas toward low- to no-carbon renewable energy.
The two group also agreed that smarter energy infrastructure can empower customers, enhance reliability, reinforce resiliency, and reduce long-term costs; and regulated electric companies are and will remain essential in electric resource portfolio management and investment.
"We jointly support selected rate design and regulatory reforms, but recognize the need may vary from state to state," EEI and NRDC say in their statement.
Among the recommendations reflecting the shared goal "of continued progress in upgrading the grid and improving the energy system to further reduce carbon and other emissions cost-effectively," the two call for delivering cost-effective energy efficiency through a coordinated combination of electric company programs and government standards; integrating increasing amounts of clean energy resources; and electrifying transportation with efficient electric vehicles and charging systems.
"The investment in making the grid smarter, cleaner, more dynamic, more flexible, and more secure…will continue the industry's ongoing commitment to the transition of the generating fleet to a cleaner energy future, including reductions in greenhouse gas emissions," the statement says.
The two organizations also put an emphasis on state and federal efficiency standards, which they say "have delivered highly cost-effective savings and innovation under bipartisan leadership over more than four decades…We urge others to join us in endorsing proposals for the efficient electrification of transportation, buildings, and industry, which is increasingly important for reducing carbon emissions and meeting federal air quality standards."
The recommendations also call for more partnership and ownership opportunities for regulated electric companies and independent providers in all aspects of clean energy development, including energy efficiency, demand response, renewables, storage, distributed generation, transportation and building electrification, and microgrids.
The collaboration between the NRDC and EEI is not as rare as might be presumed. This week's statement is the fourth issued jointly since 2002. In 2014, they joined in support of new state-level electric rate regimes that would help continue the expansion of distributed solar power, and still keep utilities financially whole and able to maintain the grid.
State Roundup: Connecticut Doubles RPS to 40 Percent by 2030
In Connecticut, the state's Department of Energy and Environmental Protection (DEEP) has released the finalized 2018 Comprehensive Energy Strategy, which calls for doubling the state's Renewable Portfolio Standard (RPS) to 40 percent by 2030.
Officials say the updated strategy focuses on building a 21st energy system that lowers costs for homeowners and businesses and reduces carbon emissions to help achieve the state's aggressive climate change goals.
"Connecticut is committed to taking real action to address one of the most pressing global issues of our time, climate change. If we fail to take real action as a state, nation and global community to address climate change, future generations will suffer irreparable consequences," Governor Dannel P. Malloy said. "This energy strategy will help guide our state into the future to ensure that no matter what policies come from Washington, our state will continue to lead in the deployment of renewable energy resources and reduction of greenhouse gas emissions."
"The updated Comprehensive Energy Strategy provides a roadmap towards a cheaper, cleaner and more reliable energy system," said DEEP Commissioner Robert Klee. "These strategies identify new tools and approaches that can help us achieve our ambitious goals as cost-effectively as possible."
"Strengthening Connecticut's commitment to energy efficiency and renewable generation rank high on the list of CES priorities. Energy efficiency helps reduce consumer energy bills, and improve the competitiveness of Connecticut businesses," said DEEP Deputy Commissioner Mary Sotos. "Making smart investments in the clean energy economy will have a significant and positive impact upon future generations."
Officials say the CES, which updates a plan first released in 2013, focuses on eight key strategies designed to further efforts to bring cheaper, cleaner, and more reliable energy to our state. These include:
Grow and sustain renewable and zero-carbon generation in the state and region
Ensure sustainable and equitable funding for efficiency
Advance market transformation of the energy efficiency industry
Expand deployment of all cost-effective distributed generation ("behind the meter") in a sustainable manner
Continue to improve grid reliability and resiliency through state and regional efforts
Reduce transportation greenhouse gas emissions by accelerating the adoption of low and zero emission vehicles and strengthening alternative-fueling infrastructure
Increase mobility, connectivity and accessibility by advancing smart-growth, mixed-use transit-oriented development, and innovative transportation partnerships
Modernize the grid
In Virginia, four of Old Dominion Electric Cooperative's (ODEC) member-owners have filed applications with the State Corporation Commission (SCC) to implement community solar pilot programs.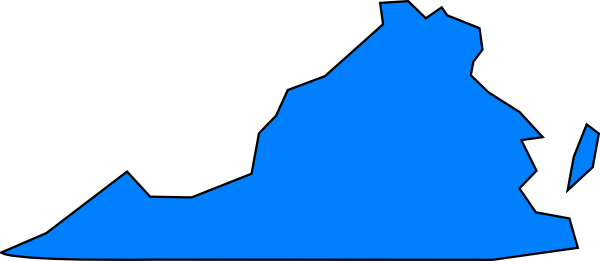 A&N, Mecklenburg, Northern Neck, and Rappahannock Electric Cooperatives will establish three-year pilot programs to provide community solar subscriptions to their member-consumers, pending SCC approval.
ODEC, the power supplier for the four cooperatives, entered into a power purchase agreement to purchase the output from the 10-megawatt Clarke County Solar farm in White Post, VA, and the 20- megawatt Cherrydale Solar farm located in Kendall Grove, VA, in Northampton County on Virginia's Eastern Shore, both of which entered commercial operations in 2017.
"These community solar pilot programs demonstrate our continued commitment to providing renewable energy options to our member-owners," said Rick Beam, ODEC's Senior Vice President of Power Supply. "We have taken a steady, deliberate approach to integrating renewable resources, and it has paid off over time as we continue to pursue cost-effective options to meet our members' needs. We're very excited to help them offer solar power to their member-consumers at the end of the line."
The community solar pilot programs will allow member-consumers to choose solar power to cover all or a portion of their electric usage each month. The programs are designed to make solar power accessible and affordable to member-consumers. The programs also offer member- consumers the opportunity to lock in the cost of their solar power supply for the future.
In Texas, the City of Denton became the second municipality in Texas to commit to transition to 100-percent clean and renewable sources of energy.
The Denton City Council voted to revise the city's Renewable Denton Plan, which now includes a goal of producing enough energy from renewables to meet 100 percent of its electric needs from contracts with solar and wind developers as early as 2020.
The vote makes Denton the 58th city in the country to commit to 100 percent clean energy.
A staff presentation offers recommendations on how the city can best achieve the goal, but also suggests that its strategy could be shared with other municipalities seeking their own energy transition.
Ed Soph, Denton resident and Sierra Club member, which promotes the municipal adoption of renewable energy through its 100-Ready initiative, said the vote "is is the beginning of an energy transformation in Denton. The foundation has been laid for the day when Denton has its own renewable generation capability with community and utility-scale solar installations."
Cyrus Reed, Conservation Director of the Sierra Club's Lone Star Chapter, said his group "applauds Denton City Council for its leadership and pragmatism. They could have easily let their current plan ride, but they decided to take a closer look at their options and make smarter decisions that will save people money on their bills."
Reed called on city leaders and Denton Municipal Electric to take the next step to transition away from relying on the on its Gibbons Creek coal plant, "as well as ensuring their next renewable energy investments include community solar projects and energy storage."
In Maryland, the state's top energy agency is now accepting applications for the 2018 Energy Storage Tax Credit Program, making it the first in the nation to offer tax benefits for the burgeoning technology. The program, launched on Jan. 1, is designed to encourage the deployment of energy storage systems in Maryland.
"Maryland is making our mark in the energy sector with this first in the nation, energy storage tax credit," said Mary Beth Tung, director of the Maryland Energy Administration (MEA). "This tax credit empowers all Marylanders to support grid resiliency and serves as a model for all other 49 states."
The tax credit program is designed to provoke interest in the burgeoning energy storage market in Maryland and is available to eligible residential and commercial taxpayers who have installed a qualifying energy storage system on their residential or commercial property in Maryland during Tax Year 2018 (Jan. 1-Dec. 1, 2018). MEA may award up to $750,000 dollars in energy storage tax credits on a first-come, first-served basis while funding is available.
"Our Energy Storage Tax Credit program, while a pilot, includes a wide range of storage technologies and encourages innovation in the energy storage arena," Tung said.
Currently, a total of $225,000 dollars has been reserved for residential taxpayers and $525,000 dollars has been reserved for commercial taxpayers. If either of the reserved money allocations become oversubscribed, eligible applicants will be placed onto a wait list as long as resources remains in the other financial reserve.
The funding area allocations by category will be removed on Oct. 1 and tax credits will be assigned to eligible applicants on the waitlist in the order the eligible applications were received.
Editor's Note: We here at 25x'25 welcome companies and organizations with a major stake in the continued growth and development of renewable energy across America. We invite those interests to increase visibility and demonstrate a commitment to a clean and economically vibrant energy future by taking advantage of opportunities to sponsor The 25x'25 Weekly REsource, a highly acclaimed newsletter distributed to key state and federal policy makers, their staff and a wide range of stakeholder organizations. For sponsorship information, click HERE.
Upcoming Events

ACORE Sets Renewable Energy Forum for March 14
The American Council on Renewable Energy is staging a forum on the many federal policy challenges the renewable sector has faced in the last year and how best to respond to them in the year ahead.
The forum is set for March 14 at the Washington Marriott at Metro Center.
Featured speakers include Senate Energy and Environment Committee Chair Lisa Murkowski (R-AK), the committee's ranking member, Sen. Maria Cantwell (D-WA), and Senate Finance Committee member Sheldon Whitehouse (D-IL).
A featured session will be "American Renewable Energy Competitiveness: The Impact of Solar Tariffs." High levels of U.S. investment in the renewables sector is important to maintaining our leadership role in a booming industry sector that was pioneered by American scientists and engineers. This session will evaluate the scope of the global business opportunity for renewable energy and the positioning of U.S. companies to compete.
As the Trump administration responds to international trade concerns with new tariffs, panelists will discuss strategies to stimulate the continued growth of the American renewable energy sector. Topics will include:
Solar tariffs and international trade
Stimulating development and investment in the U.S.
Size of the global market; opportunities for export
Supporting advanced technologies that grow our footprint
Other agenda highlights include Andy Ott, CEO of PJM as keynote speaker, and sessions on:
Renewable Energy Finance in the New Tax Law
Boosting America's Renewable Energy Dominance
A Resilient, Reliable and Renewable Grid
The New Renewables Alliance: Cities, States and Businesses
To view the forum agenda, click HERE.
To register, click HERE.
For information on sponsorship opportunities, please contact Cindi Eck at [email protected].
On the eve of the forum, ACORE is hosting the American Renewable Energy Gala, an annual networking dinner and award ceremony. The 2018 American Renewable Energy Gala will be held on Tuesday, March 13, at the Reagan Building and International Trade Center, where more than 400 financial, corporate, industry leaders and policymakers will gather to reflect on the achievements, challenges and growth opportunities for the renewables sector.
Table sponsorships for the gala are now available. Please contact Cindi Eck at [email protected]
Discounted hotel accommodations at the Marriott at Metro Center are available only through next Wednesday. A special rate for Policy Forum attendees is $359.00 per room per night. Book online or at 202-824-6141.
Registration Available for ACE's 10th Annual D.C. Fly-In
The American Coalition for Ethanol (ACE) formally announces the organization's 10th annual Washington, D.C. fly-in will take place March 21-22. Registration for this event and ACE's 2018 advertising and sponsorship guide for this opportunity and others are available at ethanol.org/events/fly-in.
"The purpose of our fly-ins is to put a human face on the ethanol industry and to communicate our policy priorities to Members of Congress and Executive Branch decision makers," said Brian Jennings, ACE CEO. "The most effective lobbyists aren't lobbyists at all, but rather farmers, ethanol producers, Main Street business leaders, retailers selling higher ethanol blends, and other grassroots individuals whose daily lives benefit from ethanol."
This past spring, 75 ethanol advocates met with more than 120 Members of Congress from 35 states. Participants included ethanol company investors and management, corn farmers, scientists, fuel marketers and gas station owners, with representation from Jetz, Cresco Fast Stop, Midway Service, Good & Quick, Sheetz, and Propel Fuels.
"In ACE's 10 years of hosting D.C. fly-ins, we've found that the most successful ones strike a balance between Hill visits with our champions and those with Members of Congress who may be new, opponents of our policy priorities, or live outside the Corn Belt," said Shannon Gustafson, ACE senior director of Operations and Programming. "We encourage participants to share personal stories – Members of Congress and their staff hear from lobbyists and association staff regularly, but a deeply personal perspective of how the ethanol industry has directly benefitted a participant may help them view a topic with fresh eyes."
During Capitol Hill meetings, ACE and its fly-in attendees have emphasized the need to maintain support for the Renewable Fuel Standard, urged Members of Congress to cosponsor legislation to extend Reid vapor pressure (RVP) relief to E15 (S. 517 and H.R. 1311), and discussed the importance of the biofuels sector to a robust rural economy.
"While we are pleased the statutory 15-billion-gallon volume for conventional biofuel will be maintained in 2018 and EPA rejected pleas to change the point of obligation, more can and should be done to overcome regulatory hurdles which prevent market access to higher ethanol blends," Jennings said. "We encourage people from all walks of life who support ethanol to register for this important opportunity to tell this industry's success story."
The meetings will take place at the Liaison Capitol Hill hotel and on Capitol Hill. To register and find out more information about the event, please contact Shannon Gustafson at [email protected].
ACE's Ethanol Today magazine released its lineup of themes and sponsorship opportunities for 2018. The editorial calendar and media kit are available at ethanoltoday.com. The newly released sponsorship and advertising guide offers bundled Ethanol Today advertising opportunities with ACE event sponsorships. Contact Chuck Beck at [email protected] to find out how you can maximize your reach while minimizing the expense.
Other events of interest to 25x'25 partners and other renewable energy stakeholders can be found by clicking
here
.