EPA this week announced its decision on whether the corporate average fuel efficiency (CAFE) and greenhouse gas (GHG) standards adopted by the Obama administration for model year 2022-2025 light vehicles are "appropriate." Not surprisingly, EPA Chief Scott Pruitt said they are not and should be revised. While that has drawn criticism from many, especially in the environmental community, other stakeholders see the rule-making process set in motion by Pruitt's announcement as an opportunity to put forward new ways of reaching ambitious efficiency and emission-reduction goals for the next decade's vehicle fleet. In its formal notice, EPA concedes for the first time the role high-octane, low-carbon fuels can play in meeting higher, fuel-efficiency targets. Glaring in its omission from the 2016 intermediate assessment proffered by the previous administration was any effort to address and consider fuel quality and octane pathways for meeting the very aggressive GHG and fuel efficiency targets that have been established since 2012.
News of Note

EPA Decision on Auto Emissions Standards Could Offer Opportunity for Ethanol
Biofuel advocates say there is now an opportunity for the expanded use of ethanol as the result of EPA's long-awaited decision announced earlier this week that the corporate average fuel economy (CAFE) and greenhouse gas (GHG) standards adopted by the Obama Administration for model year (MY) 2022-2025 vehicles are "not appropriate."
The decision is not a final agency action, but does put in motion a rule-making process, which could lead to EPA and the National Highway Traffic Safety Administration (NHTSA) to establish a higher minimum octane level for transportation fuels, opening a near-term and low-cost pathway that auto manufacturers can use to meet aggressive new standards.
Recent DOE research has shown ethanol is the best feedstock to add to gasoline to improve its performance and lower its emissions.
EPA Administrator Scott Pruitt told the Washington Times on Wednesday that EPA should be considering high octane fuels as a way to lower emissions.
"One of the things we need to look at going forward that the ethanol industry, the oil and gas industry [and] the auto industry would all be excited about is a high-octane approach to address that those CAFE and GHG discussions for mobile sources," he said. "I think that presents an opportunity for us."
American Coalition for Ethanol (ACE) CEO Brian Jennings called the decision a breakthrough, noting that the Obama administration "refused to acknowledge the inescapable link between tailpipe emissions and fuel, overlooking the role fuels with a higher-octane rating than today's gasoline could play in reducing GHG emissions and improving fuel economy."
He said ACE members are encouraged EPA Administrator Scott Pruitt "has changed course and sought information on the potential for high-octane blends."
Jennings conceded that some might argue the decision means EPA will eventually relax GHG standards, allowing more gasoline use and tailpipe pollution.
But he said that would not be the case "if the new standards pave the way for E25-30 high-octane fuel in future engines. Ethanol-enriched, high-octane fuel enables automakers to simultaneously reduce GHG emissions and improve fuel economy. We are confident E25-30 blends will be the most affordable way to thread that needle."
ACE called on EPA to:
Approve an alternative certification fuel with 25-30 percent ethanol and a minimum octane of 98-100 Research Octane Number (RON) so automakers can begin testing future engines on a high-octane blend.
Establish a minimum octane performance standard for fuel in the range of 98-100 RON.
Restore credits to automakers for the manufacture of flexible fuel vehicles and consider a new incentive for future engines designed to achieve optimal efficiency on high-octane fuels.
"For several years, Growth Energy has strongly emphasized the fact that fuels and engines are a system and that high-octane fuels – such as ethanol blends like E25-E30 – should be part of this discussion," said Emily Skor, CEO of the ethanol manufacturers trade group.
"We have provided a wealth of data to show that midlevel ethanol blends can be used by automakers to produce smaller, more efficient engines that will help meet future vehicle standards," she said. "We will continue to remain engaged with automakers and government stakeholders to ensure that biofuels are part of any long-term plan for engine efficiency and greenhouse gas reduction."
In October 2017, Growth Energy submitted comments to EPA in support of the use of higher biofuel blends in the Final Determination of the Mid-Term Evaluation of Greenhouse Gas Emission Standard for Model Years 2022-2025 Light-Duty Vehicles. Growth Energy also filed comments in August 2017 with the National Highway Traffic Safety Administration to inform its preparation of an environmental impact statement to analyze the potential environmental impacts of new CAFE standards for model year 2022-2025 light-duty vehicles.
Some auto industry leaders have said in recent weeks that they are not necessarily advocating a reduction in the average fuel efficiency standards proposed for 2025 (currently 51.5 mpg). But they do want the flexibility to explore different technologies to get them to improved performance, including raising the octane level of gasoline.
While U.S. automakers do not publicly acknowledge the potential for ethanol, in discussing an increase in the octane level of gasoline, they acknowledge that the world market is shifting to low-carbon transportation, and that for them to remain competitive, they must reduce emissions.
Research touted by DOE in February identifies high-octane blendstocks that could be blended into gasoline for better performance. Released by the department's Co-Optimization of Engines and Fuels initiative (Co-Optima), the reports represented a major milestone in the first-of-its-kind research that aims to simultaneously transform both transportation fuels and vehicles to maximize performance and efficiency, while minimizing their environmental impact.
The research builds on Co-Optima data first released last June that showed ethanol is the leading candidate fuel additive to achieve 2025 efficiency and clean air goals for the American transportation system.
Ethanol Groups Protest EPA Granting RFS Waiver to Andeavor Refineries
A report from Reuters news service Tuesday that EPA has granted a waiver of Renewable Fuel Standard (RFS) obligations to one of the nation's largest refining companies has sparked a week-long flood of disclosures and incensed ethanol groups, one stating the move represents "an outrageous abuse of the statute."
Reuters said Tuesday EPA granted the waiver to the three smallest of Andeavor's 10 refineries, absolving them of having to meet their 2016 RFS biofuel blending targets or pay for compliance credits – Renewable Identification Numbers (RINs) – available from other refiners that have met their obligation.
EPA's definition of a small refiner economic hardship waiver indicates it is meant for small refiners producing less than 75,000 barrels per day and "may only be granted if EPA determines, based on supporting evidence in the petition, that compliance with [RFS] obligations will impose disproportionate economic hardship on the refinery in the year for which the exemption is requested."
Reuter's reports that the waivers will save Andeavor some $50 million. The company posted net profits of $1.5 billion in 2017.
The waiver has historically been granted to around six to eight small refiners each year.
Following the Reuters story on Monday about the Andeavor waivers and the questions it raised as to how widespread the practice now is, EPA said Wednesday that it had granted waivers to "roughly" 25 refiners. But the agency offered no details, such as which refiners and for what years. Other accounts indicate EPA had retroactively granted some 20 refineries relief from their 2016 biofuels requirements and at least 25 for 2017, with more under consideration this year.
Sen. Chuck Grassley (R-IA), a chief ethanol supporter in Congress, said that refineries "are being allowed to retroactively get out of the renewable volume obligations the EPA assigned them in November, that fundamentally undermines the [RFS]. There are legitimate questions being raised about whether EPA is following the law with these exemptions."
The widespread anger among biofuel groups and their allies in Congress has reportedly prompted President Trump to call another meeting at the White House on Monday with EPA Administrator Scott Pruitt and Agriculture Secretary Sonny Perdue. It remains unclear if representatives of either the ethanol and refiner industries will be there.
Trump held a series of meetings at the White House in recent months seeking a "win-win" solution to a dispute stemming from oil industry efforts to modify the RFS, principally by place a cap on RIN prices. The intransigence showed by both sides reportedly prompted the president to drop the White House attempt to reach resolution. But the controversy over the breadth of EPA's RFS waivers has reportedly prompted Trump to bring the players back to the table.
The cap proposal was raised in January when Philadelphia Energy Solutions (PES), the largest refiner on the East Coast, initiated bankruptcy proceedings, eventually seeking a waiver from EPA for relief of much of its RFA obligations. A U.S. Bankruptcy Court judge approved the settlement Wednesday. (See following story.)
Proposals stemming from the high-profile PES case to change the RFS and put a cap on RIN prices have been rejected by the ethanol industry, which says just lifting the ban on the summer sale of E15 would increase the availability of ethanol, raise the number of available RINs and drive down their price.
The latest disclosures indicating EPA under Pruitt has retroactively granted dozens of waivers covering RFS obligations from 2016 and 2017 has prompted the Renewable Fuels Association (RFA) to submit Freedom of Information Act (FOIA) requests to both EPA and DOE. The RFA says it is "in pursuit of more information and transparency regarding the recent issuance of [RFS] compliance exemptions to dozens of oil refineries."
RFA officials say they sent a letter to EPA in January asking for data and documents regarding small refiner exemptions and called for more openness and transparency in the agency's process in considering exemption requests. They said EPA never responded to the January letter.
Ethanol interests say that while the damage is significant, they don't yet have an exact handle on the extent to which the waivers are hurting the industry because EPA has not disclosed details.
RFA President and CEO Bob Dinneen said media reports this week confirmed his group's January suspicions that EPA had broadly expanded its waiver availability, citing one news story's quote of a refining executive saying EPA is "…handing out those exemptions like trick-or-treat candy."
"EPA's unbelievable issuance of secret compliance bailouts to refining giants like Andeavor goes far beyond the pale and stomps all over President Trump's commitment to protect the RFS and support America's family farmers," Dinneen said in a statement Thursday. "Combined with the free pass EPA handed out this week to [PES] and the agency's refusal to enforce the 2016 RFS requirements as remanded by the courts, these subversive actions are literally destroying demand for both ethanol and corn."
Earlier in the week, Dinneen said the reports of waivers being granted for the three Andeavor refineries makes it appear that "the agency has initiated a fire sale on RFS demand. Providing a small refiner waiver to a company like Andeavor is laughable and abandons the commitment of President Trump to protect the RFS. This is an outrageous abuse of the statute."
He called claims that the RFS is negatively impacting the oil industry "absurd," citing Andeavor's profits as the fifth-largest refiner in the country. Hints of a court battle were raised when he said his group was "exploring all our options to return the RFS to what the statute intended and what the President has supported."
"On what planet does Andeavor's 2017 net profit of $1.5 billion constitute 'disproportionate economic hardship' for a 'small refiner'?" asked American Coalition for Ethanol (ACE) CEO Brian Jennings. "Refiners are reporting billion-dollar profits today while farmers are facing their fifth year of prices at or below the cost of production."
He said net farm income is dropping to levels not seen since the last economic disaster in rural America in the early 2000s, "which prompted Congress to enact the RFS in the first place. EPA's recent waivers reduce demand for ethanol making economic conditions worse in rural America and breaking promises President Trump has made to protect the RFS."
"Since EPA refuses to disclose which refiners get these RFS exemptions, it blurs the transparency of the RIN market, giving an advantage to refiners receiving waivers," Jennings said. "With nearly 30 small refiner exemptions pending, it appears EPA's priority is not to fix the outdated Reid vapor pressure restriction on the year-round use of E15, but rather to unravel the RFS for refiners."
The ACE CEO also hinted at legal action, noting that when the Obama administration reduced biofuel blending requirements in 2014 and 2015, the industry was forced to sue. The U.S. Court of Appeals for the D.C. Circuit held that the "intent of the RFS's increasing requirements are designed to force the market to create ways to produce and use greater and greater volumes of renewable fuel each year…Waiving RFS obligations based on ethanol use thresholds violate the intent of the RFS and invite litigation."
National Farmers Union (NFU) President Roger Johnson called Reuter's reports of the waivers "deeply disturbing," arguing they "undercut the effectiveness of the law."
He said the waivers "directly contradict the president's and the administration's promises to rural America to support the RFS. They are deeply disturbing to the American family farmers and rural communities who rely on biofuel production to power their economic engines. Exempting refiners from RFS compliance essentially waives away demand for corn at a time when family farmers need to significantly cut into corn oversupply and is certainly contrary to the intent of the RFS."
Johnson also decried the lack of transparency in EPA granting the waivers, claiming such action "violates central tenets of responsible governance. We cannot hold our officials accountable for their actions when they are taken behind closed doors."
PES Bankruptcy Settlement with EPA Over RFS Obligations OK'd by Court
The U.S. Bankruptcy Court for the District of Delaware this week that approved a settlement between a Carlyle Group-owned Philadelphia Energy Solutions (PES), EPA and the Department of Justice that grants the refiner significant relief from its biofuel-blending obligations under the Renewable Fuel Act (RFA).
| | |
| --- | --- |
| | |
| | Philadelphia Energy Solutions |
PES, the largest refiner on the East Coast, claimed that high prices for Renewable Identification Numbers (RINs), units that certify compliance with the RFS, was a major factor forcing it to seek bankruptcy protection.
Under the settlement okayed by U.S. Bankruptcy Judge Kevin Gross, PES can retire 138 million RINs to resolve its 2016, 2017 and first-quarter 2018 obligations – all incurred before PES' $700-million bankruptcy reorganization. The deal calls for retiring another 64.6 million RINs toward its post-bankruptcy 2018 obligation, plus additional RINs every six months through 2022.
Ethanol interests and other critics say PES' financial woes stem from its own outdated business practices, including a failure to invest in more ethanol blending equipment years ago when it knew the RFS obligations would grow. Ethanol advocates also point to quarterly payments of $300 million extracted by its to its equity firm owners from PES over the past two years for a rail oil terminal ownership built for the refiner but has proven to be of little use.
The ethanol industry says the waivers undermine the RFS.
Growth Energy, an ethanol manufacturers trade group, had called on the court to reject the settlement, arguing that it would give PES a "compliance head start" on its competitors by requiring the Philadelphia refiner to satisfy only 10 percent of its obligation, estimated at nearly 470 million RINs accrued through March 31.
Gross rejected Growth Energy's petition for standing in the case. The trade group claimed the settlement violated Clean Air Act requirements and allows PES to "emerge from bankruptcy not on equivalent footing with its competitors, but with a compliance head start, even though these other entities have been steadfastly generating or purchasing RINs for years."
"We are disappointed the court declined to consider our objections," said Growth Energy CEO Emily Skor. "The EPA's sue-and-settle-style settlement will give the Carlyle Group a free pass for skirting the law, even after they neglected the refinery while pocketing hundreds of millions of dollars in cash payouts.
"Combined with secret waivers for petroleum giants like Andeavor, the EPA's backdoor handouts eliminate hundreds of millions of gallons in demand for homegrown biofuels, threatening to accelerate the sharpest decline in farm income in generations," she said. "Refiners of all sizes are reporting record profits – they don't need any more favors at the expense of rural America. It's time for the White House to uphold the president's commitment to rural voters by restoring integrity to the RFS."
On March 23, Growth Energy filed comments with the Department of Justice outlining the biofuel industry's objections to the proposed settlement followed by an additional memo to the court on April 2.
Bob Dinneen, president and CEO of the Renewable Fuels Association, said the bankruptcy court "has approved a government-sponsored bailout for PES. There is absolutely no merit to what PES has brought forward. The notion that the refiner's financial difficulties were in any way caused by the Renewable Fuel Standard is preposterous."
He said the decision sets bad precedent, "signaling to others in the industry they can follow suit, thus allowing the agency to arbitrarily absolve an obligated party of its [biofuel blending obligations]."RVOs.
"This settlement negotiated is just another example of how the agency is willing to dismantle the RFS," said Kevin Skunes, president of the National Corn Growers Association. "This settlement rewards corporations, such as the $12-billion Carlyle Group, which should be liable for PES' RFS obligations, at the expense of farmers.
"Farmers are entering their fifth year of low prices and net farm losses and can't afford reducing demand for ethanol, as corn is the primary feedstock used in the production of conventional biofuel," Skunes said. "As EPA's actions continue to chip away at the RFS, farmers continue to ask President Trump to remember his promise to rural America and farmers and to keep the integrity of the RFS."
Ethanol Groups Decry Chinese Tariffs on Imported U.S. Ethanol
Biofuel groups expressed their disappointment this week with China's plans to add a 15-percent tariff hike on U.S. ethanol imports, which already face a 30-percent levy there.
On Monday, China announced a tariff on 128 products imported from the United States, including ethanol, effective immediately. The tariffs are in response to President Trump's decision to place duties on imported steel and aluminum products.
Last month, Trump announced the imposition of 25 percent on in imported steel and 15 percent on aluminum, together valued at some $3 billion. The tariffs are, in large part, directed at China, the world's largest producer of steel and aluminum, to pressure Beijing to cut excess production capacity that U.S. officials say has driven down global prices. The White House, which is not expected to impose the tariff until mid-May, said steel imported from Canada and Mexico would be exempt, but U.S. officials made clear they expect to use the possible levies as leverage to renegotiate the NAFTA agreement.
On March 23, China responded, proposing tariffs of 15 to 25 percent on U.S. products totaling about $3 billion, if the United States follows through with its tariff threat on steel and aluminum.
On Tuesday, the "band-and-forth" trade dispute intensified when Trump announced another round of tariffs totaling about $50 billion on Chinese electronics, aerospace and machinery products, citing questionable trade practices and widespread intellectual property theft by Chinese hackers.
China responded almost immediately, announcing Wednesday morning a new round of potential U.S. export goods – including large numbers of farm goods – worth some $50 billion that could also be hit with 25-percent tariffs.
That, in turn, prompted Trump to announce Thursday that he is recommending still another $100 billion in tariffs on Chinese goods.
White House officials have been attempting to soothe a nervous market that the levies are currently just proposals. Trump has said he's ready to negotiate with China to resolve differences.
The Renewable Fuels Association (RFA) said the Chinese tariffs threatened against U.S. ethanol come in response to the Trump announcement of duties on imported aluminum and steel products, noting U.S. ethanol imports to China could face a total 45-percent tariff.
China was the third-leading export market for U.S. ethanol in 2016, accounting for almost 20 percent of total exports. But with the implementation of a 30-percent tariff imposed by Beijing in late 2016, China finished just out of the top 10 in 2017, when exports to that nation plunged nearly 90 percent.
"Once again, we were disappointed to learn of China's retaliatory actions against ethanol," RFA President and CEO Bob Dinneen said. Despite the heavy toll taken by the 30-percent levy, recent months had seen U.S. ethanol shipments to China resume" as the cost competitiveness of ethanol produced in the U.S. overwhelmed China's protectionist policy.
"The imposition of this new additional tariff will likely again preclude sales to the country," he said.
"This one-two protectionist punch will ultimately harm Chinese consumers who are being denied access to the lowest-cost, highest-octane and cleanest fuel on the planet," Dinneen said. "But it will also hurt farmers in the U.S. who have worked to build value-added markets for their commodities here and abroad."
He called on the Trump administration "to work aggressively to have this latest attack on America's rural economy removed as quickly as possible."
Emily Skor, CEO at Growth Energy, an ethanol manufacturers trade group, said China has and continues to be an important market for ethanol and for dried distiller's grains, and we want to remove any of these unnecessary barriers as soon as possible."
She said Beijing's actions "could undercut our potential to increase exports to China following the country's stated goal to move to a 10 percent ethanol blend by 2020, and would be a major barrier to increased trade."
Skor said Growth Energy will work closely with the administration to keep the Chinese market open "to the benefit of both American agriculture and Chinese consumers."
Some good news for the ethanol industry this week came with update export numbers
U.S. Ethanol Export Market Vaults to New Record High
Amidst the turmoil and flux experienced by the U.S. ethanol industry this week came some good news: exports totaled a record 218.7 million gallons (mg) in February – up 148 percent from January – and nearly 50 mg more than the previous record set in December 2011.
The findings come from government data released Thursday and analyzed by the Renewable Fuels Association (RFA).
However, Ann Lewis, RFA research analyst, cautions that it is widely believed by trade sources that February's export data includes some volume that was actually exported in late January, particularly to China.
U.S. exporters sent a record 103.2 mg of ethanol to Brazil – besting the previous monthly high to Brazil set more than six years ago. February marked the fourth straight month that Brazil was the top U.S. export customer, taking nearly half of all ethanol exports.
According to the data, China increased its purchases of U.S. ethanol to a 22-month high of 33.1 mg. Canada and Singapore captured the third and fourth spots at 22.0 mg and 14.8 mg, respectively.
"These four markets netted 80 percent of all U.S. ethanol shipments, with the remaining volumes scooped up by 30 countries," Lewis reports. "Year-to-date exports stood at 307.0 mg through February, marking the strongest start in history."
China was the third-largest market for U.S. ethanol exports in 2016, accounting for nearly a fifth of total exports. However, Lewis notes that shipments nearly disappeared last year as the country imposed its first U.S. ethanol import tariff.
"While U.S. ethanol shipments to China have resumed in recent months given its overwhelming cost competitiveness, China's imposition this week of an additional 15 percent tariff on top of the existing 30 percent duty will likely put a stop to further shipments in the near term," she said.
Shipments of undenatured fuel ethanol in February expanded by an astounding 183 percent, to 135.6 mg, with all the largest markets boosting U.S. imports. Sales gains in Brazil equaled 139 percent over January at 97.3 mg (72 percent market share). China (11.1 mg), India (8.9 mg), the Philippines (8.6 mg), South Korea (3.6 mg) and Mexico (3.1 mg) were other top markets for undenatured fuel ethanol in February.
Exports of 80.3 mg of U.S. denatured fuel ethanol topped January levels by 50 mg, up 165 percent. Purchases by China (21.9 mg) and Canada (21.3 mg) accounted for more than half of all exports, with Singapore (13.4 mg), the United Arab Emirates (9.4 mg), and Brazil (5.9 mg) taking in sizeable volumes.
Overseas sales of denatured and undenatured ethanol for non-fuel, non-beverage purposes retreated 73 percent in February, returning to more typical volumes of 1.1 mg and 1.6 mg, respectively. Most denatured product for non-fuel use headed to Canada (0.8 mg) and South Korea (0.2 mg), while Nigeria stepped away from the market following 4.1 mg of U.S. shipments in January. Colombia (0.7 mg), Sweden (0.3 mg), South Korea (0.3 mg), and Mexico (0.2 mg) purchased the bulk of American undenatured ethanol for non-fuel purposes.
On trend with 2017, the first two months of 2018 were absent of any fuel ethanol imports, Lewis said.
Exports of dried distillers grains with solubles (DDGS) – the animal feed co-product generated by dry mill ethanol plants – slipped 7 percent to the lowest volume in six months at 835,707 metric tons (tonnes).
While DDGS exports lifted in the top three markets of Mexico (182,411 tonnes, up 1 percent), Vietnam (94,206 tonnes, up 62 percent) and South Korea (80,466 tonnes, up 10 percent), exports pared back in Thailand (70,912 tonnes), Canada (50,103 tonnes), Turkey (48,769 tonnes), and Indonesia (42,772 tonnes). Year-to-date exports stand at 1.73 million tonnes. If the pace is maintained, annualized exports would reach 10.4 million tonnes.
ITC Vote Sets Stage for Biodiesel Import Levies
The U.S. International Trade Commission (ITC) this week voted 4-0 in support of the National Biodiesel Board (NBB) Fair Trade Coalition's position that the industry has suffered because of unfairly dumped imports of biodiesel from Argentina and Indonesia.
This affirmative vote on injury is the last remaining procedural hurdle before final antidumping orders can be issued later this month.
"This vote today finalizes the case to address the harm that unfair trade practices have had on the U.S. biodiesel industry," said NBB CEO Donnell Rehagen. "Foreign producers dumping product into American markets below cost has undermined the jobs and environmental benefits that U.S. biodiesel brings to the table. Establishing a level playing field for true competition in the market will allow the domestic industry the opportunity to put to work substantial under-utilized production capacity."
Last month, the Commerce Department calculated final dumping rates ranging from 60.44 percent to 86.41 percent for Argentine producers, and 92.52 percent to 276.65 percent for Indonesian producers.
The NBB Fair Trade Coalition filed the antidumping petition in parallel to a countervailing duty petition to address a flood of subsidized and dumped imports from Argentina and Indonesia that resulted in market share losses and depressed prices for domestic producers.
Biodiesel imports from Argentina and Indonesia surged by 464 percent from 2014 to 2016, taking 18.3 percentage points of market share from U.S. manufacturers. The surging, artificially low-priced imports prevented producers from earning adequate returns on their substantial investments and stifled the ability of U.S. producers to make further investments to serve a growing market, the NBB says.
A final determination by the Commerce Department in the companion countervailing duty determination was announced in early November, resulting in duty deposit rates of 71.45 percent to 72.28 percent for Argentina and 34.45 percent to 64.73 percent for Indonesia.
The U.S. biodiesel market supports nearly 64,000 jobs nationwide and more than $11 billion in economic impact. Every 100 million gallons of increased biodiesel production supports some 3,200 additional jobs. The NBB says producers nationwide are poised to expand production and hire new workers with steady growth in the industry.
80 Groups Urge Congress to Support REAP with 'Robust Funding'
More than 80 agricultural, clean energy, rural advocacy and environmental groups have signed off on a letter to the leadership of the congressional agriculture committees this week asking them to retain and fully fund the Rural Energy for America Program (REAP) in the upcoming farm bill.
The 25x'25 Alliance is one of the signatories.
REAP supports a wide array of agriculture-based energy efficiency and renewable energy projects through grants and loan guarantees that have benefited every state in America by supporting nearly 13,000 projects and leveraging more than $3 billion in private investment. The program allows farmers to save on energy bills and even become energy producers, all while creating jobs in manufacturing, installing, and maintaining renewable energy and energy efficient systems.
From 2009 through 2016, REAP provided more than 11,100 grants totaling in excess of $357 million, and offered nearly 1,000 loan guarantees covering more than $625 million to farmers and small business owners for renewable energy projects and energy efficiency upgrades.
In the letter headed by the Environmental Law and Policy Center, lawmakers were asked to increase or, at the least, maintain mandatory funding in the next five-year farm policy legislation current under development.
"REAP drives renewable energy and energy efficiency investments benefiting farmers, ranchers, and rural small businesses in every state and across the agricultural sectors," says the letter to Senate Agriculture Committee Chairman Pat Roberts (R-KS), Ranking Member Debbie Stabenow (D-MI); House Ag Committee Chairman Mike Conaway (R-TX) and Ranking Member Collin Peterson (D-MN).
Noting that since its inception in the 2002 Farm Bill, REAP has helped 15,000 farmers, ranchers and rural small businesses produce clean energy, cut energy costs and boost rural economic development.
The program also has enjoyed bipartisan support in Congress, the letter states.
"Importantly, REAP investments – including both grants and loan guarantees – leverage far more private investment in our rural communities," the groups say. "REAP plays a critical role in increasing investment in rural economic development and growing new opportunities for rural small businesses and agricultural producers. Since the 2008 Farm Bill, REAP has leveraged more than $4 billion in private investment in rural economies."
The groups also say REAP supports a wide range of renewable energy and energy efficiency technology choices, including wind and solar power, advanced biofuels, farm digesters, and energy efficiency technologies that cut farm input costs.
"REAP also creates new revenue streams, increasing farm income at a time when rural communities are struggling with a multiyear slump in the farm economy," the letter says. "Increasing or maintaining mandatory funding for REAP will help bring the benefits of the program to more farmers, ranchers, and rural small businesses. Lower funding levels limit the ability of REAP to serve rural America and deter applications and investments."
The letter also notes that REAP is popular and widely supported, with requests for project funding exceeding available funds each year.
"This is not surprising, given that profit margins for rural small businesses and farmers improve as they cut energy costs with modern energy efficiency and generate their own energy through renewable energy technologies," the groups state. "Further, growing new opportunities with modern technologies helps to keep younger generations in rural areas and in farming."
The letter cites REAP's "strong track record of success" and asks lawmakers to let the program "continue to benefit farmers, ranchers and rural small businesses across the country while helping meet our nation's pressing energy, environmental, and rural economic development needs."
The groups, noting the current period of low commodity prices, call on agriculture committee members "to ensure that REAP continues to be a high priority within the farm bill with robust funding."
State Roundup: VA High Court Frees Companies to Pursue Renewables
In Virginia, the state Supreme Court this week issued a decision to protect the right of companies in the state to purchase 100 percent renewable energy, a decision the utility, Dominion Energy, was attempting to overturn.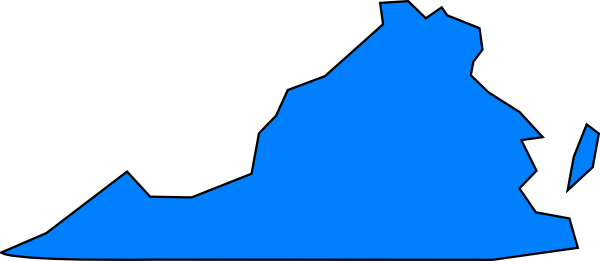 The decision turns back a Dominion appeal of a State Corporation Commission ruling that allows big businesses or box stores – those that typically use more electricity than small customers – to seek out non-utility power providers who offer 100 percent renewable energy, without receiving a time penalty.
Previously, large customers could buy electricity from a provider other than their utility but, if they wanted to return to their utility, they would be required to provide notice five years in advance.
Last week's court decision confirmed that when large customers want to buy 100 percent renewable energy, the five-year notice provision does not apply.
"The Virginia Supreme Court's decision today highlights the importance of renewable energy in the Commonwealth's future," said Southern Environmental Law Center attorney Will Cleveland. "Time and again, we've seen Dominion throw up road blocks to prevent customers from directly accessing renewable energy.
"The Virginia Supreme Court…made clear that Dominion cannot control or impede the renewable energy industry, which is adding jobs faster than almost any other industry in the nation. If customers want clean energy, they have a right to get it, regardless of what the utilities say," he said.
The State Corporation Commission, Direct Energy, and SELC, on behalf of Appalachian Voices, joined together to defend the commission's ruling.
In Minnesota, officials in Duluth say the city's steam plant that currently burns coal and natural gas will soon be fueled by biomass.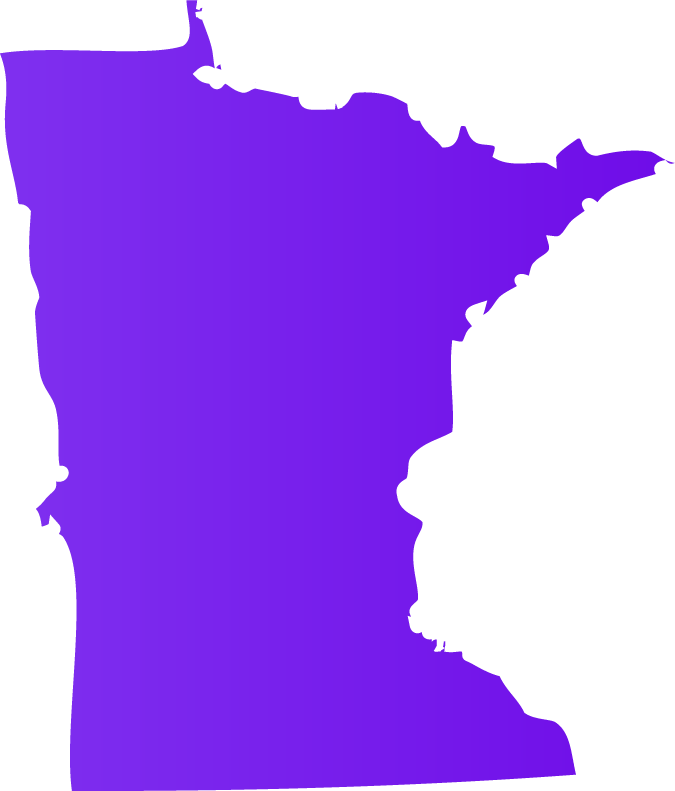 Duluth Energy Systems has entered into a five-year agreement with Ensyn Fuels, an Ottawa-based firm, to provide a fuel oil made from wood waste. While the Duluth deal represents Ensyn's first foray into Minnesota, the company reportedly has clients in Ohio, Maine and New Hampshire.
Ensyn President Lee Torrens told the Duluth News Tribune that the fuel to be burned in Duluth will be produced at a plant in Renfrew, Ontario, his company is eying opening a production facility in Minnesota, perhaps on the Iron Range or in Duluth, to serve a growing stateside market.
Torrens said Ensyn makes use of forest materials that often otherwise would go to waste.
"Our focus for wood is harvest residuals. It's essentially slash," he told the News Tribune. "So we're not going to impact the pulp business, because we don't want that wood, and we won't impact the lumber business, because we're not after that stuff. What we're really after is what's left after a typical harvest – typically tops, limbs and butts.
Torrens also said Ensyn is also looking to do business with refineries.
In Michigan, DTE Energy has submitted a 2018 Renewable Energy Plan to the state's Public Service Commission (MPSC) that would to double its renewable energy capacity by early 2020s and drive $1.7 billion in investments.
DTE is proposing approximately 1,000 additional megawatts of carbon-free electricity from new wind and solar projects in Michigan scheduled to be completed by 2022. If approved, the new renewable energy projects would double its renewable energy capacity from 1,000 megawatts to 2,000 megawatts – enough clean energy to power more than 800,000 homes.
The filing outlines DTE's approach to Michigan's 15 percent Renewable Portfolio Standard (RPS), as well as its intent to offer a new voluntary renewable energy program specifically designed for large business customers seeking to reduce carbon emissions.
The program will provide additional renewable resources beyond those proposed to meet the 15-percent RPS requirement. The plan also includes the launch of a pilot program for battery storage technology aimed at improving the reliability of energy provided from wind and solar power.
"The plan we have filed takes another significant next step toward our goal of cutting carbon emissions by more than 80 percent by 2050 while continuing to deliver reliable and affordable power for our 2.2 million customers," DTE Energy Chairman and CEO Gerry Anderson said. "Due to our substantial investments and use of renewable energy, DTE has already reduced its carbon emissions by nearly 25 percent by driving investments of approximately $2.5 billion over the last 10 years in Michigan's renewable energy sector and adding 1,000 megawatts of wind and solar capacity – enough clean energy to power more than 450,000 homes."
DTE officials say they studied the engineering and economics of Michigan's energy future for two years before announcing last year its initiative to reduce carbon emissions by more than 80 percent by 2050 – a timeframe that aligns with what scientists broadly have identified as necessary to help address climate change.
Global Renewable Generation Continues Strong Growth: IRENA Data Shows
By the end of 2017, global renewable generation capacity increased by 167 gigawatts (GW) and reached 2,179 GW worldwide, representing a yearly growth of around 8.3 percent, the average for seven straight years in a row.
The findings come from new data released this week by the International Renewable Energy Agency (IRENA). The agency says "Renewable Capacity Statistics 2018" is the most comprehensive, up-to-date and accessible figures on renewable energy capacity statistics, containing nearly 15,000 data points from more than 200 countries and territories.
"This latest data confirms that the global energy transition continues to move forward at a fast pace, thanks to rapidly falling prices, technology improvements and an increasingly favorable policy environment," said IRENA Director-General Adnan Amin. "Renewable energy is now the solution for countries looking to support economic growth and job creation, just as it is for those seeking to limit carbon emissions, expand energy access, reduce air pollution and improve energy security."
"Despite this clear evidence of strength in the power generation sector, a complete energy transformation goes beyond electricity to include the end-use sectors of heating, cooling and transportation, where there is substantial opportunity for growth of renewables," he added.
Solar photovoltaics (PV) grew by a whopping 32 percent in 2017, followed by wind energy, which grew by 10 percent. Underlying this growth are substantial cost reductions, with the levelized cost of electricity from solar PV decreasing by 73 percent, and onshore wind by nearly one-quarter, between 2010 and 2017. Both technologies are now well within the cost range of power generated by fossil fuels, IRENA says.
China continued to lead global capacity additions, installing nearly half of all new capacity in 2017. 10 percent of all new capacity additions came from India, mostly in solar and wind. Asia accounted for 64 percent of new capacity additions in 2017, up from 58 percent last year. Europe added 24 GW of new capacity in 2017, followed by North America with 16 GW. Brazil set itself on a path of accelerated renewables deployment, installing 1 GW of solar generation, a ten-fold increase from the previous year.
Off-grid renewables capacity saw unprecedented growth in 2017, with an estimated 6.6 GW serving off-grid customers. This represents a 10-percent growth from last year, with around 146 million people now using off-grid renewables.
Highlights by technology:
Hydropower: The amount of new hydro capacity commissioned in 2017 was the lowest seen in the last decade. Brazil and China continued to account for most of this expansion (12.4 GW, or 60 percent of all new capacity). Hydro capacity also increased by more than 1 GW in Angola and India.
Wind energy: Three-quarters of new wind energy capacity was installed in five countries: China (15 GW); USA (6 GW); Germany (6 GW); UK (4 GW); and India (4 GW). Brazil and France also installed more than 1 GW.
Bioenergy: Asia continued to account for most of the increase in bioenergy capacity, with increases of 2.1 GW in China, 510 MW in India and 430MW in Thailand. Bioenergy capacity also increased in Europe (1.0 GW) and South America (0.5 GW), but the increase in South America was relatively low compared to previous years.
Solar energy: Asia continued to dominate the global solar capacity expansion, with a 72 GW increase. Three countries accounted for most of this growth, with increases of 53 GW (+68 percent) in China, 9.6 GW (+100 percent) in India and 7 GW (+17 percent) in Japan. China alone accounted for more than half of all new solar capacity installed in 2017. Other countries that installed more than 1 GW of solar in 2017 included: USA (8.2 GW); Turkey (2.6 GW); Germany (1.7 GW); Australia (1.2 GW); South Korea (1.1 GW); and Brazil (1 GW).
Geothermal energy: Geothermal power capacity increased by 644 MW in 2017, with major expansions in Indonesia (306 MW) and Turkey (243 MW). Turkey passed the level of 1 GW geothermal capacity at the year-end and Indonesia is fast approaching 2 GW.
IRENA is an intergovernmental organization that includes 155 countries and the EU as members and supports nations in their transition to a sustainable energy future through international co-operation.
Editor's Note: We here at 25x'25 welcome companies and organizations with a major stake in the continued growth and development of renewable energy across America. We invite those interests to increase visibility and demonstrate a commitment to a clean and economically vibrant energy future by taking advantage of opportunities to sponsor The 25x'25 Weekly REsource, a highly acclaimed newsletter distributed to key state and federal policy makers, their staff and a wide range of stakeholder organizations. For sponsorship information, click HERE.
Upcoming Events

7th Annual Heating the Midwest Conference Set for May 1-3
"Heating the Midwest," an annual conversation about the role that biomass can and should play in providing space and industrial heating in the region, will be held this year at the Black Bear Resort, Carlton, MN, May 1-3.
"Heating the Midwest" brings together forestry, forest products manufacturing, agriculture, and energy professionals together to hear about the sector's recent successes and discuss how they might catalyze further growth in the sector.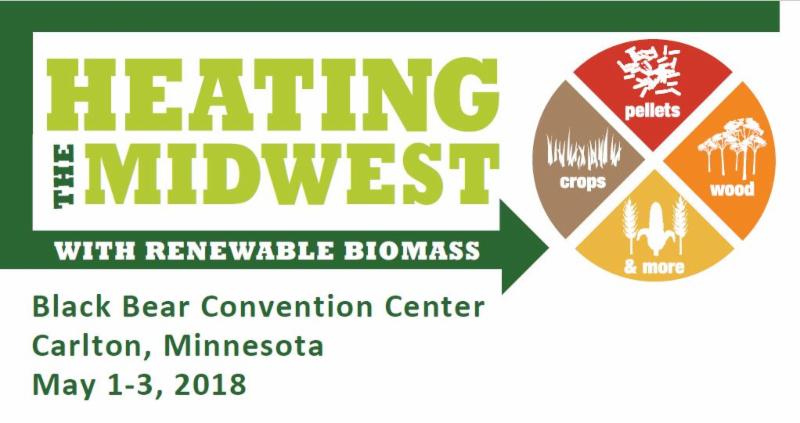 This year's conference agenda will focus on alliances and market growth strategies, asking how the current base of support for biomass thermal energy might be expanded to generate not only increased policy momentum, but also overall familiarity with its operational, economic and societal benefits.
The upper Midwest is rich in both agricultural and forest biomass streams, and both sectors generate significant economic activity across the region and the utilization. To ensure that the value of these resources is maintained, their utilization as a renewable thermal energy source must be both preserved and expanded. This year's conference agenda is shaping up to closely examine each.
Featured panel conversations include:
Message and Messenger: Rethinking How Biomass Thermal Takes Itself to Market
How Biomass Thermal Continues to Escape the Attention of Clean Energy Champions in the Upper Midwest
Roll Call: Ensuring that Everyone Who Benefits from a Strong Biomass Thermal Energy Industry is on the Team
The Perfect Fit: Examining Biomass Thermal Projects that Work in Spite of Challenging Market Conditions
Feast or Famine: Assessing the Current Inventory of Available Biomass Inventories in the Upper Midwest
The Effort to Push Biomass Heat into New Applications Underway in the Upper Midwest
For a detailed agenda, click HERE.
To register, click HERE.
For sponsorship information, click HERE.
For a conference flyer, click HERE.
Bio Industry Summit 2018 at NDSU May 15
Registration is now open for the 2018 Bio Industry Summit – Advances in Biofuels – at the Memorial Union on the campus of North Dakota State University in Fargo May 15th.
This year's Summit is focused on advances in corn-ethanol production, soybean oil-based biodiesel and market development.
Summit Agenda
8:30 a.m.
On-site registration opens
9 a.m.
Welcome
Kevin Skunes, President, National Corn Growers Association
9:20 a.m.
Keynote: National Biofuel Policy Update
Erick Lutt, Director, Policy, Industrial Environmental, Biotechnology Innovation Organization

The Renewable Fuel Standard has been under intense review in recent months. Learn the latest on biofuels policy from Washington.
10:15 a.m.
Break
10:30 a.m.
Panel I: Corn & Enogen
Enogen corn produces the enzyme that converts corn starch to sugar. Learn about the experiences and considerations of the technology from Syngenta, a corn-ethanol refinery, and corn farmer.
11:30 a.m. Lunch
12 Noon
Panel II: Efficiencies in Ethanol Realized
Connie Lindstrom, Biofuels Benchmarking Consultant, Christianson & Associates
Jeff Zueger, CEO Midwest AgEnergy Group
Ryan Thorpe, COO Tharaldson Ethanol

The corn-ethanol industry has dramatically increased the efficiency of production in the last decade. Learn about those improvements including the experience from three of North Dakota's corn ethanol refineries.
1 p.m.
Biodiesel, Renewable Diesel, and Co-Processed Diesel: What's the Difference?
Kelsey Erickson, Manager, Quality Assurance, Renewable Energy Group

Biodiesel, renewable diesel, and co-processed diesel are similar advanced biofuels produced in different ways. Learn those differences and why they matter.
2 p.m. Break
2:15 p.m.
Expanding Ethanol Markets
John Fuher, Director of Government Affairs, Growth Energy

Barriers to expand domestic use of ethanol remain. Learn about the opportunities and policy challenges that exist.
3 p.m.
Close
Full registration is $75, $50 for North Dakota University System faculty and staff, and free for students. Late registrations, made after May 7th, are $100 for full registration, $75 for NDUS faculty and staff, and $25 for students.
To register, click HERE.
Visit the summit website for additional information.
For More Information Contact:
Save the Date: 2018 Rural Energy Conference Oct. 22
Save the date, Oct. 22, for the American Council for an Energy Efficient Economy's (ACEEE) first-ever Rural Energy Conference. Small towns and rural communities across the United States face unique energy challenges because of their sparsely populated areas. They offer untapped potential for energy efficient technologies and programs.
The conference will be held at the Georgia Tech Global Learning Center in Atlanta, GA.
The one-day, multi-track conference, which will precede the two-day annual meeting of the Southeast Energy Efficiency Alliance, will discuss the role of energy efficiency and the energy burden of low-income customers in rural communities. Leaders from industry, utilities, cooperatives, nonprofits, academia, and government will explore how tailored efficiency programs can enable economic growth and social equity in rural and small-town America.
Small towns and rural countryside make up three fourths of the land area in the United States and are home to 14 percent of the total U.S. population. Rural America, defined as areas with a population of less than 50,000, is also a way of life with a proud and independent culture all its own. Just as rural and small-town America's lifestyle is unique to its geography, so too are its energy, economic and societal challenges.
Likely participants include rural utilities (including IOUs, Co-ops and Munis) staff; technology providers and program implementers; federal and state agricultural, energy and economic development personnel; energy efficiency, rural and low-income NGOs and foundations; and federal, state and local policymakers.
Visit the conference web page for more information, including registration rates and accommodations, and contact conference organizers with any questions or to learn about sponsorship opportunities.
Other events of interest to 25x'25 partners and other renewable energy stakeholders can be found by clicking here.